Dear Joe
So this coming weekend is the big one – the weekend were you meet most of my family. It's a big deal. In fact, it's a MASSIVE deal, because I'm so fiercely protective of my family and haven't introduced a boy to them in decade. I'm extremely nervous but at the same time excited because this it's for real. I'm sure they will love you.
My workmates love you and say you're awesome.
PS. Thank you for putting up with me and my hormones this week.
Dear LC
I don't know where you think you got this authority from; thinking you can do whatever you want, when you want. You know you can't and you know I'm not going to allow you. You're not the boss of Atomic HQ, I AM!
PS. You're getting a bath this weekend.
Dear Andre
As I type this, you are sitting on the computer screen all puffed up and slowly nodding off. You are just too cute for words.
Dear Frozen
Other than The Little Mermaid, you are one of my favorite Disney movies of all time! Yes, I downloaded the soundtrack to my iPhone and listen to Let it Go on my walk into the office. I think I may watch you for the 7-billionth time this week.
Dear B
Do you want to build a snowman?
PS. The 9-second video I have of you will forever be the best 9-seconds I ever recorded.
Dear Ali
Don't know if I'm elated or gassy.
Dear Haircut
So much bloody drama to make sure that it was the cut I wanted. I was inspiring to have beautiful long hair like Zoella but it's gotten to the point where the desire to have long hair was something that horrified me. I want super-short hair – pixie short – something that didn't take long to put together in the morning and didn't take three months to dry after every shower.
PS. i think I'll make an appointment for next weekend to get it cut even shorter.
Dear Joe's clothes sitting around my house
Welcome! I like having you around. Although I much prefer Joe's presence in the house, having you around when he's not is just as good.
Dear February
It's so sad that you're coming to an end. Boo-urns! It was a lovely month and I had the time of my life, so thank you!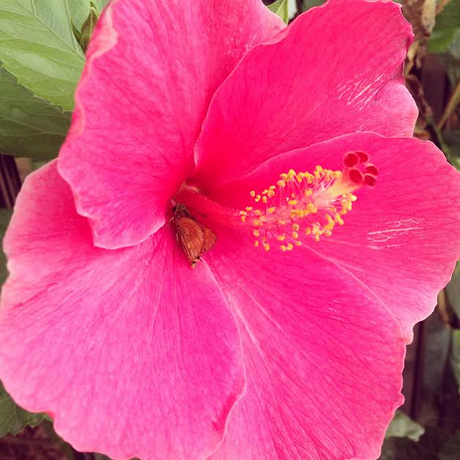 Happy FRIDAY!


LOVE 
(

0

)
LIKE 
(

0

)
RELATED POSTS:
Friday's Letters: Boy, you should know whatcha fallin'for
Friday's Letters: I'm so into you!
Friday's Letters: Life in the slow lane
Friday's Letters: Baby, come on…
Friday's Letters: Hello snuggle season!