Don't Stop Living - Jonny Blair - a lifestyle of travel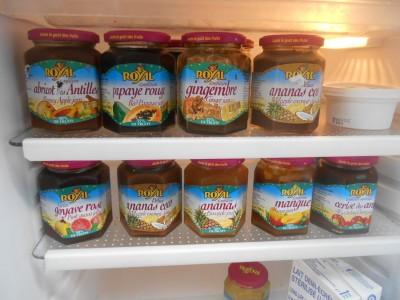 Friday's Featured Food – incredible range of outstanding jams in Cayenne, French Guyana.
After crossing into the dreamy paradise of French Guyana from Brazil we made the journey to Cayenne the capital city to base ourselves there for a few days. We ended up staying 4 kilometres from the city centre to enjoy some peace and tranquility, watch the football and seriously just relax. We had hired a car so the distance wasn't a big problem. The biggest surprise when staying at Oyasamaid was the JAM RANGE. That's right – a massive range of jams.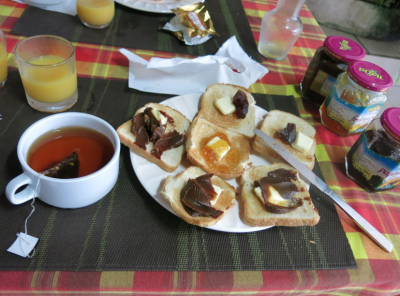 Friday's Featured Food – JAM on toast in Cayenne, French Guyana.
Every morning for breakfast we would head to the bar/restaurant area of Oyasamaid for our tea, toast, jam and orange juice. Upon opening the fridge I noticed there were 8 – 10 different types of jam. I tried them all. Here are the jams they had:
1. Pineapple Jam
2. Pineapple and Coconut Jam
3. West Indian Cherry Jam
4. Mamey Apple Jam
5. Ginger Jam
6. Red Papaya Jam
7. Mango Jam
8. Pink Guava Jelly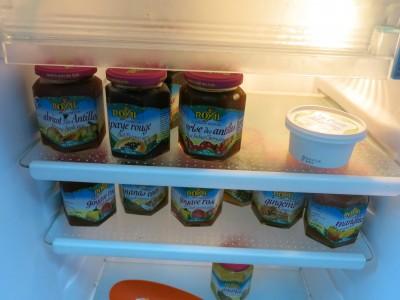 Excellent JAM range in Oyasamaid, Cayenne, French Guyana.
During our three days having breakfast there I sampled them all, stuffing myself with more than usual just because I loved the jam so much! These tropical countries such as French Guyana, Suriname, Brazil (the north) and Guyana have lots of sugar cane and tropical fruits.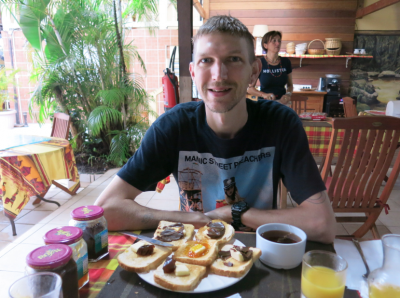 Friday's Featured Food – loving my jam on toast in Oyasamaid, Cayenne, French Guyana.
What this means is they can make decent jam, in fact the jam I have tried in French uyana is the nicest jam I have ever had – especially the Pineapple and Coconut flavour, which is actually brown in colour.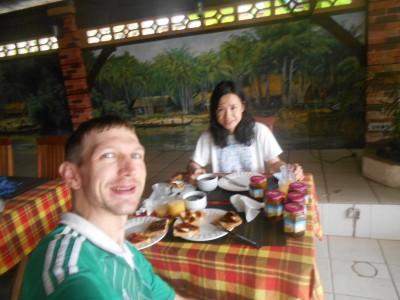 Breakfast JAM time in French Guyana.
I travel light as a backpacker and have a few more months in South and Central America, so sadly I can't carry any jars of the jam with me – but if you end up in French Guyana make sure you try the various jams on your breakfast toast!!
Safe travels.
Original article: Friday's Featured Food: Sampling Different Jams for Breakfast at Oyasamaid, Cayenne, French Guyana
©2014 Don't Stop Living. All Rights Reserved.