Don't Stop Living - Jonny Blair - a lifestyle of travel
Having featured Azerbaijan and the town of Seki in yesterday's "Thirsty Thursdays", today it's time for an Azerbaijani food. I tried a lot of different local food while backpacking in Azerbaijan and found most of it to be average, or below average. That doesn't mean I won't write about it though. I headed to the Sehrli Tandir restaurant in Old Town Baku for a dish called Khangal.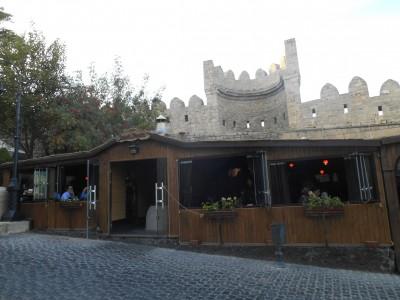 Sehrli Tandir restaurant in Baku, Azerbaijan.
Where can you try Khangal?
It's a national dish in Azerbaijan and though there may be slight variants, it's definitely worth a try. I haven;t actually seen this exact food anywhere else in the world before. I was staying in the Caspian Hostel in Baku's Old City and from there, it's about an 8 minute walk to Sehrli Tandir restaurants, nestled into the old city walls near the Fountain square entrance.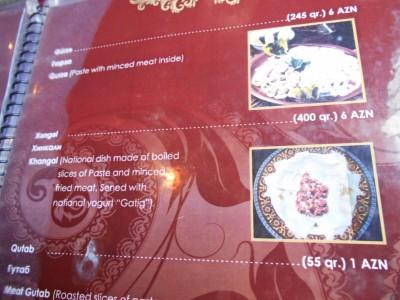 The menu, with an English translation of Khangal.
What is Khangal?
In short it's beef, pasta and sauce. But the real description of it is:
Boiled sliced pasta on a plate with minced fried beef on top (cooked in a sauce). It is accompanied with Gatig (a national yoghurt). I watered it down with a glass of Ayran (salty local yoghurt drink). The exact ingredients may vary depending on where you buy it.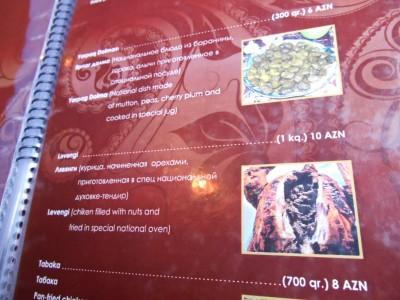 Menu in Sehrli Tandir restaurant, Baku, Azerbaijan.
How much does Khangal cost?
Again this will vary depending on where you eat it. Mine cost 6 Manats, which is around 6 Euros. I had it in Baku Old Town though. I'd imagine in the smaller towns and cities, you could get it much cheaper!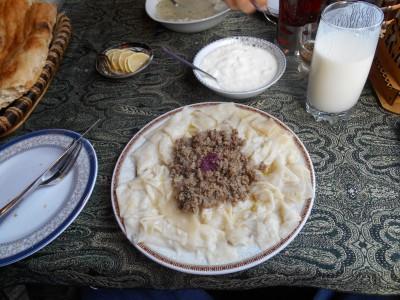 Friday's Featured Food: Khangal in Baku Old Town, Azerbaijan.
How did Khangal taste?
This was one of the slightly better dishes I tried in Azerbaijan. I must say I wasn't impressed by the food there at all. Their kebabs are miles behind Turkey's, their breakfasts are bland, only drinking Ayran and trying Pakhlava were the saving graces food wise in Azerbaijan! I finished most of the Khangal, the pasta was just flavourless though. I'd give it 6/10. It's worth a try but you won't fall in love with Azerbaijani food for sure!!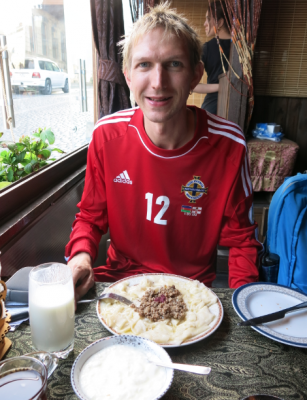 Trying my best to enjoy the Khangal experience and Azerbaijani food in general.
There were a few other meals we tried in Azerbaijan so I'll report more on my visit to this country, in the meantime here is my video from eating Khangal:
Friday's Featured Food is an ongoing regular feature on Don't Stop Living – a lifestyle of travel. If you have a meal, bar, pub, restaurant, brand or idea that you would like reviewed or featured on Friday's Featured Food, please get in touch via my contacts page or my advertising page. I'd love to hear from you! I'd also love a free pint and a meal. Cheers!
Original article: Friday's Featured Food: Khangal at Sehrli Tandir, Baku, Azerbaijan
©2013 Don't Stop Living. All Rights Reserved.