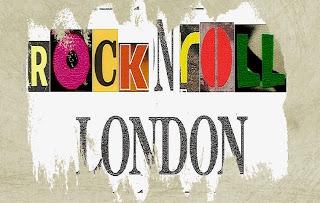 Friday is Rock'n'Roll London Day! Join the Rock'n'Roll London walk this (and every Friday) afternoon at 2:00p.m meeting at Tottenham Court Road Station




Adam writes…

Richard P is leading the Rock'n'Roll London Walk today at 2pm. Don't forget to ask him about his forthcoming Beatles Christmas Walk.

Back in '63, the actress Dora Bryan released a novelty Christmas single entitled All I Want For Christmas Is A Beatle…





A Google search for The Beatles recording of All I Want For Christmas Is Dora Bryan sadly drew a blank.



In the same year the band recorded a special Christmas message on flexi disc for members of the Beatles Fan Club… 





Here's the trailer for THIS AFTERNOON'S Rock'n'Roll London Walk which meets at 2pm Tottenham Court Road station (exit 1).




And here's the trailer for the London Walks Beatle tours…




A London Walk costs £10 – £8 concession. To join a London Walk, simply meet your guide at the designated tube station at the appointed time. Details of all London Walks can be found at

www.walks.com

.