Fresh tomato basil soup uses vegetables and herbs straight from the garden along with other simple ingredients for the best summer soup you could imagine.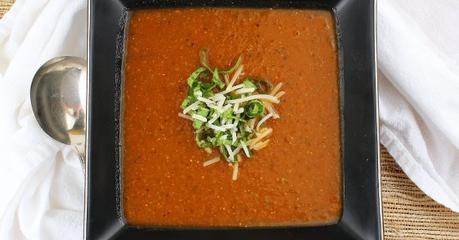 Fresh Tomato Basil Soup
By Sue Lau | Palatable Pastime
Fresh Tomato Basil Soup is my recipe of the day. I waned to share with you one of my favorite ways to use garden veggies. And now that my tomatoes and basil are coming in strong, this is perfect to make ahead to have ready to go with soups for lunches.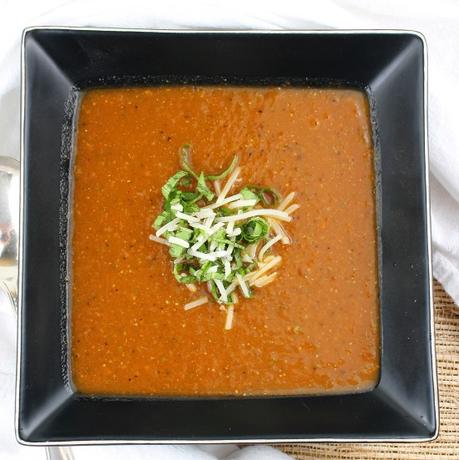 I know every year I like growing tomatoes of one type or another and this year is no exception. Yet when the bounty of all that planting starts coming in, I will be looking for lots of recipes to use that up, as well as the wild pile of basil I will have.
This fresh tomato soup is one of the answers. And while yummy served fresh, it also freezes great, so you can have you freezer stash of lunch ready soups throughout the fall and early winter.
Then when the weather turns you will have a ready to thaw and serve supply to go with your grilled cheese sandwiches- the perfect tomato soup side.
With cold and flu season coming, it might be a great idea to have these things ready to go for the days when you just won't feel like cooking very much. I know I will be glad to have this put back, especially when I won't be eager to just grab carry-out in lieu of cooking.
Fresh Tomato Basil Soup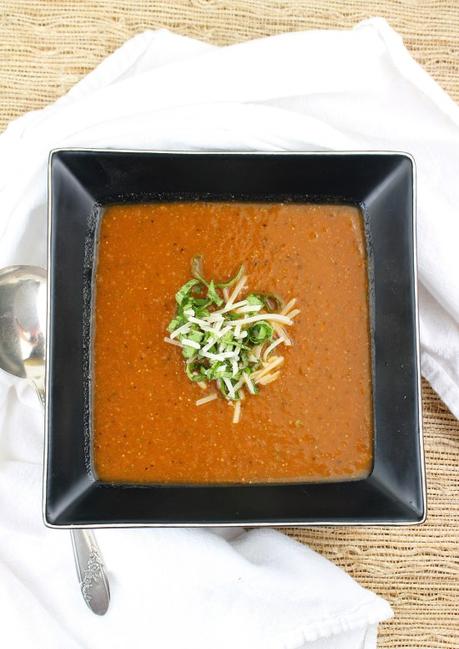 You Might Also Like: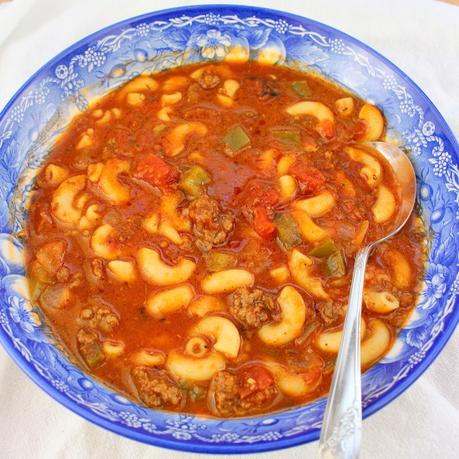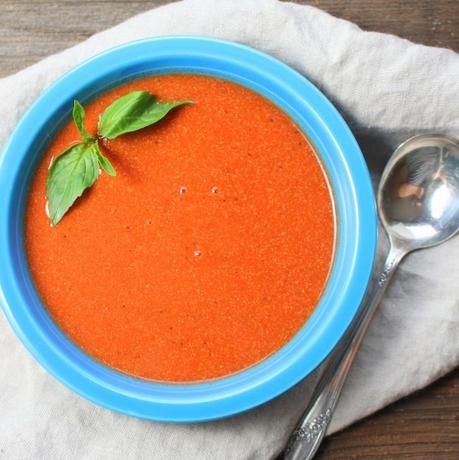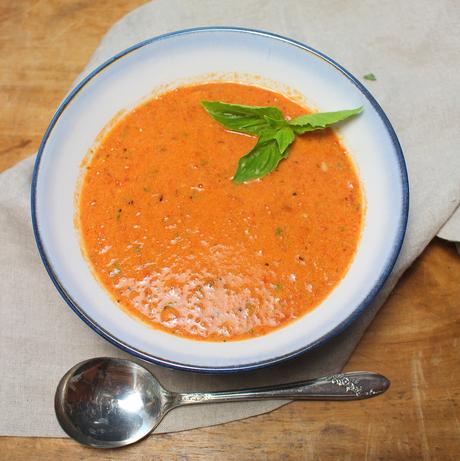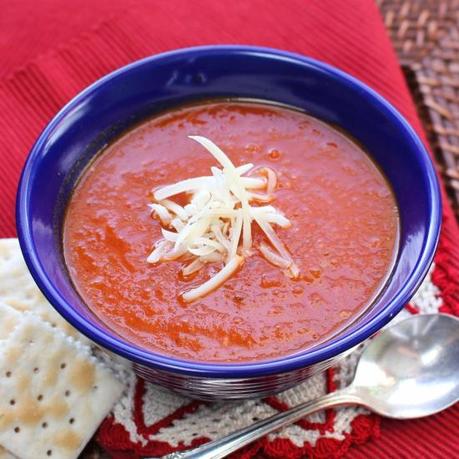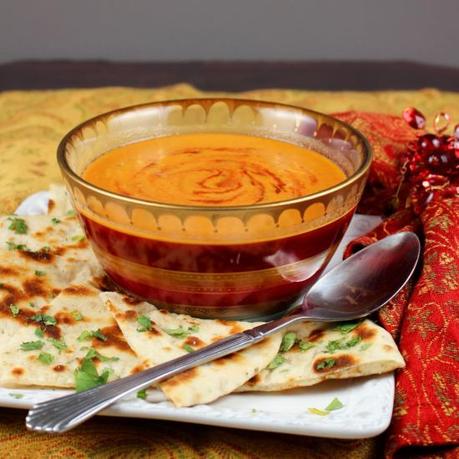 Fresh Tomato Basil Soup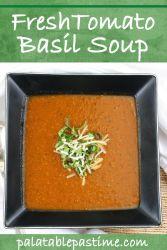 Fresh Tomato Basil Soup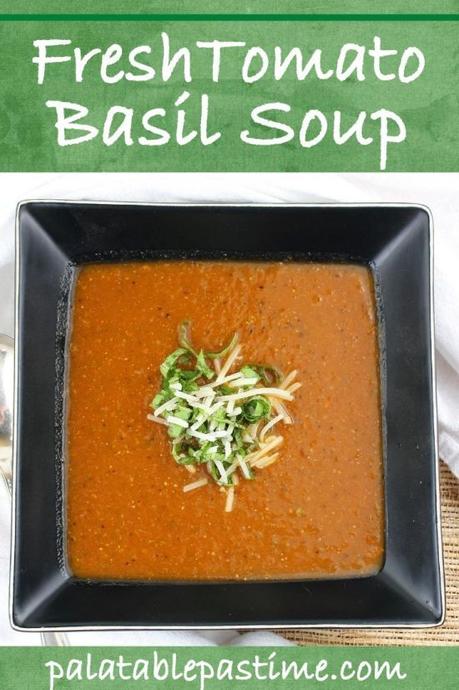 Be sure to follow my Facebook Recipe group
Palatable Recipes
for recipe ideas not only from me, but also many food bloggers.