Over on out sister site Vintage Makeup Guides, download a cute little 1970s makeup guide from wayy back in sunny 1972, the era of sheen and lip gloss, and shimmering eye shadows, David Essex or David Cassidy posters, Jackie magazine for British girls and the likes of Seventeen magazine for US girls, and of course tartan mini skirts.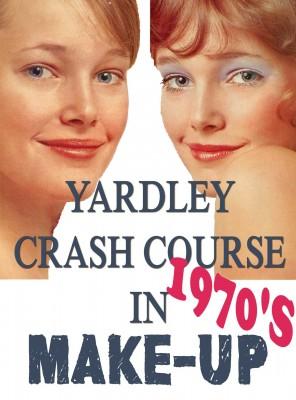 Of course its a marketing tool for all of Yardleys makeup goodies at the time. Remember Pot-O-Gloss by Yardley?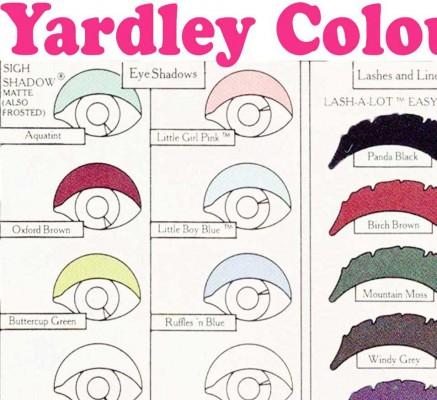 How about Yardleys Glimmerick eye shadow, or Lash-A-Lot? If you're a child of the Seventies, then you'll enjoy this little bit of nostalgia.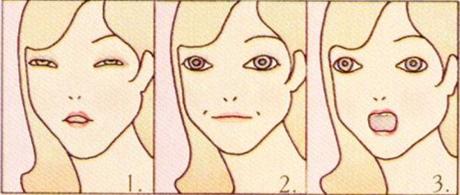 Bold color lipsticks make way for Shimmer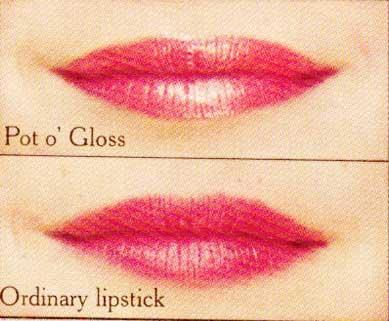 The 1960s had almost kissed goodbye to lipsticks, as the lips took second place to eyes and false lashes. The look was for pale lips, but by the early 1970s, shimmering lip glosses were in vogue, with pearl essence being added to almost everything!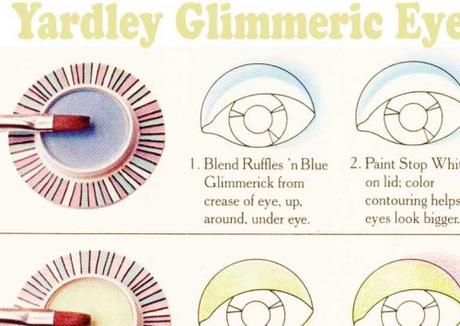 Its a free pdf - so download this 1970s vintage makeup guide from Yardley and enjoy !