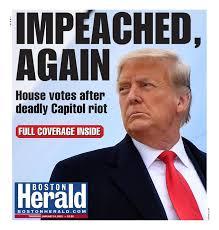 Trump's 2016 election put America, and what it represents, into a crisis that has only escalated. Every time we think we've seen the bottom, we're proven wrong. Now he's been impeached for incitement to insurrection, a violent attack on the Capitol demanding overthrow of our presidential election. Which 147 Congressional Republicans then obeyed.
Yet even after this shocking perfidy, Trump's approval ratings are still between 29% and 39%. For a job he isn't even doing. While covid rages and the economy craters, he's been focused on trying to subvert the election and handing out pardons to criminals and medals to sycophants. And a third of Americans approve? Are they insane?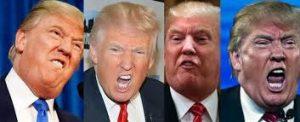 Many wonder what he was thinking, urging his mob to attack the Capitol. That this might somehow keep him in office? But Trump's never had a clue how our government and politics actually work. While pundits still talk as if there must be some calculated plan, the truth is simpler: he's insane.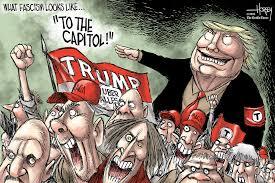 Many supporters don't merely "approve" but worship him, as god-emperor — battling a deep state conspiracy of Satanic baby-eating pedophiles, according to Q-Anon, which millions believe. So they storm our sacred Capitol, smearing it with feces, carrying racist flags and weapons and bombs, assaulting policemen, screaming for heads on pikes and for hanging the Vice President, erecting the gallows. It was a close-run thing that no elected officials died. The attackers called themselves "patriots." And Trump afterward sent them "love."
We're told the Republican party is splitting between Trumpism and sanity. But it's still a very lopsided division; the great majority of GOP voters remain gaga. Just ten in the House backed impeachment. One serious observer suggests some of the rest feared being killed by fanatics in their own voting base. Meantime, now even members of Congress must go through metal detectors after at least one Republican brought a gun into the chamber.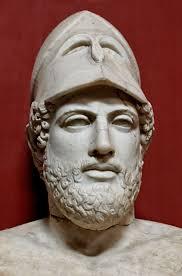 All this might be less insane if centered upon some arguably noble heroic figure, a Pericles, a Napoleon. But this guy?? Vicious, depraved, degraded, a lying con man. Trumpsuckers can't see the obvious. The word insane hardly suffices.
He rode to power exploiting widespread grievances with at least some tether to reality. Efforts for Black equality are not a figment of Trumpist imagination. Now though, it's foaming-mouth fury at this "stolen election" idea, totally divorced from Planet Earth. But for them, "God said it, I believe it, that settles it."
And so they stormed the Capitol. Voltaire said, "Those who can make you believe absurdities can make you commit atrocities."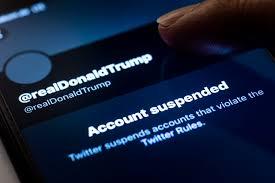 The internet and social media loom large here, spreading the poison. On Thursday I was asked by ex-Gov. Deval Patrick to attend a zoom, with Media Matters for America, discussing Facebook, Twitter, etc., banning Trump, part of a broader crackdown on right-wing extremist content. A video showed some hair-raising examples, including major Fox creeps talking up violence as a somehow legitimate recourse.
I pointed out that "conservatives" have long alleged silencing by opinion gatekeepers, making free speech an issue. And they certainly have a point regarding academia, punitively enforcing ideological conformity. Yet MMA's presentation was all about suppressing right-wing content. What about trying to bring these people back to sanity? MMA's president Angelo Carusone answered that major platforms have actually failed to enforce their own rules, enabling extremist advocates to "cheat," and that's what's being targeted.
I am almost absolutist about freedom of speech. With Jefferson, holding that the answer for bad ideas is not censorship but better ones. Banning anyone — especially the President! — from a public platform is troubling. Ones like Facebook and Twitter do have too much power over the landscape of public debate. However, what the First Amendment bars is government restricting speech, which is not at issue here. And while everyone has a right to speak, nobody is entitled to a megaphone provided by someone else. In this case, banning Trump and other incendiary extremists is the right thing to do.
I began by saying America's been in crisis. Disinformation is a key aspect, shredding our civic culture. We can't have rational discourse without some shared reality. Bad enough being polarized over genuine issues; now it's over what's simply a lie. Many millions deranged by this pernicious "stolen election" nonsense, stoked to insurrectionary violence. Yes, we must try to coax them to sanity. But first at least turn off the fire-hose fueling the madness.
It won't end soon. Trumpsters see January 6 not as a climactic disaster, but a galvanizing call to arms. They will be raging again tomorrow, and vow inauguration day trouble in all fifty state capitals. Some say President-elect Biden should avoid danger and forgo an outdoor public ceremony. I strongly disagree. Traditions matter. Normalcy — sanity — must be restored — and seen to be restored.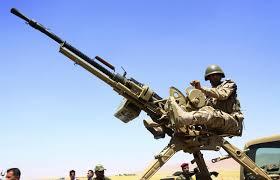 There will be ample security. Better include anti-aircraft guns. Not a joke.