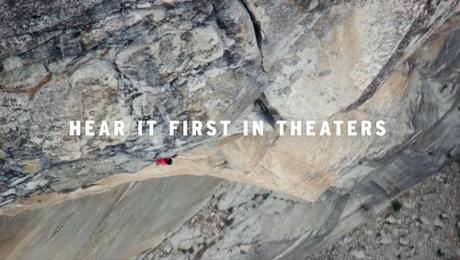 Prepare yourself for a stunning and amazing adventure in Yosemite National Park. National Geographic invite's you to watch as free soloist climber, Alex Honnold, achieves his lifelong dream: climbing the face of the world's most famous rock, El Capitan... without a rope!
This National Geographic Documentary from award-winning documentary filmmaker E. Chai Vasarhelyi ("MERU") and world-renowned photographer and mountaineer Jimmy Chin is stunning. If you're ever visited Yosemite National Park you know how beautiful it is - and then - to actually climb El Capitan without a safety rope - it sounds crazy.
Stunning Photography And Original Music By Tim McGraw Bring The Story To Life

We can only imagine the skill and determination it must take just prepare for such a undertaking. Accompanying the is "Gravity" that an original song by Grammy award-winning legend, Tim McGraw. "There are few people who pursue their passion with the fearlessness of Alex Honnold. It's both terrifying and exhilarating to be on that journey with him when you watch FREE SOLO. Lori McKenna and I wanted the lyric of 'Gravity' to be a reminder that fear is a battle fought on a variety of planes, from mental to spiritual to physical," said McGraw.
"We tend to think 'fearlessness' is synonymous with big bold gestures, but there's also a fragility inherent in risk—and we wanted that to come through. In the studio, Byron Gallimore and I wanted a track that sonically resonated with Marco Beltrami's score and felt as big as El Capitan," said McGraw.
When you see the film and hear the song you can imagine yourself there with Alex - feel the wind on your face. Imagine how Alex must feel... His heart pumping with excitement in anticipation of this great adventure. Knowing within he is about to face his fears head on and must conquer them in order to survive!
This amazing film premiers at the Telluride Film Festival, and will open later in late Sept in theaters nationwide.