FREE PLANET 
vs
 WAR WORLD
a new thouggghhht for a newer dawwwn...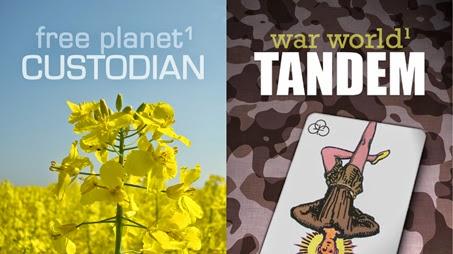 Chimericana Books 2013
...so, I'm a potential 'new customer' to the whole crazy surrealistic non-linear non-mainstream writer-artist product i.e. novels, of Mike Philbin and I'm looking to buy his most recent works, the three-books-each of either the 
War World series
 or the Free Planet series.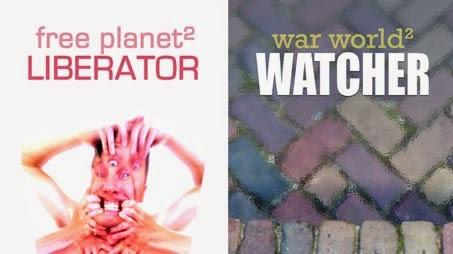 Chimericana Books 2014
And I've heard they're linked or self-referential or somehow connected in their third book per series, and I don't want either book to spoil the other series with spoiler content or revelations of a character, narrative or historical nature that'll upset the apple cart of my 'other' potential purchase (depending on which series I start reading first)...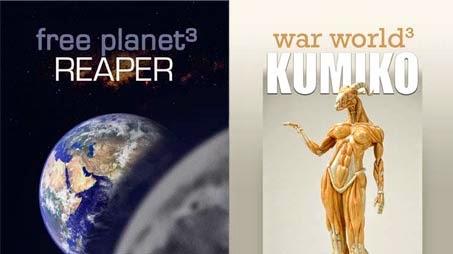 Chimericana Books 2015
How can I best put this, "You pays your money and you claims your ride." just do it, be brave and trust the writer. Remember, he's f***in' with your head because you love it.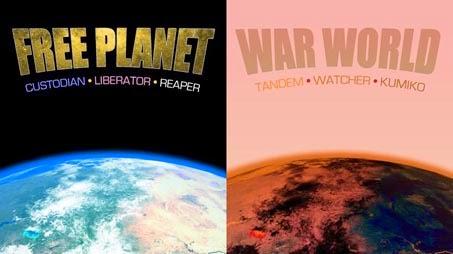 change your mind, change the world
CLICK THIS LINK TO DISCOVER WHO WINS
NEW WEBSITE TO PROMOTE THE FREE PLANET VS WAR WORLD TRILOGIES