'A gift from the heart is always a start.' Most women are positively surprised to receive free gemstone jewelry gifts to flaunt forever. This is a widely accepted fact, and happiness of her heart knows no bounds while receiving a dazzling present. Acknowledging woman's desire to feel special and pampered, Angara has brought forth this special surprise for fan loyalty. Best of all, these free jewelry gifts can be provided to you at no additional cost, and there is no purchase required. Exceeding your jewelry expectations, Angara.com, leading jewelry industry e-Tailer, has started a novel loyalty program to further motivate their genuine and regular Facebook fans. Under this special program, friends who regularly comment on Facebook Angara, or refer Angara, are eligible to win free gemstone jewelry gifts. When their friends like their page, their chances to receive sparkling jewelry become exponentially high.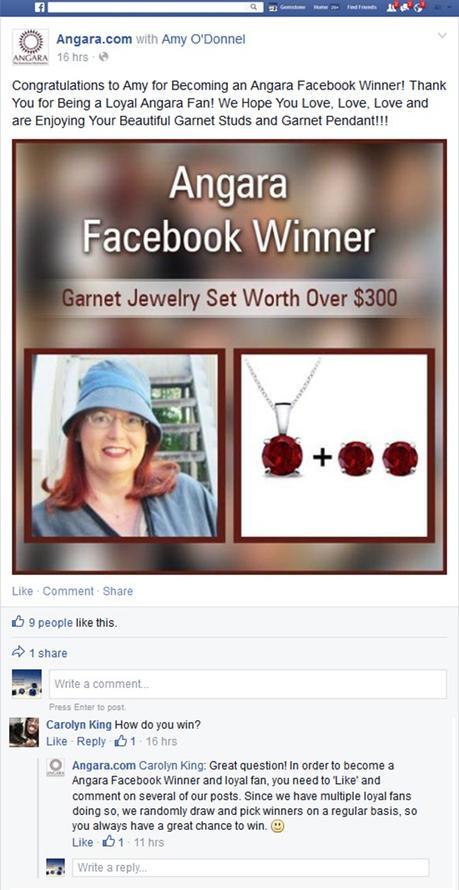 Angara's latest winner is a jewelry enthusiast, ruby expert and advocate, Amy O'Donnel. A loving resident of Houston, Texas, and copywriter by profession, she continues to 'Like' several Angara posts on regular basis. In addition, Amy commented on various ruby gemstone jewelry designed exclusively by Angara, making it crystal clear, she is not just a jewelry fan, but an Angara loyal fan. It's been said, 'Everything is bigger in Texas,' and Amy certainly has a big heart.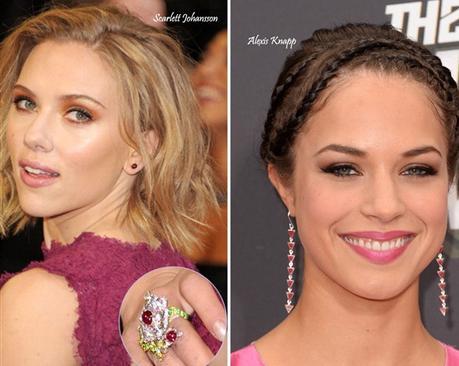 Our Angara loyal fans can choose from Amethyst, Garnet and Blue Topaz gemstone jewelry gifts. With her free Garnet Studs and Garnet Pendant gifts, she also received a matching 18-inch long chain. Altogether, her dazzling present is valued at over $300.00. A great offer that is no additional cost to her. Garnet has a deep rich color saturation, higher clarity and higher brilliance, creating a gorgeous sparkle factor. We know she has great taste. The January birthstone is a favorite amongst our Hollywood celebrities as well. In recent times, we've seen Scarlett Johansson and Alexis Knapp repeatedly flaunted their Garnet jewelry.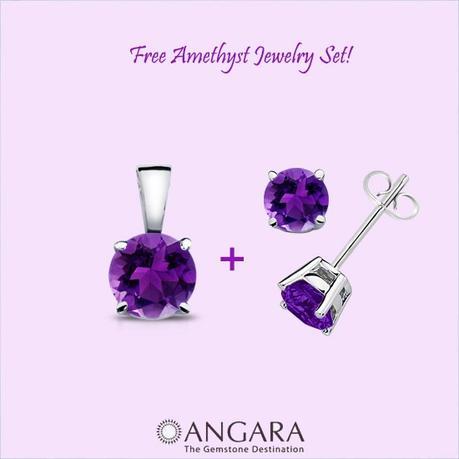 Gear up and start 'Liking' and commenting on Angara's social media page, and you can be one of their lucky winners. More specifically, you can receive free Amethyst, Garnet or Blue Topaz gemstone jewelry gifts. Not to mention, you'll learn about the industry's most popular trends, and our most praised jewelry.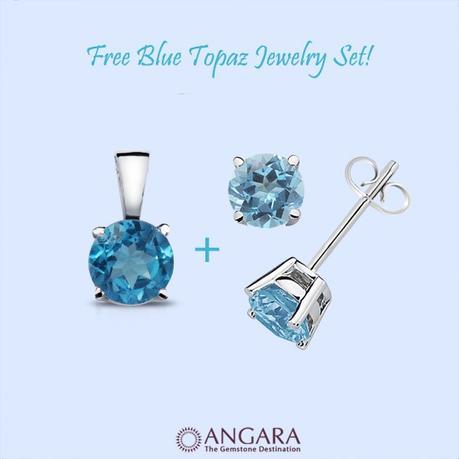 So, what are your thoughts about this great offer? Exciting? Share with us your views by commenting below.