The Heavy Metal Music Association of Canada (H.M.M.A.C.) and LoudTrax.com have teamed up to present Volume 1 of Canuck Metal, a free download compilation part of series to showcase Canada's up and coming head banging talent.
Canuck Metal - Volume 1. features the following bands and tracks: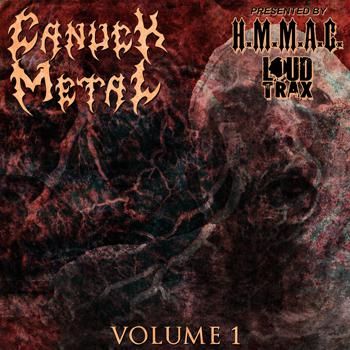 3 Mile Scream - Everything Slips Away
22Hertz - Detonate
All Else Fails - This World In Flames
Avery's Descent - Rock n Roll Bitch
Bolero - Pints Held High
Dissension - Set To Kill
Endast - Black Cloud
Fallstaf - The Cost
Fatality - Thrash Fuck Eat Sleep
Kill Matilda - Geisha With A Switch Blade
Ninjaspy - Skaingkh (The Skank)
Scythia - For The King
Slaves On Dope - No One To Blame
Tantrumn - Coward
Titans Eve - Becoming The Demon
To download the free compilation please visit Loudtrax.com at the following link here and type in promo code: HMMAC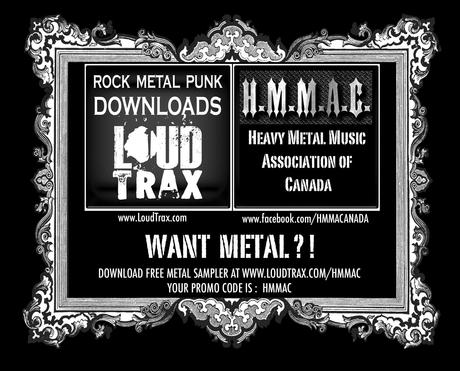 About HMMAC: HMMAC is dedicated to supporting established and upcoming talent in the Heavy Metal genre and its subgenres and promoting the overall practice of music. The Association will also help with promotional tour support, informing its members of grant support and new and upcoming information concerning the ever evolving music industry of today. We will be representing our Association through Trade Shows, Conferences and Seminars, and our own events.
HMMAC Newsletter - Signup - http://hmmac.fanbridge.com/
For more info on HMMAC please email - HMMACanada(@)gmail.com