After spending my wedding day in the dreaded Spanx, I would have loved to have slipped in to a pretty piece of negligee and I truly do regret not buying anything for later on in the evening. Especially when you can buy pieces as wonderful as Fred & Ginger.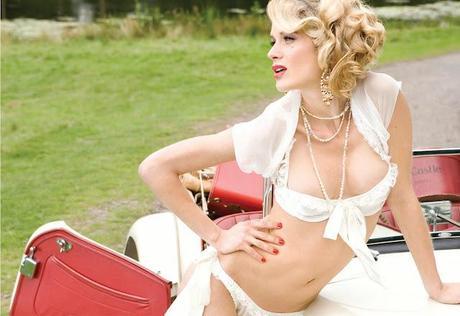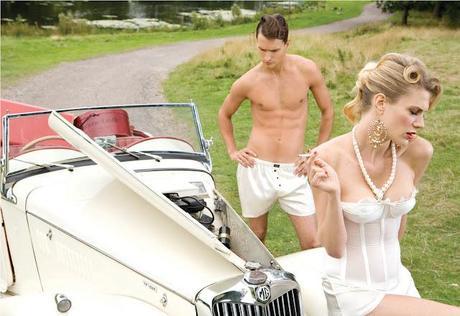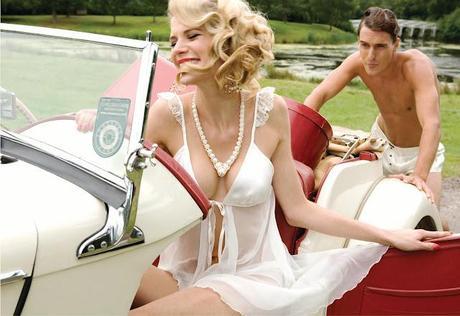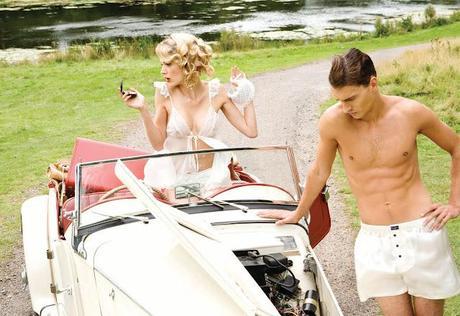 Quite frankly, this is how I wished I spent my weekends. 
Luxurious French silksatins and crinkle chiffons are embellished with the most beautiful ofSwarovski crystals. Combine this with the Hollywood glamour of the 1950's andyou arrive at the desirable Fred & Ginger honeymoon collection. 
You can stray from the classic bridal white into some of their Black Label which is just as divine. You can see that here. Victoria Holt 

worked as senior fashion designer forinternational fashion house, Jenny Packham London prior to launchingFred&Ginger in September 2007. Bringing her flair and expertise to hermuch-loved and highly acclaimed lingerie label, Victoriaproduces a unique brand that reflects the elegance and sophistication of abygone age, to a market that appreciates luxury with an elegant andcontemporary design edge.
The entire collection ismanufactured in the United Kingdom to the highest standards of quality. Retailprices range from £45 – £200.

Fred & Ginger have 10 tickets to give away for the Designer Wedding Show in Battersea on the 10-12th of February. 
To enter all you need to do is: 
♥ Follow Fred & Ginger on Twitter
♥ Like them on Facebook
♥ Comment on your favorite Bridal picture on Facebook quoting DWS at the end of the comment. 
Five winners will be picked at random and receive 2 tickets each. Competition ends February 7th. Good luck!
Have a look at the rest of Fred & Ginger's beautiful collection, and you can crush over the stunning models also.