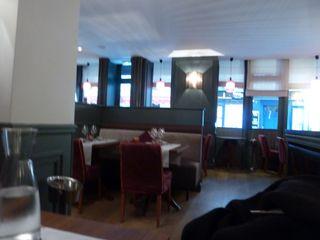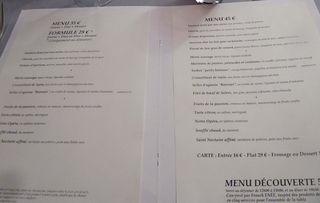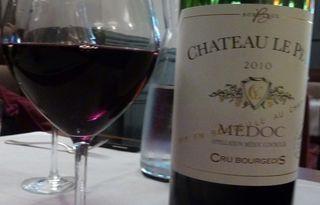 Franck Enee in the 1st is an ideal example of what a poster on Chowhound requested today, that is: "High dining at an affordable price" but I would add "without a Michelin star." Enee has three "menus" from 35 - 65 E and the offerings are interesting, creative and never the same week to week.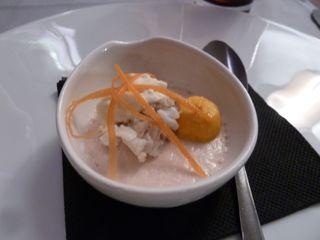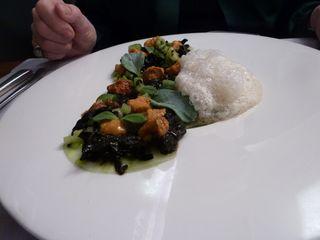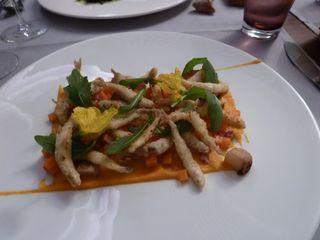 M. Enee started us off with an amuse (see "high dining") of what I think was a carrot puree and coque and something else and then we proceeded to an oursin fluff with trumpets of death and eperlans with tiny diced potimarron bits - both generously augmented with edible flowers and edible leaves.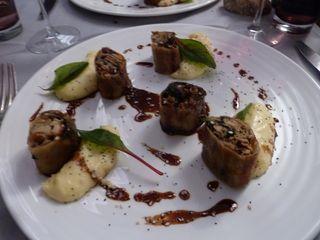 For mains all three of us chose the crousillant rabbit (which, since he came from Monsieur Lapin he knows from), with dry fruits and wild mushrooms.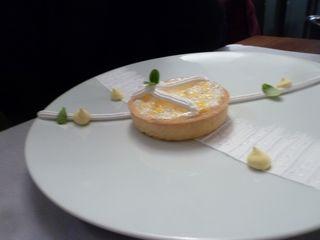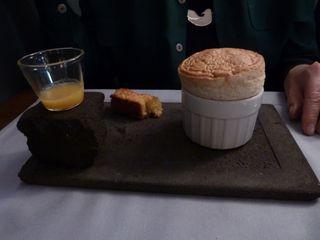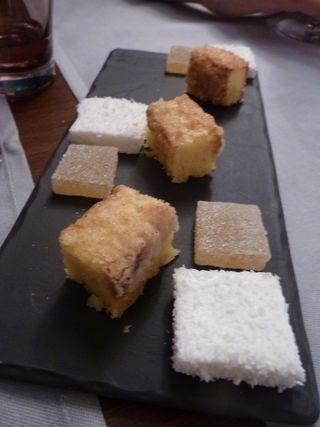 For dessert we had a lemon tart and apple/Calvados souffle, which followed by mignardises and coffee, was another index of "high dining."
The bill, with terrific bread, no bottled water, 1.5 bottles of Medoc and three coffees, was 160 E or 106.66 E a couple.  "High dining at an affordable price without a Michelin star."