FRAGRANCE
❤ ❤ ❤ ❤ ❤ ❤ ❤ ❤ ❤ ❤ ❤ ❤ ❤ ❤ ❤ ❤ ❤ ❤ ❤ ❤ ❤ ❤ ❤ ❤ ❤ ❤ ❤ ❤ ❤ ❤ ❤ ❤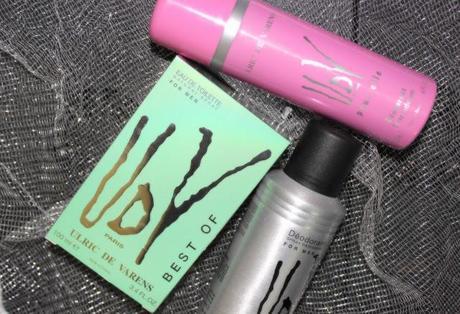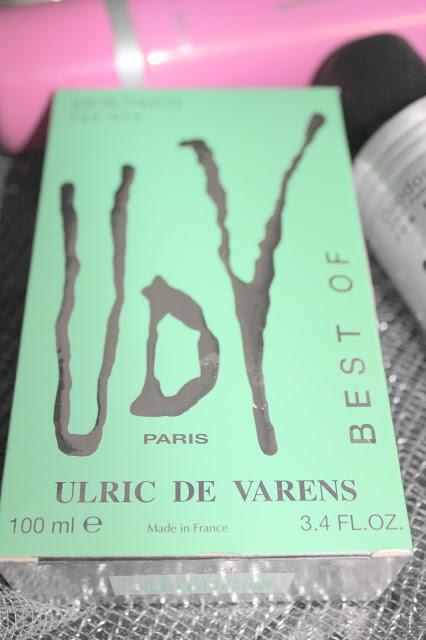 My love for UDV perfume would never dry because of their affordable, in-budget perfumes and deodorants range. They last for hours and has really decent scents that anybody would want. At least I want! I have only one grievance from the brands that make in-budget fragrances that their scents are usually smell either too strong or too light, they are not long lasting. So my search for affordable fragrances available in India continues. And I can confidently say that UDV is one of those brands that make really, really beautiful scents. I always kept a
UDV Best Of deodorant
in my bag when it used to be available at UDV counters in Shoppers Stop and Lifestyle, because of its scent and color of the bottle- just look at pastel-y green. For some reason, UDV discontinued manufacturing Best of Deodorants and I was left heart broken because perfume bottle is not that portable. Anyway, I settled down to perfume and it's not living in my perfume drawer - we are living happily!!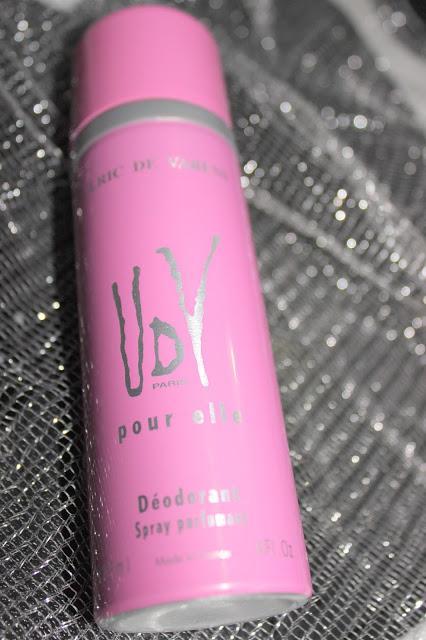 So, I chose this pretty in pink Pour Elle deodorant that has powdery fragrance to it. I am not a fan of such fragrances but the color and good scent sold me this beauty.
Price of UDV Pour Elle Deodorant:
INR 199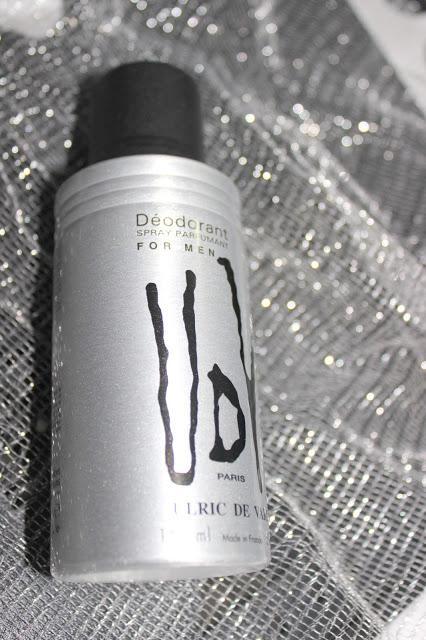 UDV has 4-5 fragrances for men and after Best Of I liked this fragrance. It's in silver packaging and very manly. Not like Axe or other manly deodorants like Axe. It's a little different, masculine and fresh. This is what you would want your man smell like! At least I want my man smell like this.
Price of UDV Deodorant for Men in Silver Bottle:
INR 199 (Perhaps!)
I will keep bringing you more and more fragrances in any form because this thing uplifts my mood and I know it would do yours too!!
❤ So, which is your favorite pocket-friendly deodorant or deo? 
❤Have you ever used UDV fragrances?
Rate SSU post:
Helpful
Not Helpful
Inappropriate
pollcode.com free polls 

  =====================================================
Disclaimer:
The product was bought by Shopping, Style and Us for review. To know more, please read my Disclosure Policy.