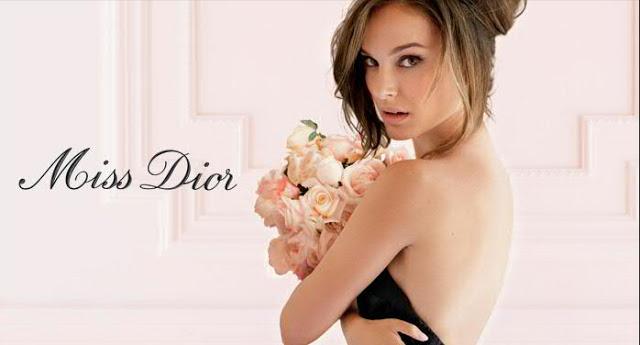 Miss Dio

r
Fragrance Name:
Design House:
Rewritten by:
Face of The Fragrance:
Time to Wear: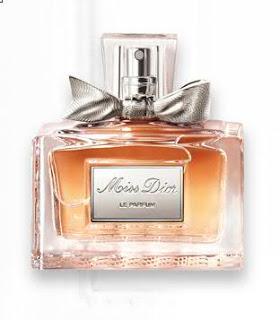 Miss Dior Le Parfum
NOTES:
Patchouli, Vanilla, Mandarin, Turkish Rose, Bulgarian Rose
PRICE:
An exhilarating and sensual
new chapter, Miss Dior Le Parfum is an elegant invitation to a party ruled by seduction. 
A Parfum that now aims to exalt extreme femininity by highlighting its major chypre accords.Highly concentrated, Miss Dior Le Parfum densifies its floral notes to the extreme and imposes its leathery power thanks to vegetal Amber swirled together with a noble, enhanced
Patchouli
. Sweet and slightly smooth
Vanilla
adds a sensual dimension to this new oriental accord.
The fruity top notes are dominated by a warm
Mandarin
, followed by a symphony of floral absolutes that include quivering
Turkish Rose
absolute and fruitier
Bulgarian Rose
absolute.A subtle balance between languid smoothness and a bold Couture spirit, Miss Dior Le Parfum is an
evening rendezvous
.
Miss Dior

Eau d

e Parfum
NOTES:
Patchoulis, Musk
 PRICE:
An Eau de Parfum Miss Dior fragrance created for an "elegant and spirited young woman in love".
Romantic by nature
, Miss Dior inspires an intense and playful love, for which she is also searching. She personifies the spontaneous joie de vivre of today's young women, representing a particular type of freedom and seduction. The fragrance is characterised by an instant and captivating charm.
Miss Dior is a chypre that develops step by step. It glides from the sharp charm of a
fresh, fruity, citrus
prelude into blossoming floral notes, then on to the noble elegance of
patchouli
, before finally concluding with
musk
, the last trace of memory
With veritable riches concealed in her heart, Miss Dior develops in the most intense and astonishing way.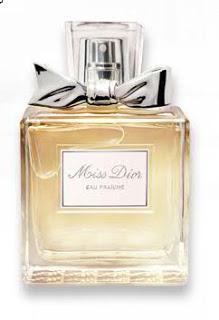 Miss Dior Eau Fraiche
NOTES:
Patchouli, Bergamot, Gardenia
PRICE:
A youthful fragrance
created for a stylish, audacious and subtly seductive woman, Miss Dior Eau Fraîche is a dazzling display of lightness and elegance.
Created by François Demachy, Miss Dior Eau Fraîche is a chic veil of freshness with a chypre signature underscored by the addition of
Indonesian Patchouli
.
A delicate blend of
Calabrian Bergamot
and vibrant
Gardenia
highlighted by fresh and luminous Indonesian Patchouli, Miss Dior Eau Fraiche is a sunny, springlike and eternally elegant scent.
Liked this post, then --
❤
Comment
❤Follow via GFC
❤Subscribe for Posts Update
❤
=====================================================
Disclaimer:
For any queries, PR information, website review, store visit and events - please mail me at
shoppingstyleandus@gmail.com
. Read about Shopping, Style and Us and to know more, please read my
Disclosure Policy
.
Jiya (Shoppingaholic)