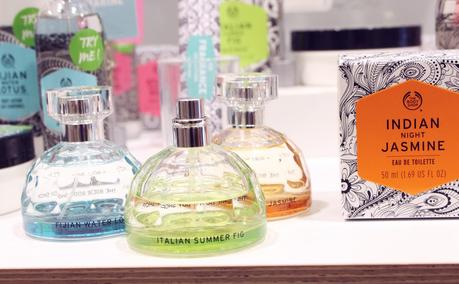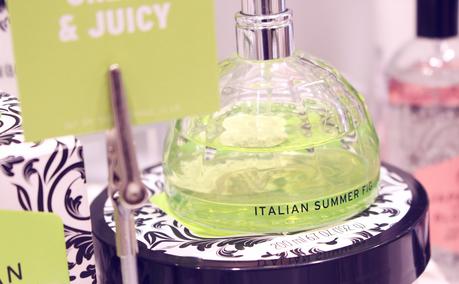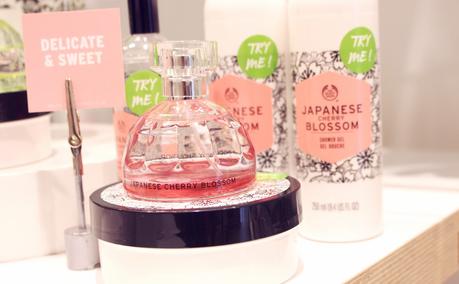 The Body Shop is going up in the beauty world and what a way to continue this with a bit of a rebrand. Here's the scoop on their latest fragrance launch...
I have shopped at The Body Shop since I first got into beauty, with their body butters always having a place in my heart since I was a hoarding teen. It has been a pleasure to see the brand go from strength to strength and 2015 has been a great year for them, and it is not over yet. Their fragrance bottles have always been recognisable, but they are about to reach a whole new level. These dome-shaped bottles add a new level of class to the company and make them look a lot more higher end than previous years have done. 
The whole range has taken a new turn, as the packaging encompasses patterns that co-inside with the fragrance, and altogether look a lot more aesthetically pleasing. Their newest addition to the collection, Italian Summer Fig. Although not my favorite of the bunch, it is certainly a summer-scent with notes of fig and other greens which sort of gives it a 'grassy' and refreshing scent. If you are a lover of freshly-cut grass, this one is for you. I find it a bit too green for my liking, as I prefer the more floral scents such as Japanese Cherry Blossom.
So are you liking the look of the new fragrances? Or do the old bottles a bit more nostalgic for you? Will you be going in for a sniff of their newest launch? Let me know your thoughts in the comments below, thanks for reading!


Facebook - Twitter - Instagram - Bloglovin - Youtube

Check out my July advertiser - Simple Things!