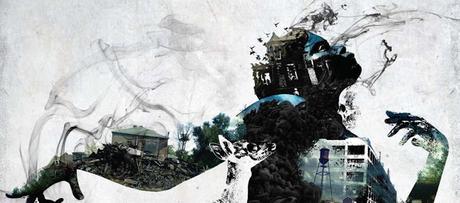 Image from SA edition of Lauren Beukes' Broken Monsters. Designed by Joey Hi-fi. Source: Aidanmoher.com
March 2012 - that's when I shared my first post on African Science Fiction. A not-so-closeted fan of the genre (particularly of the Fantasy variety), I was venturing into it with African literature - and that post was a personal list on what to read as I started the journey. Over time I updated the list, first in 2013 with African Science Fiction Part 2, then African Speculative Fiction in 2014, and finally some SFF releases in 2015.  As my adventure into the wonderful world of African SFF continued, many essays expanded my knowledge on the genre, including recent ones, such as Wole Talabi's on Why Africa Needs More Science Fiction and Chinelo Onwualu's essay on African Science Fiction and Literature - in which Onwulau discusses how 'the last decade or so' has seen 'a true groundswell of science fiction written by Africans for a primarily African audience', but also that African SFF is not new:
 ... Africans have been creating their own science fiction for quite some time; only these stories often don't have the elements we have come to expect from the genre. For instance, two icons of African speculative fiction Ben Okri's 1991 novel 'The Famished Road' and 'Wizard of the Crow' by Ngugi Wa Thiong'o in 2006 feature magic and spirits, but neither deals with technology.
There are also lists - wonderful lists, beautiful lists - including Wole Talabi's favorite AfroSFF short fiction of 2015, part one of Geoff Ryman's 100 African Writes of SFF - the setting Nairobi, as well as Mark Bould's African  Science Fiction 101, African Science Fiction 101: update and African Science Fiction 101: update 2;
Beyond essays and lists, African SFF seems to be getting greater visibility and recognition: two novels by African Writers were on the Kitschies Golden Tentacle (debut) shortlist - A Igoni Barrett's Blackass and Tade Thompson's Making Wolf, with Making Wolf taking the award; Irenosen Okojie's Butterfly Fish, which has elements of magical realism won a 2016 Betty Trask Award, and Nnedi Okorafor's novella Binti won both the 2016 Nebula Awards and 2016 Hugo Award for best novella - and Okorfafor's works are getting an even wider audience with a number of translations.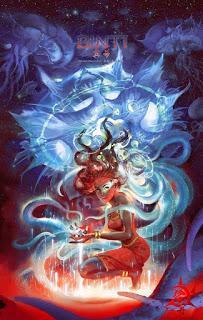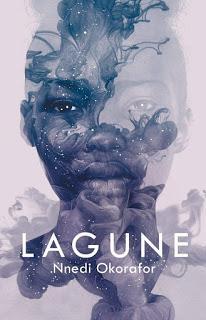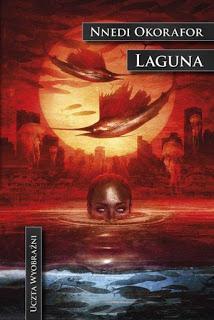 L-R:
Binti
(Chinese edition),
Lagoon
(German edition),
Lagoon
(Polish edition).
Covers via Nnedi Okorafor's Facebook Author page
There's also the fact that when the 17th Caine Prize shortlist was announced, the Chair of Judges, Delia Jarret-Macauley commented on ' ... the increasing number of fantasy fictions [with] the sci-fi trend resonating in several excellent stories', with Lesley Nneka Arimah's Who Will Greet You at Home described by Brittle Paper as '[a] science fiction story that reads like a fable' with 'a Grimm's Brother's fairytale feel'. While the winner of this year's Writivism Short story prize, SunDown by Innocent Immaculate Acan is also SFF - set in 2050AD with the sun dying. 
And it keeps on getting better - in August, the African Speculative Fiction Society (ASFS) was announced - a professional and semi-professional body of African writers, editors, publishers, graphic artists and film makers of Speculative Fiction. A conversation between Nerine Dorman, Geoff Ryman and Tade Thompson revealed the genesis of the ASFS: 
You know, I have no memory what kicked it off. I was reading stuff on the African Fantasy Reading Group and just thought 'sod it, we need an award and it will have to be entirely in Africa. Just keep everybody else out, me included. I had just come back from Nairobi and had loved the writers there, their mood of owing so little to everybody else, just growing their own wild sort of beatnik scene. And I was very impressed talking to Moses Kilolo and Richard Oduor Oduku, how they had got Jalada together by talking through all the issues first. So I just start[ed] chatting online with the group, and all those good people who formed the Awards Discussion Group came on board. 
                                                 - Geoff Ryman

.... to some extent, what it means:



The ASFS helps to unite people like you, Nerine, and Chinelo for example, who have been fighting individually to raise the SFF profile on the continent. I think together we can get more done.

 
To me part of the job of the ASFS is to demonstrate that we're here and we're like SFF writers everywhere, to bring fucking quality to the party, and mindpain to the haters!

 
                                        - Tade Thompson
... and some of its long-term goals: 
An anthology of nominated works. A programme with the French, Arabic, Portuguese and local language worlds. Publications in Luo on one page facing the page of English translation so that local languages can be sold bound in with the English. An expanding awards programme to recognize the outstanding auteur cinema springing up outside and maybe inside Nollywood. A searchable database of published novels, stories, graphic novels. A programme of Wikipedia maintenance to keep everybody's bios and bibliographies available and accurate. Programmes to encourage developing writer. BUT ABOVE ALL ELSE. Developing the audience in terms of both numbers and its expectations. Giving African writers Africans to write for, in genres that are controlled by African readers. So I hope the pros don't leave behind the 1000+ African Readers on Facebook. I hope both groups grow together, readers and writers. They are on the same side.
                                      - Geoff Ryman
Along with the ASFS came the Nommos - prizes recognising African SFF by Africans, which will be formally announced in November at the 2016 Ake Festival. 
So clearly, it's very, very exciting times in the world of African SFF and with all that, I thought it was time to update the list with even more works because ... why not? So here are a few more to add to the list (NB. Binti: Home is out next year).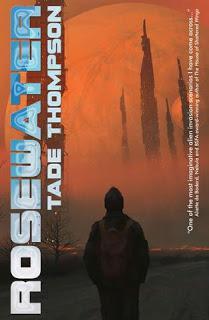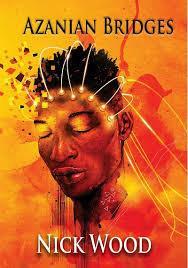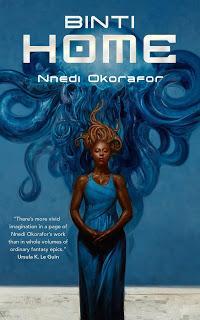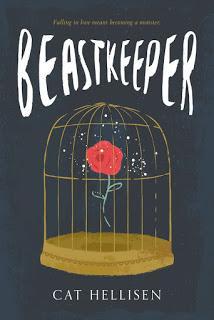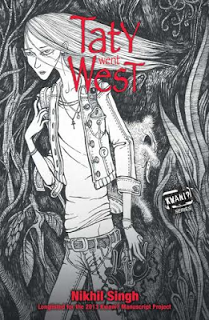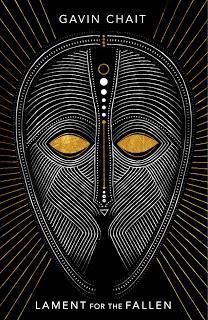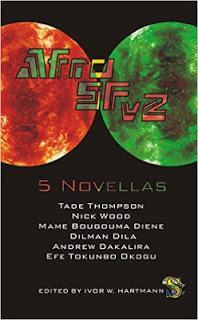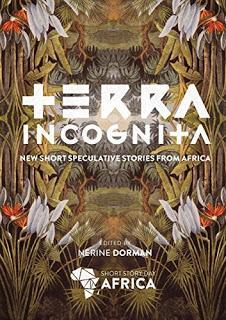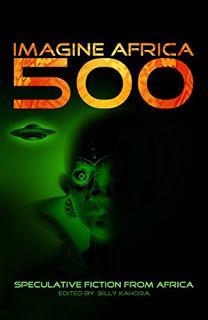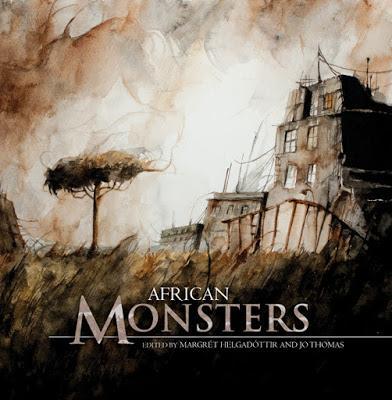 Also, there's Chimurenga's latest issue of the Chronic, which explores ideas around mythscience, science fiction and graphic strorytelling. Drawing on the continents 'long history of producing comics that have pushed the boundaries of time and space', the issue also 'invited artists to produce graphic adaptations of stories that speak of everyday complexities in the world in which we live in, in which we imagine we will live and in which we want to live'. These include,Nikhil Singh's take on the Achimota Wars and London Kamwendo 
on
The Palm Wine Drinkard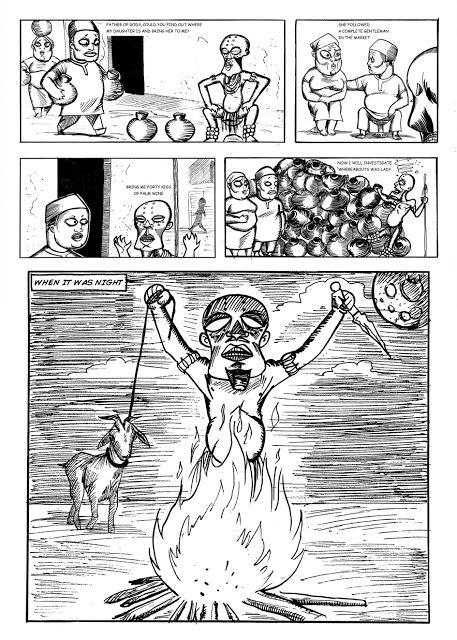 Kamwendo on Tutuola's The Palm Wine Drinkard. Source: Chimurengachronic
Very, very exciting times for African SFF indeed.