Whether are attending your prom, getting married or celebrating a special wedding anniversary you always want to look your very best. When you have something special planned, you want to look good on the day, and in the photos.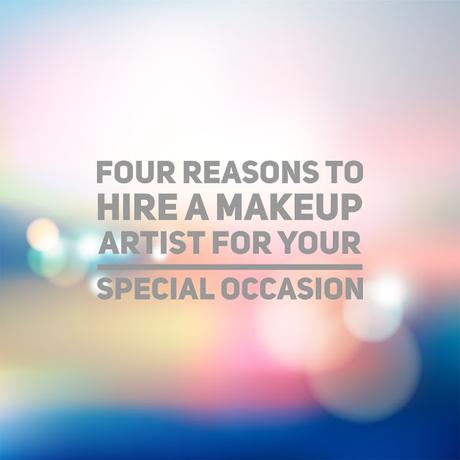 Perhaps the best way of doing that is to hire
Sarah Meredith Makeup Artist
, or someone like her that offers that service in your area. Doing so offers several benefits.
Avoid stress
Usually on the day of a special celebration, or event, you are going to feel quite nervous. This is understandable, and only natural.
Having your makeup done is a great way to take time out, relax and unwind. Letting someone take care of such an important aspect of how you look removes some of the stress, which helps you to feel better and enjoy your event more. If you want more tips to help you to de-stress before your special day or celebration, click
here
Get the look you really want
Perhaps the biggest reason to hire a hair and makeup artist is that they know how to make you look like a star. The fact that they have trained for years means they have built up a level of experience that it is impossible for an ordinary person to match.
They know hundreds of different little tricks that make a huge difference to the overall result. The best makeup artists know how to highlight cheekbones that you did not even know you had. They really can achieve far more than you can.
Hiring a good makeup and hair artist will help you to achieve the look you are after. They will make you look the very best that you can, which will boost your confidence and help you to be able to relax and enjoy your special day or event.
Can actually save you money
The only way to ensure that your makeup looks flawless throughout the day, or event, is to use the best quality products. Unfortunately, buying them can work out expensive.
If you employ a makeup artist, they will have access to and use only top quality makeup products. Whilst it is true that you will have to pay him or her for their time often it can work as cheap, if not cheaper than, buying new makeup products and applying them yourself.
Great photos guaranteed
Most professional makeup and hair artists work with models. They work with them to ensure that they look their best in the headshots and other photos that they use in their portfolios. Many also work with photographers and advertising agencies to prepare their models photo shoots.
For that reason, professional makeup artists really do know how to make sure that you not only look great in the flesh, but also look fantastic in photos of the event. Hiring a makeup artist is the best way to ensure that you will feel happy sharing the pictures of your event with friends and family in the future.
So, if you want to look a million bucks on your wedding day, prom night or for a special family event – hire a good hair and makeup artist. We promise you will not regret doing so.
*Collaborative Post