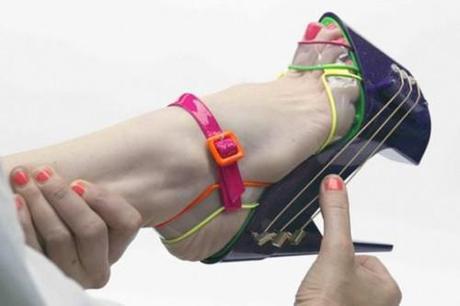 Found these amazing Guitar shoes on the cover if a book when i visited the best English Book store in Paris.
Created by Chicks on Speed, these shoes have been worn by none other than Gaga herself (of course! who did u think i was gonna say?).
and i would wear them in an instant!