Hi everyone!
Saturday was a fun day and I got to really take my time doing my makeup.  Normally I have a set routine just for time efficiency's sake but when I don't have time restraints, I like to do a little bit more.  PLUS I actually got some filming done! So hopefully I'll be able to get our first video tutorial up and running as soon as I've finished editing it.
I'm very hopeful that the quality of the video will be up to par! But we shall see and I'll give you all updates as I go through the video :)
I also had gotten a haircut on Friday with Connie (
cyexquisite
) at J's Hair Studio on Colima! Connie also has a
YouTube
channel that all of you should check out :3 In any case, we had both gotten our hair done by Yui and I'm pretty satisfied with the cut! I was able to play around with the style as well on Saturday~
Before we go on, here are the pictures of the makeup/hair for Saturday: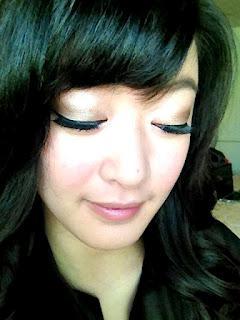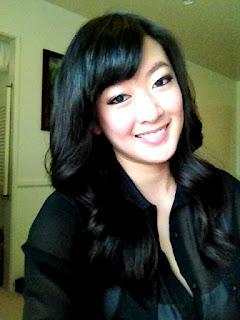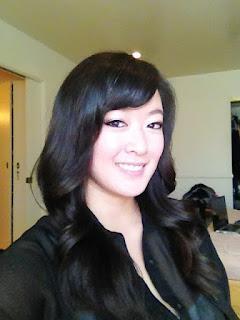 The hair is a little bit harder to see but she took off about an inch and redid the layers.  She also trimmed the bangs quite a bit and now I won't have to take a scissor to it myself for quite a while, lol!  I curled it lightly but I love the bangs mostly because they're versatile enough to be changed into straight bangs as well!
Now for the products broken down:
FACE
Urban Decay All Nighter Spray
Maybelline Dream Fresh BB Cream in Light Rimmel Stay Matte Pressed Powder in Transparent
Paul & Joe Pressed Powder Duo in 01 Cool
Nars Blush in Orgasm
Mac Fix+ Spray
BROWS
Missha The Style Auto Eyebrow Pencil in Grey Urban Decay Naked 1 Palette's Virgin
EYES
Urban Decay Naked 1 Palette's Sin Urban Decay Naked 1 Palette's Sidecar Urban Decay Naked 1 Palette's Smog Urban Decay Naked 1 Palette's Hustle Star Couture's Fake Eyelashes Box of 10 in #728 Clio Gelpresso Waterproof Pencil Gel Liner in Golden Black Kiss Me Heroine Make Smooth Liquid Eyeliner in Black Majolica Majorca Lash King in BK999 FairyDrops Scandal Queen Mascara for bottom lashes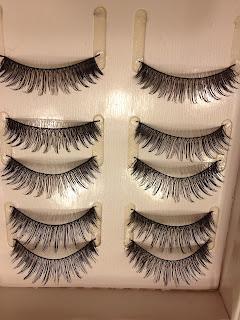 I've been using a lot less foundation recently due to the spike in heat! A lot of times, the foundation can't stand up to my constant sweating and breaks down after a couple of hours.  I'm still trying to find a reliable fixing spray to keep my makeup fresh longer.  I've been looking into Kryolan and Ben Nye.  I'll definitely keep you all updated once I get my hands on those products!
I'm excited for the products I have lined up for you all! I just got in some Kose products as well as the Likas Whitening Papaya Soap! I'm excited to try the soap since I realize more and more how ridiculous the tan lines I have are!
In any case, keep an eye out for those reviews!
Let us know if you have any suggestions!
---- What are your go-to makeup looks? Do you like any of the products I mentioned? Do you dislike any of them?
Disclosure: All of the products mentioned were purchased by SUPERbijinUP.