Hi everyone!
Sorry it's been such a long time since my last post! I'm doing some more tests on products before I post them up! Pretty excited about the stuff coming up! :)
In any case, since a lot of people liked the look I did yesterday, I'm going to go ahead and do a breakdown of the products I used for that look!
Of course I had to do the prerequisite selcas :P But in any case, this look was pretty simple to create and I've been changing the products that I normally use in my routine so YAY!
If you've been following me on my twitter, you probably have noticed that I've developed a sort of new obsession with lipsticks! I don't normally use too many lipsticks mostly because I hate smudging and I hate having to reapply! But i went on a whim after I saw hollyannaeree's August hits & misses about the new limited edition Maybelline Color Sensation lipsticks.  I picked up Strike a Rose and fell in LOVE! I'll be putting up a blogpost of the ones I purchased the last couple of days :)
Anywho! On to the product breakdown!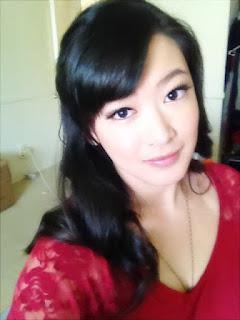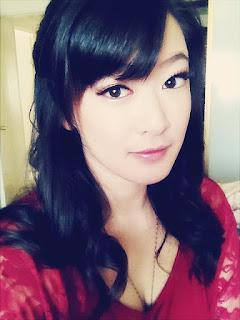 FACE
Urban Decay All Nighter Spray
Kate Mineral Gel BB Cream in Beige
Rimmel Stay Matte Pressed Powder in Transparent
L'Oreal Studio Secrets Magic Lumi Highlighter in Light
e.l.f. High Definition Powder
Mac Fix+ Spray
BROWS
Missha The Style Auto Eyebrow Pencil in Grey
Sephora Moonshadow Baked Palette In the Nude: Cream
EYES
Sephora Moonshadow Baked Palette In the Nude: Soft Gold
Sephora Moonshadow Baked Palette In the Nude: Peach
Sephora Moonshadow Baked Palette In the Nude: Plum
Star Couture's Fake Eyelashes Box of 10 in #720
Clio Gelpresso Waterproof Pencil Gel Liner in Golden Black
Kiss Me Heroine Make Smooth Liquid Eyeliner in Black
Kiss Me Heroine Make Volume and Curl Mascara
LIPS
Maybelline ColorSensational Lipstick in Strike a Rose (limited edition)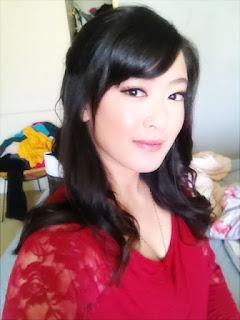 Yay! That completes it! Oh! On another note, I got in this REALLY cool new Skin79 BB cream from my mom's friend's daughter (wow that was such a long descriptor) and I've NEVER seen it before!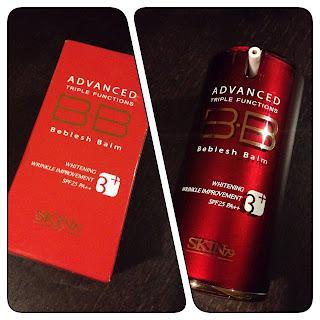 RED LABEL!? WHAAT!? Correct me if I'm wrong but apparently this is only available in Korea!? THIS MUST COME TO THE US NOWW! The texture of this BB cream is BEYOND amazing! I will do a blog post on this soon too! SO EXCITING :O!
Anywho, let me know if you all have any questions!
---- What are your go-to makeup looks? Do you like any of the products I mentioned? Do you dislike any of them? 
Disclosure: All of the products mentioned were gifted to or purchased by SUPERbijinUP.