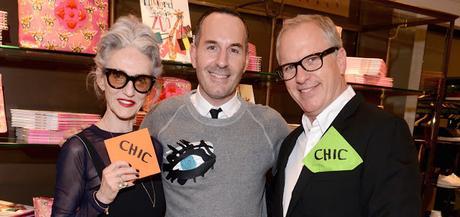 Linda Rodin, Brian Bolke, Donald Robertson
Art for Advocacy
kicked-off its annual auction event at Forty Five Ten on Thursday, September 24th. Store owner Brian Bolke welcomed celebrated artist Donald Robertson and Linda Rodin, the famed stylist and founder of Rodin Olio Lusso. Event Chairs Paige and John Slates were joined by Art Chairs Holly Johnson and Cris Worley, Friday Roundup Chair Nancy Cohen Israel, Christen and Derek Wilson, John Erdos, Heidi Dillon, Lael Brodsky, Gina Ginsberg, Lisa Moore, Lynn McBee, Jamie and Melbourne O'Banion, Jennie Reeves, Claire Emanuelson, Shelle and Michael Sills, Muffin Lemak and a host of other Dallas socials. Donald Robertson, known for his cheeky illustrations and almost cult-worthy Instagram account (@drawbertson) signed his latest children's book,
Mitford at the Fashion Zoo
and revealed his design for "Chic Dallas Ladies"- Forty Five Ten's Fall campaign with illustrations of some of Dallas' most fashionable women on Forty Five Ten shopping bags. His work is also featured in the store's Fall catalog, windows and in-store displays. Linda Rodin shared her new Facial Cleansing Powder and limited edition holiday products with her devoted fans. Ten percent of the evening's sales benefited the Dallas Children's Advocacy Center.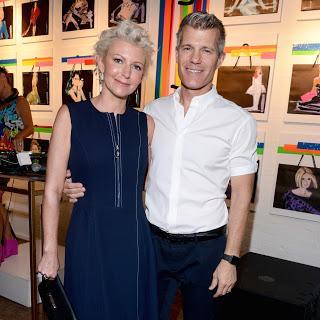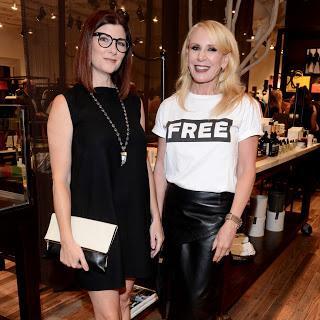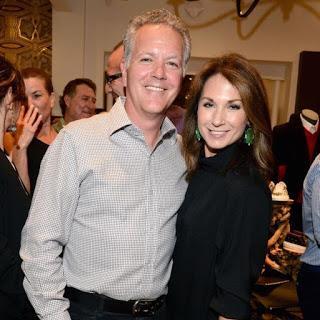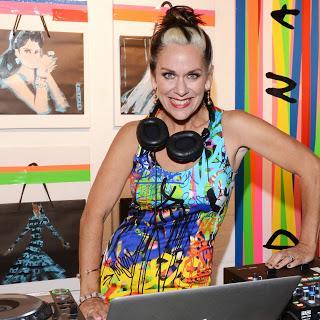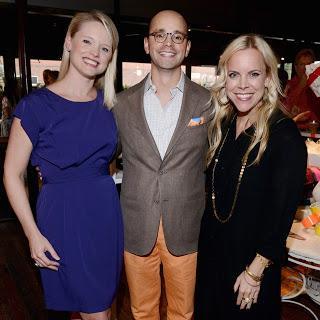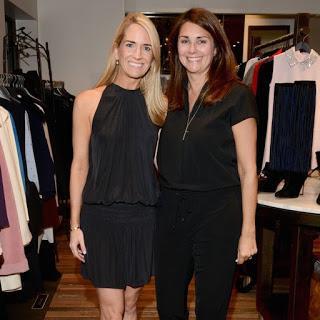 Christen and Derek Wilson | Cynthia Smoot and Heidi Dillon  |  Eric and Sheryl Maas
Lucy Wrubel  | Megan and Carson Hall, Corrie Strosnider | Nicole Groth, Elise Danner
(Click on images to view them at full size)
The Dallas Children's Advocacy Center (DCAC) will host its 9th annual ART for ADVOCACY auction on Saturday, November 7, 2015, at F.I.G. (Fashion Industry Gallery), 1807 Ross Avenue, celebrating the transformative power of art therapy and honoring those who find expression through creativity. The event will highlight 100 local and regional artists in a silent art auction, with a special guest performance by ISHI. The Art Preview for $2500+ sponsors will be held from 6 to 7 p.m. offering the first opportunity to purchase art at buy-it-now pricing. Following the Art Preview, the Auction Party will start at 7 p.m., which is open to all ticketholders and sponsors. The event will conclude at 11 p.m. Tickets to the auction are $150 and sponsorship levels start at $500. To purchase tickets or become an underwriter, visit dcac.org/art, call 214-818-2689 or email
[email protected]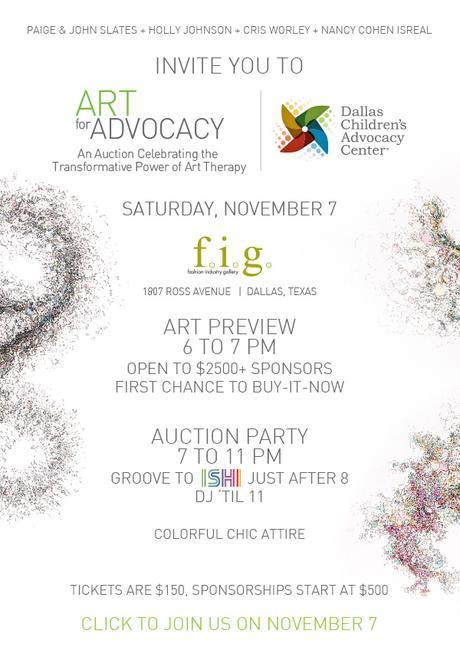 Photos by Kristina Bowman