Dr. Eowyn:
Former CIA Deputy Director Michael Morell

Michael Morell, 56, was the deputy director of the Central Intelligence Agency in the Obama administration, and served as acting director twice in 2011 and from 2012 to 2013. His work in the agency centered on Asia. Before that, he served as the CIA's first associate deputy director from 2006 to 2008 in the Bush administration. He also managed the staff that produced the Presidential Daily Briefings for President George W. Bush and was the latter's briefer during the September 11, 2001, attacks.

Morell retired from his post on August 9, 2013, and has been CBS News' Senior Security Correspondent since January 2014.Morell's 2015 book is The Great War of Our Time; The CIA's Fight Against Terrorism–From al Qa'ida to ISIS.

Originally posted on Consortium of Defense Analysts:
This evening, May 20, 2015, former CIA Deputy Director Michael Morell told CNN's Erin Burnett that the confrontation of U.S. and China over the latter's increasingly aggressive moves in the South China Sea indicates there is "absolutely" a risk of the U.S. and China going to war sometime in the future.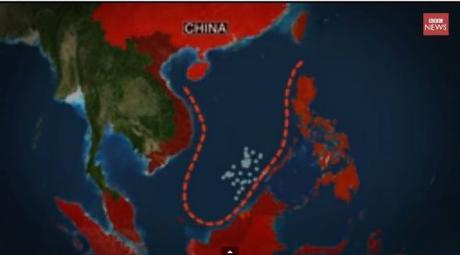 China's territorial claims in the South China Sea
Jim Sciutto reports for CNN, May 20, 2015, that today, the Chinese navy issued warnings eight times as a U.S. surveillance plane swooped over islands in the South China Sea which are used by Beijing to extend its zone of influence.
The series of man-made islands and the massive Chinese military build-up on them have alarmed the Pentagon, which is carrying out the surveillance flights in order to make clear the U.S. does not recognize China's territorial claims. The militarized islands have also alarmed America's regional allies.
A CNN…
View original 1,007 more words