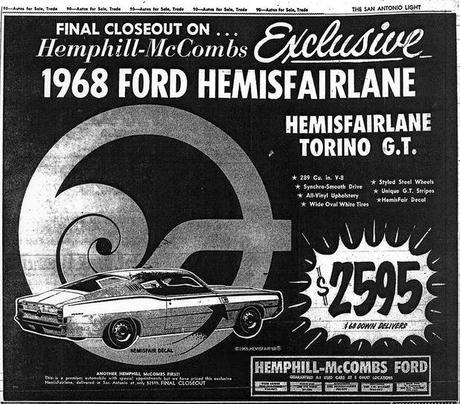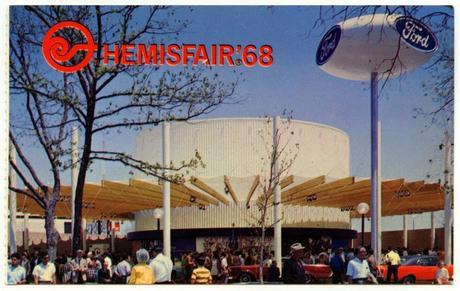 It seems the huge financial success of the New York Worlds Fair 1964 had some investment types thinking they needed to try to cash in on the idea again, quickly. So in 1968 San Antonio was chosen.
It seems that this World's Fair didn't have a whole lot to offer in the ways of retrofuturistic design and cool technologies, but one should consider what was going on while this Fair was open elsewhere in the world to appreciate what it was doing. Vietnam was at its highest, man was about to walk on the moon and the Summer of Love was about to begin, so this was a pretty interesting time.
HemisFair '68 was the first officially designated world's fair (or international exposition) held in the southwestern United States. San Antonio, Texas hosted the fair from April 6 through October 6, 1968. More than thirty nations hosted pavilions at the fair. The fair was held in conjunction with the 250th anniversary of the founding of San Antonio. The theme of the fair was "The Confluence of Civilizations in the Americas."

Cultural events at HemisFair included theme exhibits, such as Confluence/Cosmos, which presented space exploration, and "El Encanto de un Pueblo," which displayed 5,000 toys and miniatures from the Alexander Girard Folk Art collection in a series of miniature "views" of Latin-American village life.
The fair sponsored a lavish production of Giuseppe Verdi's Don Carlo, an exhibit of major art works from the Prado Museum in Madrid sponsored by the government of Spain, touring stage shows, performances by celebrity entertainers, and appearances by such groups as the Ballet Folklórico de México and the Bolshoi Ballet from Russia.
Major corporate exhibitors with individual pavilions included Eastman Kodak, Ford Motor Company, General Electric, General Motors, Gulf Oil Corporation, Humble Oil (now Exxon Company, U.S.A.), IBM, RCA, and Southwestern Bell. Frito Lay/Pepsi-Cola (see FRITO-LAY CORPORATION) presented a spectacular outdoor event, "Los Voladores de Papantla" (The Flying Indians), and Coca-Cola's pavilion featured the Krofft puppets.
 HemisFair, which opened in the spring of 1968 with an announced start-up cost of $156 million, was financially troubled from the beginning. Attendance never matched expectations, and the fair lost money, a reported $7.5 million, despite Mayor Walter McAllister's pledge that the exposition would not cost San Antonio taxpayers "a thin dime."
 On the other hand the fair attracted more than 6.3 million visitors and focused international attention on the city and state. But the site did not become the permanent unifying element that its planners had envisioned. Instead, multiple uses were found for the permanent structures that were left on HemisFair grounds, such as the Tower of the Americas and the Institute of Texan Cultures
info from http://www.tshaonline.org/handbook/online/articles/lkh01
is it weird I've never seen or heard of this Fairlane? Have any of you seen or heard of one?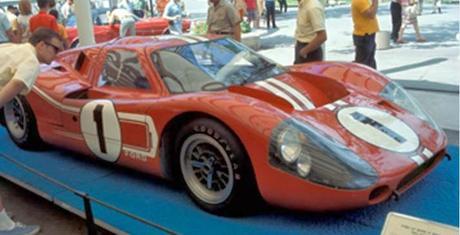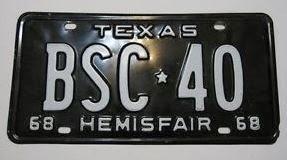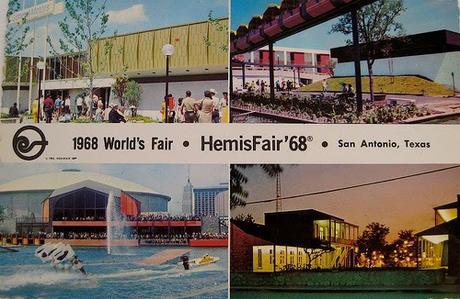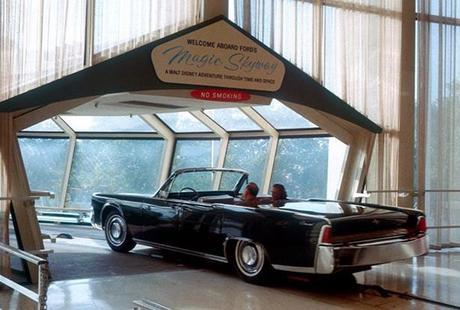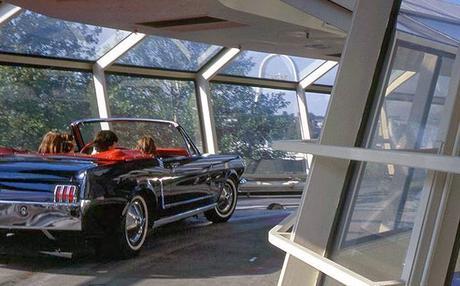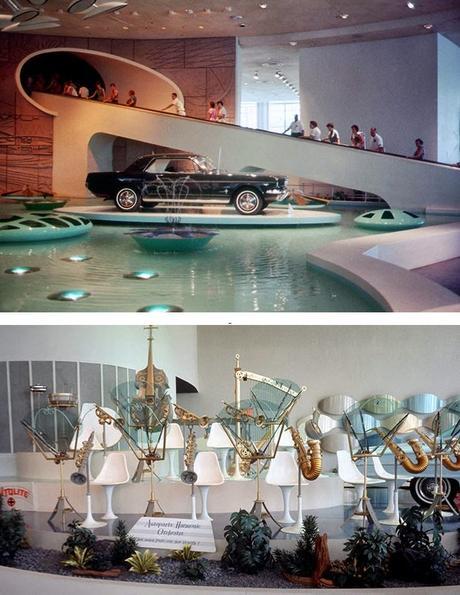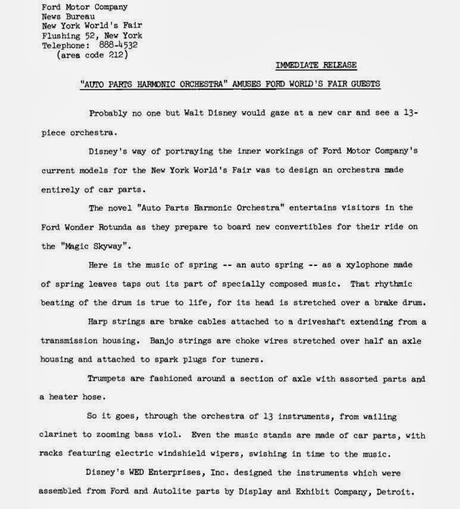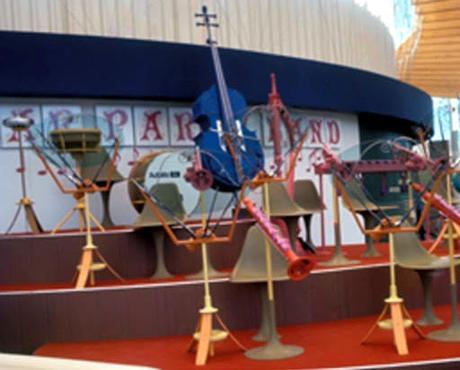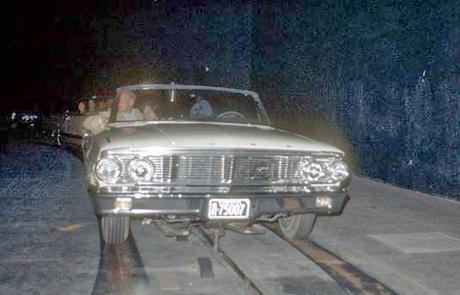 Some images from http://www.worldsfairphotos.com/nywf64/ford.htm
and http://masspanicatomic.wordpress.com/2010/05/12/worlds-fair-68-san-antonio/sanantonio68_1/  and https://masspanicatomic.wordpress.com/page/41/
For more about Worlds Fairs (as I find history amazing, and Worlds Fairs very interesting, but only ever heard of the few in the USA) see http://www.expomuseum.com/1968/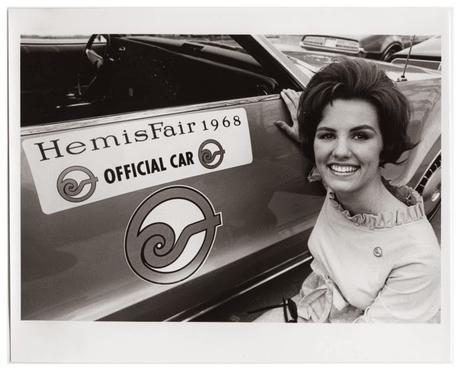 Above found on http://texashistory.unt.edu/ark:/67531/metapth66132/m1/1/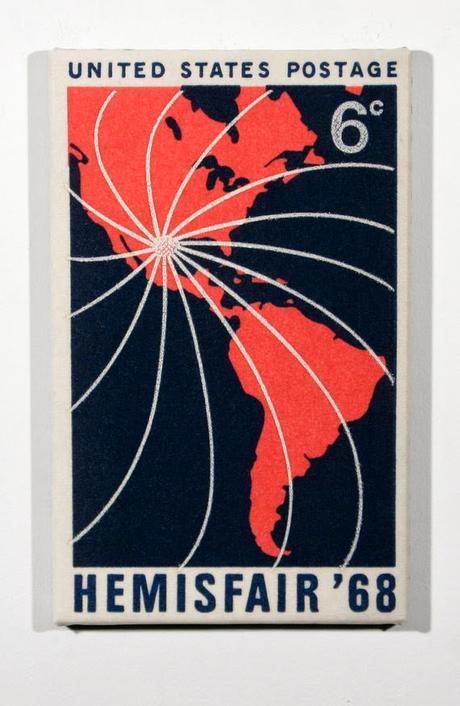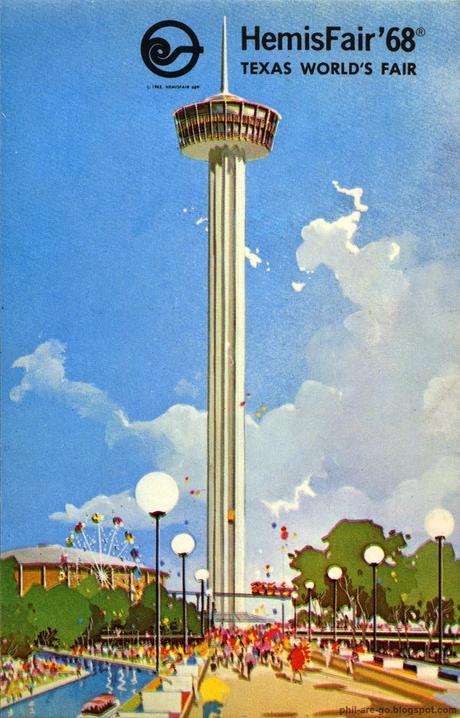 Bottom image from http://phil-are-go.blogspot.com/  
But I'm claiming the scoop, since I posted this a month before Phil did. Ha!