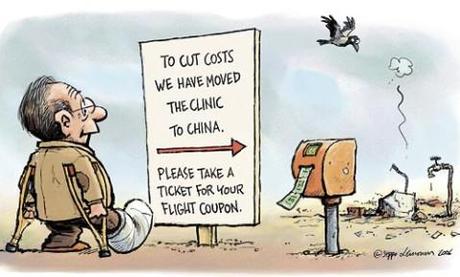 Kai Falkenberg recently wrote an interesting article entitled: "Why Rating Your Doctor is Bad for Your Health."  It doesn't take a genius to know that the American healthcare system is fundamentally and extremely flawed.  Americans pay far more for the same healthcare in comparison to other industrialized nations.  In the article, Falkenberg writes that because of recent ObamaCare provisions, health care providers are forced to place a greater importance to survey results.
Doctors are over-prescribing medicines and exams so as to satisfy their patient's anxieties.  They are now more concerned with their survey scores than the fact that each unnecessary test and medication only further burdens healthcare costs.  Press Garney is the Yelp of the medical field. 
Over the past decade the government has fully embraced the "patient is always right" model–these surveys focus on areas like waiting times, pain management and communication skills–betting that increased customer satisfaction will improve the quality of care and reduce costs. There's some evidence they have. An ObamaCare initiative adds extra teeth, to the tune of $850 million, reducing Medicare reimbursement fees for hospitals with less-than-stellar scores.
Many people are hypochondriacs.  They always think something is wrong with them.  That's why if they aren't given a prescription to fight a cold they think they aren't being provided with adequate healthcare.  One of the problems with these surveys is the low number of patients that fill them out.  In one case 7 patients responded.  The survey system thought that proved to be "statistically significantly" (which it is not even close to being).
Additionally, between 5-7% of a doctor's salary is based on these scores.  I found this paragraph particularly troubling:
In a recent online survey of 700-plus emergency room doctors by Emergency Physicians Monthly, 59% admitted they increased the number of tests they performed because of patient satisfaction surveys. The South Carolina Medical Association asked its members whether they'd ever ordered a test they felt was inappropriate because of such pressures, and 55% of 131 respondents said yes. Nearly half said they'd improperly prescribed antibiotics and narcotic pain medication in direct response to patient satisfaction surveys.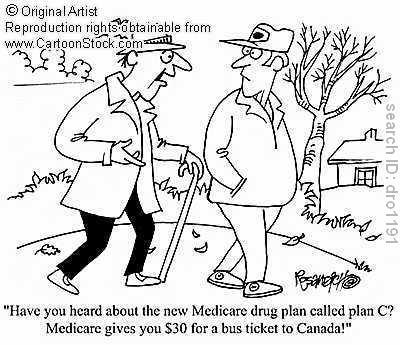 One emergency room with poor survey scores started offering Vicodin "goody bags" to discharged patients in order to improve their ratings. And doctors face the reality that uncomfortable discussions on behavioral topics–say, smoking or obesity–come with the risk of a pay cut. "The challenge is how do we discuss this with the patient so the patient doesn't leave unhappy," addiction specialist Dr. Aleksandra Zgierska recently told the AMA's American Medical News. "Saying yes is easy."
Overtreatment accounted for $226 billion in 2011.  That helped raise insurance rates.  Unfortunately, this will only get worse.
ObamaCare's "pay-for-performance" program is providing yet another boost. Starting last October, hospitals that perform poorly on quality measures forfeit 1% of their Medicare payments, a number that doubles by 2017, putting some $2 billion at risk. Thirty percent of that determination will be based on the hospital rankings from mandated patient surveys. That means, in some cases, hospitals are throwing money at things like new elevators and valet parking. It means doctors will be under yet more pressure to give their customers what they want.
When I get sick I try to use the least amount of products as possible.  I don't like taking unnecessary exams.  The problem is that I'm in the minority.
What should we do to BEGIN fixing this problem? 
I say begin because there are many things that must be done.
Email: [email protected]
Twitter: @adrakontaidis & @talkrealdebate