Mother's Day for many countries is about a month away on May 13 with the exception of the U.K. which celebrated Mother's Day way earlier in March.  London happens to be the upcoming site for the 2012 Olympic Games and as of yesterday there were a 100 days left before the commencement of the games on July 27, 2012.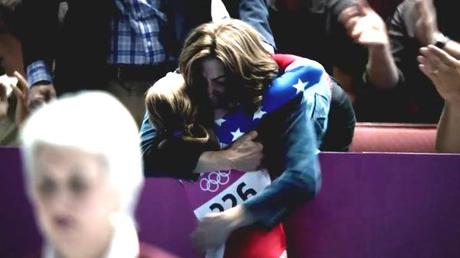 "The Best Job in the World is the Hardest One" – P&G 2012 London Olympics TVC
Agency:Wieden + Kennedy Portland, Client: P&G/Olympics, Director: Alejandro Gonzalez Inarritu, Production Company: Anonymous Content, Creative Director: Danielle Flagg, Creative Director: Karl Lieberman, Copywriter: Kevin Jones, Art Director: Ollie Watson  BREAK DATE: April 17, 2012
The reason why I'm announcing Mother's Day this early is because on top of viewing this moving TV Commercial by P&G London which was released the other day, celebrating the Moms behind the Olympics I want everyone to take the time to thank and love our Moms this coming Mother's Day.  You can prepare to surprise, touch, or move her as early as now.  Watch P&G's 2012 London Olympics TVC spot below.