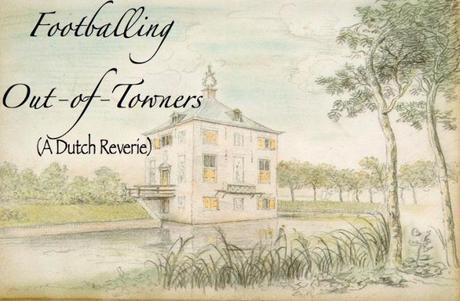 The story of the interchange of talent and expertise in botany between England and the Dutch Republic—I am referring to the trifling, staggered folly of bulb trafficking we know of as the seventeenth-century Tulipmania—has been told a number of times. That of the close relationship between garden design and football in the two countries, less often. In the case of Dutch and English horticulture it is also possible to see that the similarities in practice are overlaid on a subtly different set of assumptions about the meaning and function the game is supposed to have. A pleasure garden and a soccer park both embody a panopticon device: better enjoyed if seen from above. For the élites in the two countries with time and money to indulge their passion for plants, athletes and parterres, this type of 'gardening' represents different kinds of attitudes toward the skill and labor needed to create precise tactical shapes on a pitch, and the leisure required to enjoy it.
As soon as Johan Cruyff's glittering arithmetic of passes was discovered, it forged the architecture of an Ajax team which would dominate the European scene. Its emotional solace was similar to the mythical Brazil of Pelé, and it went far beyond the team's eventual demise. Like the tulip fever, Cruyff's tactical genius unfolded violently. His irreverence was projected against the background of the counter-cultural seismic shifts affecting the Netherlands; images of the training camp of the Dutch were made to coincide with broadcasting of the Provo movement in the 1960s and its open toleration of drug use and sex tourism. Yet, the completion of that massive design project which we now call 'total football' invites a different taste or aesthetic judgement—one that finds its inception in the classically inspired country house of the Dutch Golden Age, and one in which celebration of success was a muted and reflective one, as it befits a nation of utilitarian burgmeisters.
Early in February 1642, Sir Constantijn Huygens invited a select company of close family and friends to a small celebratory gathering at his country house, Hofwijk, at Voorburg, just outside The Hague. Huygens' career was at his peak. He was able to advance recommendations on all types of cultural and artistic matters to the official court of the Dutch Stadholder, Frederik Hendrik, who in turn consulted him with the deference tributed to an architect of ambitious aesthetic projects.
This little garden launch-party at Voorburg—a spontaneous déjeuner sur l'herbe, a high-class picnic on a bowling green as beautifully manicured as a modern soccer pitch—was a small but charming event in a programme of activities Huygens had begun to orchestrate to earn the respect and attention of the royal houses of Europe.
A true Dutchman of integrity who had a sharp tendency to periods of depressive collapse and seeked refuge from the cares of the office (by finding it, as a miniaturist, in the pleasures of green grass), the out-of-towner Huygens was proud to display, in Simon Schama's memorable terms, the characteristically mid-century Dutch 'embarrassment' at his own material good fortune. (Ajax came to stand, for Cruyff too, as the difficult balancing act of remaining a person of modest aspirations and high ethical principles, while also claiming to royal footballing status.) That at Voorburg was an enjoyable afternoon spent there; eventually, the hosts joined in a game of skittles and bowls. Had a formal accomodation for recreation been provided, in a form, perhaps, reminiscent of soccer, it would have entailed an extensive exploration of the garden, with its tree-lined avenues and canal-side walks, freshly planted ornamental flowerbeds and geometrically laid-out areas of what would one day be shady groves of trees.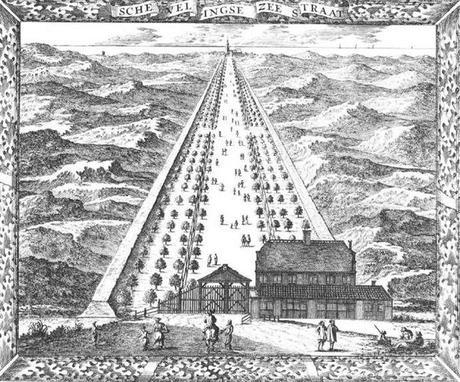 In Huygens' rural idyll, studied informality prevailed and mitigated courtly anxieties concerning rank—almost as when a Second Division team shuttles from locker-room to training camp, trying to emulate the masters of the game in a chain of suitable entertainment. And here an important analogy comes to mind: how do we chart from what today is a picturesque ruin, a tall brick manor repelling the last assault of a few scrawny trees, the heraldic animal of soccer?
Just like in the art of the still life a van Goyen or a Terborch let their canvas be dominated by bistre, sepia, and heavy green, so too the Dutch did not invent a new method of football but endowed it with accurate grace and a naturalism that seems almost lazy. Unlike in the rest of the old continent, spectators and sportsmen do not gather in the stadiums of the Netherlands to solicit the seal of aristocratic approval, but they meet to recover from the buffeting of life in the political spotlight. (This, incidentally, has also allowed great coaches such as Guus Hiddink to manage the talent of their players, even when it was poor. Hiddink sold his expertise for thousands of guldens because no one with self-respect, unless constrained to do so, would sell his canvases for a price only slightly higher than the cost of materials.)
We know a good deal about how intensely Sir Constantijn Huygens felt about his garden, because around 1650 he composed a Latin poem celebrating it in loving topographical detail: 'I want to show you Hofwijk, as if it sprang by night,/ grown sudden, like a mushroom, to maturity'. Huygens' poetic emphasis (and commercial capital for the future) bestowes a welcome shade on the summer visitor, even though the garden has not matured yet into the glory of Dutch total football—a medley of varieties and framing views. No man-made work of art will stand the test of time, according to Huygens and Cruyff. Even a garden or a playmaker will eventually perish. But their architecture will preserve in enviable durability the memory of their prime. A gentleman's garden is a paradise of calm and tranquillity, a place where a man can engage, in conversation and reverie, the prolific correspondence between green design and tactical shapes. And here, among the shaded canals and the pools, is where the game is afoot:—
THE LOWER PARK (OR 4—3—3)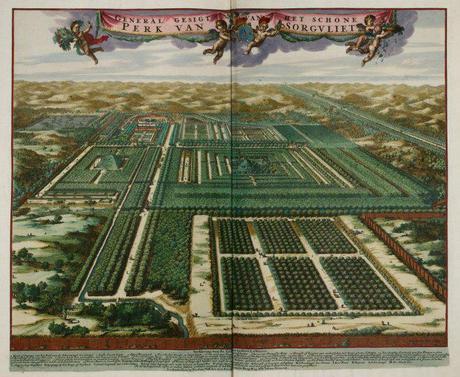 There is no reason to doubt, even for those who inspect this lower area of the garden at Voorburg with greater candor than me, that the overall shape suggest, as in a labyrinth, the birth of a 4—3—3 module, one shape that would have been key for the development of Dutch soccer. Interestingly enough, in the far north of Europe, the 4—3—3 appears to have been conceived as a declining passage, perhaps a slope, from a more attacking 4—2—4 shape to a more prudent and conservative formation. But to elicit the full import of this theory, one needs to wait the interest of other nations over these unpromising patches of Dutch land stolen from the sea.
THE LARGE VIVARIUM (OR ZONAL MARKING DEFENSE)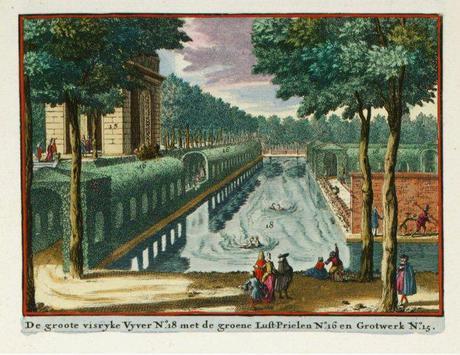 Confusingly yet undoubtedly, the garden's vivarium offers all the paraphernalia that surround the application of zonal marking principles when defending from a set-piece; the midfielders close the gaps and participate at first hand in what seems a strenuous siege. As the curious story continues, they seem to be saying to their respective center-backs: 'I am returned to London, so that I must waiyte for a better opportunity at my Retorne back'.
THE GROTTO (OR 4—3—2—1)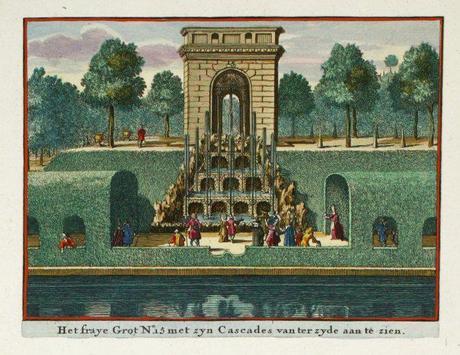 This, of course, means either an elaborate scenery—as in the 'ballet' performed before Queen Elizabeth in which Amor, or Love, with a petticoat of cloth, was followed by a series of suitors—or a state-of-the-art dancing discovery of a classic 4—3—2—1. Never a favorite in Dutch soccer, this etching, however, is so clear that it would inspire to Carlo Ancelotti (should he ever see it) a miserere mei accompanied by a bassoon solo.
THE ORANGERIE (OR 4—5—1)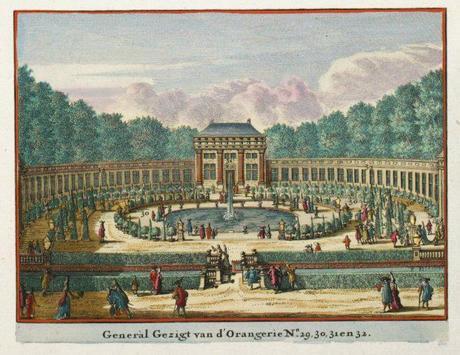 Before we take leave of this vast canvas of the Orangerie, concerning the transplanting of great trees to show what is possible to be effected in this kind (its cost and its industry), let me just say that when you possess long good-looking rows, in the style of the tree-lined path of Aranjués, they abundantly betray, fifty foot to the nearest bough, what we conceive of today as the 4—5—1 formation: planted so luckily, if in the very first year of a team, as Caspar Barlaeus has related in his Description of the Dutch expedition to Brazil.
MOUNT PARNASSUS (OR 4—2—3—1)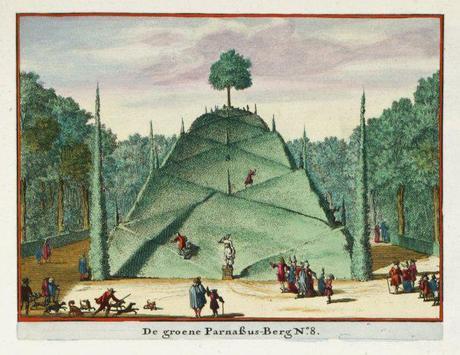 It was, perhaps, the intellectual fervor of the émigré community in Antwerp which helped provide an impressive cultural continuity between this print of Mount Parnassus and the origins of the Dutch favorite tactical shape: the 4—2—3—1. The execution of this incomparable document, moreover, with its nuances of shades in the purest of grass, emphasizes the intersection of suitable passes and the doctrine of a high-diamond creating among the three players behind the lone striker.
GREEN BERCEAUX (OR AGAIN, 4—2—3—1)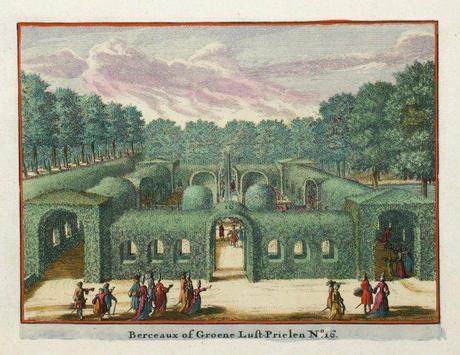 In addition to taking charge of Dutch footballing entertainment, the 4—2—3—1 formation became one of the country's key art procurers, brokering international deals to secure its intriguing collection of Italianate defensive paintings and German midfield statuary: a lynchpin in the courtly web of soccer patronage which, along with connoisseurship, enhances (as here with the openings between bushes) the role of box-to-box runners. ♦
More on architecture and football: After Makelele: Palladian Midfield Architecture.