'There are no hopeless situations. There are only men and women who have grown hopeless about them'
Marshal Foch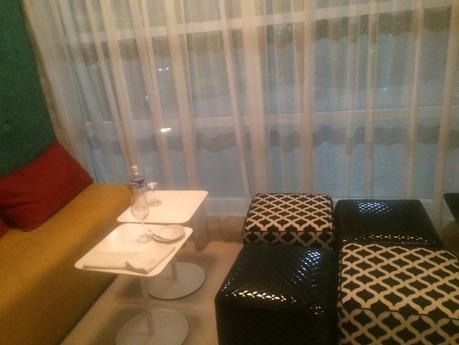 Hey folks,Happy new month!!! I'm super psyched to be a part of yet another December story and here's wishing you and yours a beautiful end to an amazing year while we look forward to a more spectacular year in 2017.
Gosh!!! I feel so giddy with happiness because it's my favorite holiday again, I haven't had the best Christmas these past two years but I have so many expectations for this holiday season and I can't wait to get started. I'll be working during that period but I'm making a promise to myself to make the best choices this season and make the most out of every single moment of the yuletide season.
Moving on to today's post, we are talking food. So MasterCard Restaurant Week happened and truth be told, it was a major blessing all thanks to 'Lost in Lagos'. It was on from Nov 4th to Nov 25th and that was 3 weeks of bliss for most foodies out there. Imagine being able to eat a very decent three course menu lunch or dinner for N6000 and N8000 respectively, also fine dining was N11000…best dream ever.
I was super swamped during those 3 weeks of discounted dining that I was only able to make it to two Restaurants and that was because on the first occasion my sister and I felt like grabbing some food before finding our way to a friend's party one Saturday evening; and on the second occasion I was pretty frustrated at work and needed a pick-me-up so I went by a restaurant close to my office. I might have never visited any Restaurant during that period but I'm glad that circumstances made it possible.
I'm going to be talking about the first Restaurant, La Spiga at Le Maison Fahrenheit located at No 80 Adetokunbo Ademola Street, Victoria Island just down the road from popular Eko Hotel & Suites. La Spiga is located within the hotel on the ground floor at the right side of the lobby. It wasn't my first time there so I was pretty well acquainted with this restaurant however it's funny how I've never quite written a review of my time there prior to now. Well here it goes…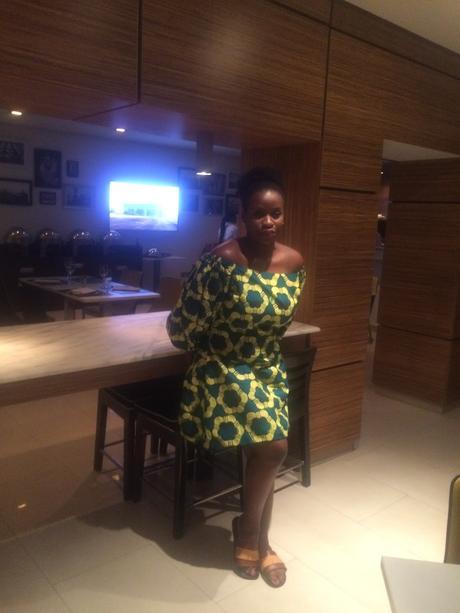 Ambience
It had a very cozy setting - bar as usual to one side, table settings on a long stretch in another area and the cozy couches in the window area which of course has always been my favorite spot: I love to sit and eat there while watching the sun slowly stream in. As usual we had the very polite and attentive waitstaff alongside a lovely décor to keep us warm and happy. Oh and for you sports folks, the television was tuned to a sports channel for all them football lovers but I was quite glad we were the only ones dining at the time which added a little extra to all that coziness.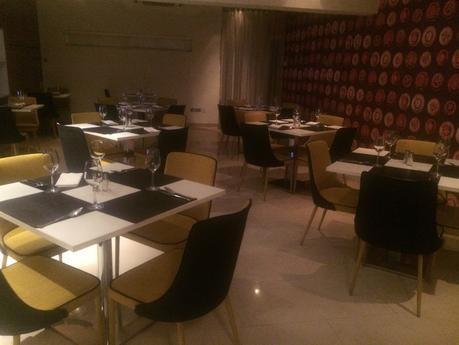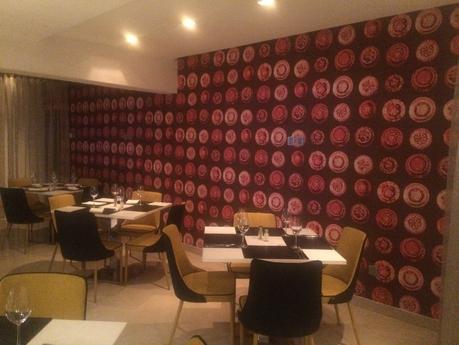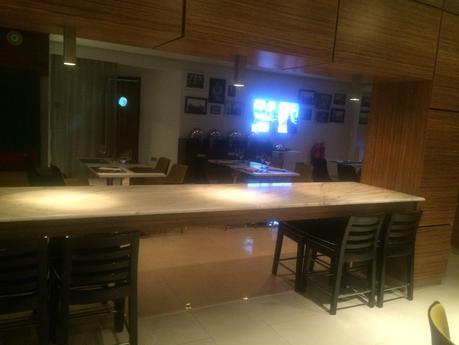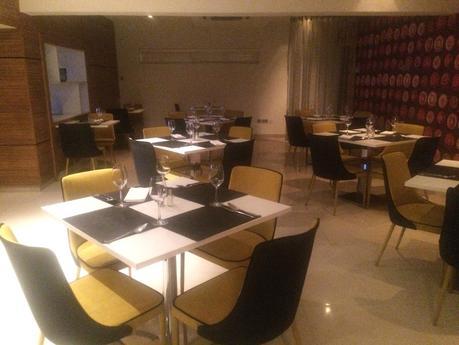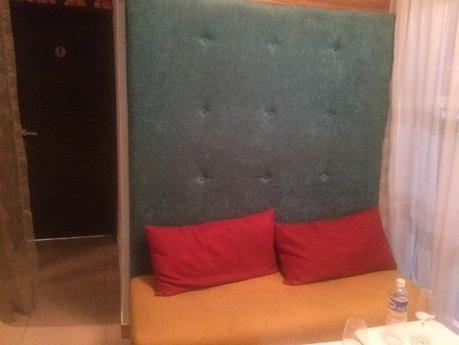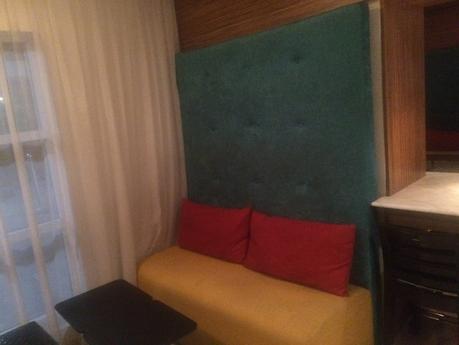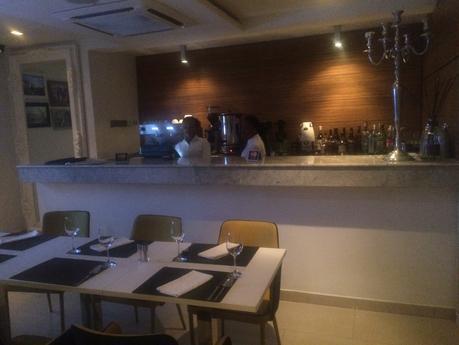 Service
As part of the MasterCard Restaurant week, there's an exclusive menu for the entire three weeks so we were given that to order from. I literally knew what I wanted to eat the moment I stared at that white page. Our waiter was polite, attentive, quite funny and very helpful. The starters showed up at our table almost immediately and it was the same for the other two courses.
Presentation/Taste
As an unashamed foodie, I love to mentally devour a meal before I start chucking it down my throat, simply put - whatever meal of the moment has to be visually appealing. This is why if a meal doesn't appeal to my eyes, it most certainly wouldn't appeal to my taste buds. Thankfully, each course looked good enough to eat so I didn't have any problem there. After the usual complementary bread rolls came out, the courses started rolling out and here's what we ordered:
Starter
·
Goatmeat Pepper soup served with bread roll·
Chicken Caesar Salad
Main Course
·
Parmesan Crusted Chicken Breast·
Grilled Shell Prawns
Dessert
·
Fruit Season·
Ice of Capades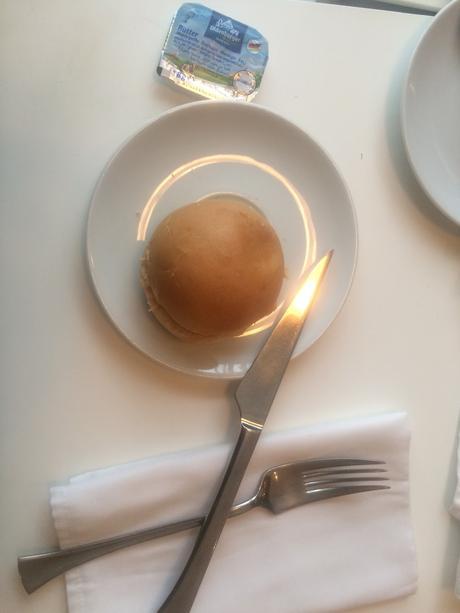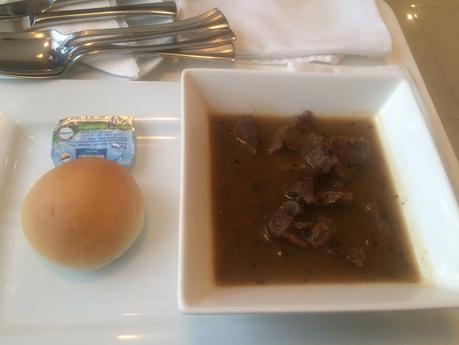 Goatmeat Pepper soup served with bread roll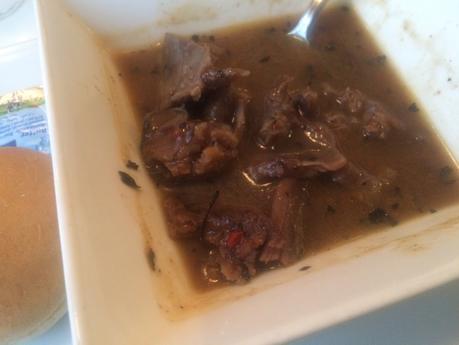 The goatmeat pepper soup was really good, I was quite happy that the meat was well seasoned and properly cooked such that it was soft enough to eat. It was the same thing with the salad; I liked stealing the chunks of chicken and egg from my sister's plate.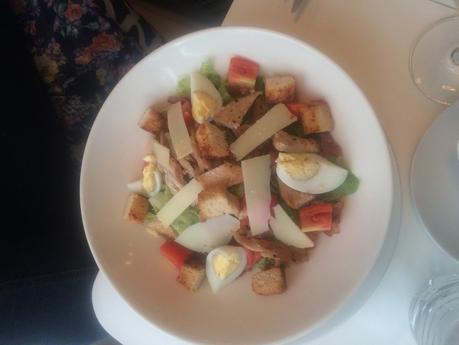 Chicken Caesar Salad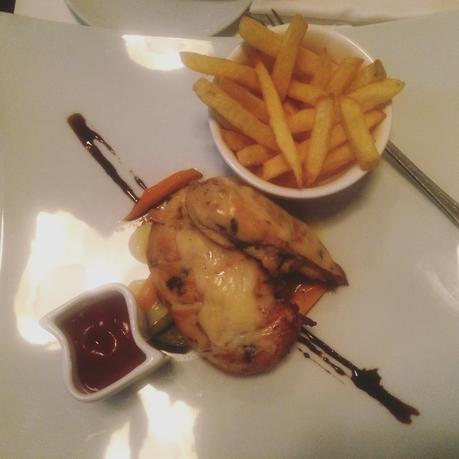 Parmesan Crusted Chicken Breast
I was pretty stuffed by the time the chicken breast rolled by and I could barely work my way through half of it, it was the same thing with the prawns. We ended up packing up some of the food in to-go packs. The chicken was soft and moist, spicy and very tasty; it reminded me of the chicken at 411 Restaurant. The portions were generous and I could barely complain about any of it.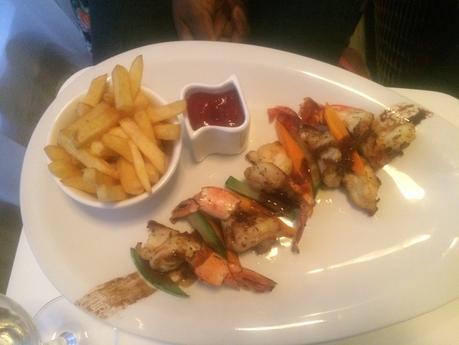 Grilled Shell Prawns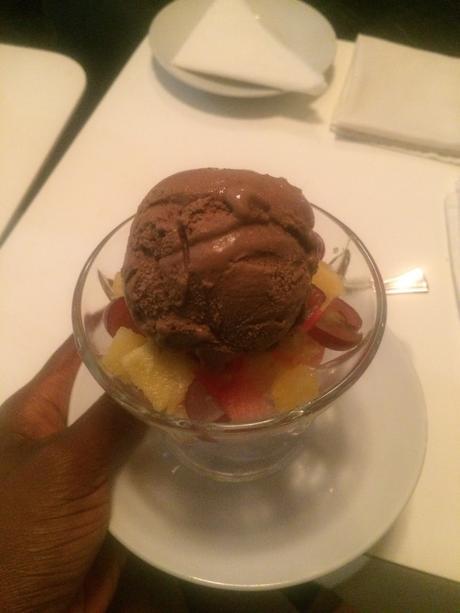 Fruit Season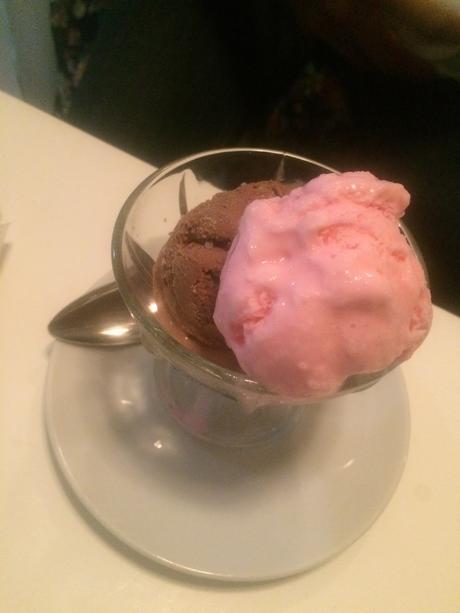 Ice of Capades
Dessert was yummy, who doesn't love ice-cream? Plus the pieces of fruit added a little something extra to the whole combination. My flavor was chocolate but there was some strawberry flavored ice-cream in my sister's order. Drinks weren't covered in the menu so we just ordered bottled water that cost N500 for the regular small bottle.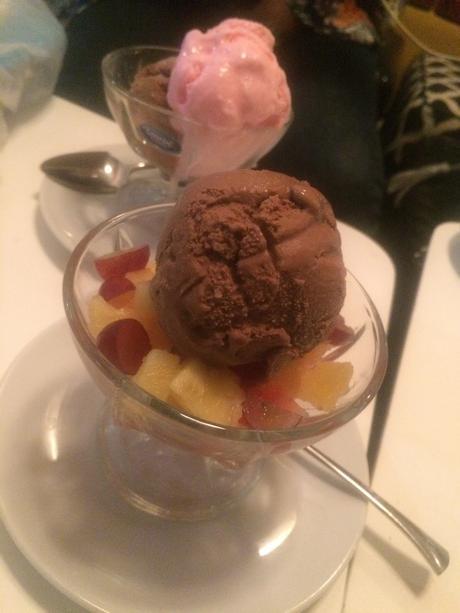 Affordability/Menu Options
MasterCard Restaurant week featured a carefully curated 3 course menu in some selected Restaurants at affordable lunch and dinner prices. The entire idea was affordability while still sharing quality meals with friends and family so this was spot on.
Pros & Cons
I'm general partial to La Spiga so my only con would be its affordability on regular days when there is no MasterCard Restaurant week to hide behind. Besides that, the restaurant is pretty good and I look forward to every one of my visits there.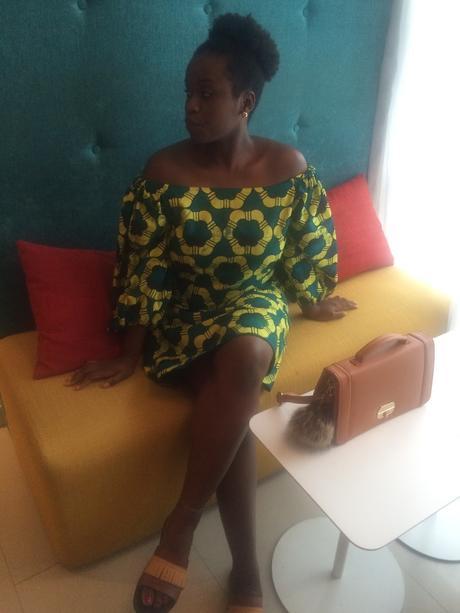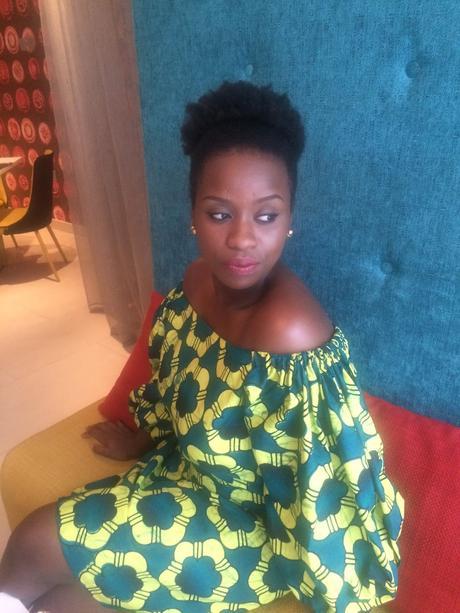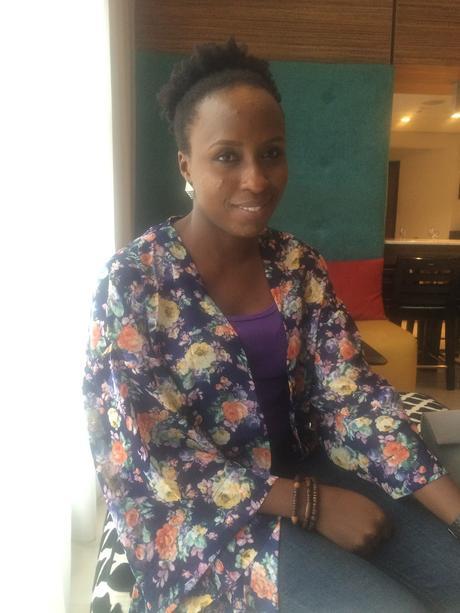 The Big Sis : )
This restaurant is definitely an 8 for me; it's a nice place for good meals and great conversations.
Who else took advantage of MasterCard Restaurant week and what were your favorite spots? Do share in the comment section below; I would love to try out some of your choices sometime.
Until my next food felony, I remain yours always.
Sugarcoated kisses from Lagos.
Ify*
Let's Connect!
Instagram || Facebook || Twitter || Bloglovin || Pinterest
In case you missed some of my previous posts, please find direct links below:
Ensemble || Black Out
Ensemble || Peplums In October
Ensemble || Feathers And Denim
Ensemble || Kimono Sunshine
If Only I Were A Boy
Ensemble || Of Throwbacks And Bell Sleeves
Foodie Chronicles || Sakura Restaurant
Foodie Chronicles || 411 Restaurant & Bar
Weekly Wanderings || Lekki Arts And Craft Market