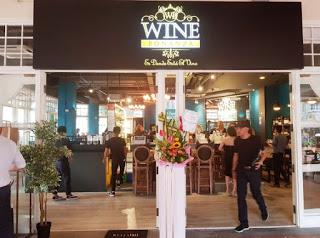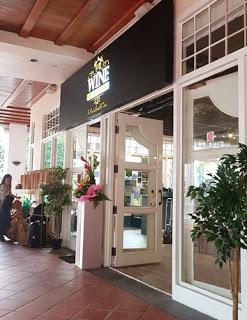 Fine wine and good food go hand in hand. And in November, Wine Bonanza relaunches with a new team of chef and culinary staff, menu and wines.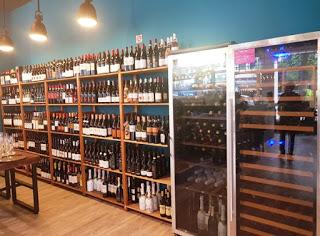 What to look out for? Modern fusion cuisine prepared with fresh ingredients. To enhance your dining experience is a menu that focuses on food and wine pairings.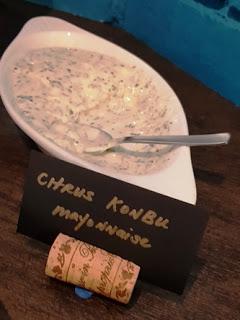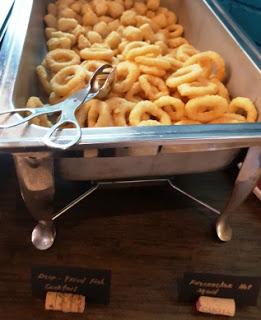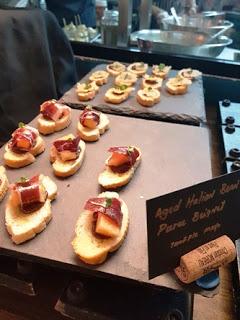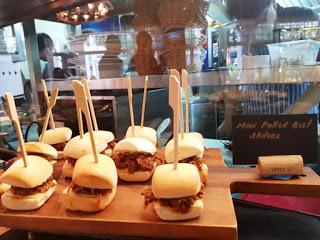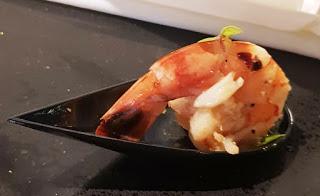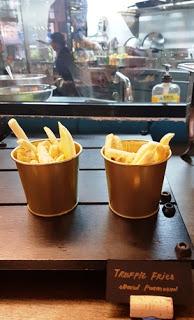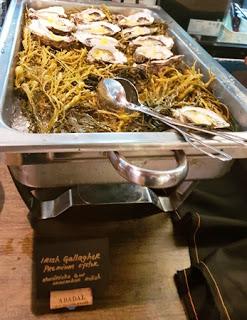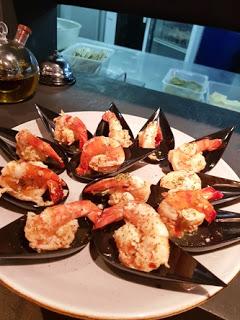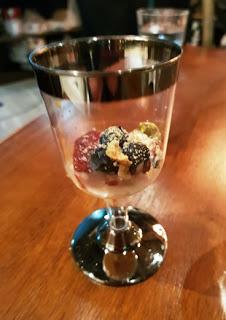 During the launch, the finger food that we loved were the truffle fries and cheese platter. For mains, check out the signature dishes listed below:
SIGNATURE DISHESSeared Half Lobster with Watermelon Cloud and Sauvignon Blanc JellyBeef StewCherry Duck RiletteConfit of Duck with Sangria Reduction and Crushed sichuan peppercornFoie Gras with mango salsa crepeGrilled HalibutFish and chips
Pasta OptionsLobster Aglio Olio with CaviarOctopus squid ink pastaTruffle Mushroom Cream PastaAppetisersAged Itslian Bean Puree Beignet with Truffle MayoCheese PlatterGambas
SOUPS3 hours Lobster BisquePumpkin SoupSweet EndingsMoscato Strawberries with watermelon Cream CheeseBread & Butter PuddingCrepe with chocolate Mousse and Berries
WINESThe range includes cocktails, from classic to premium/fine drinks at reasonable prices. Wines priced from $45 are from US, Chile, Australia, New Zealand, Spain, Italy and France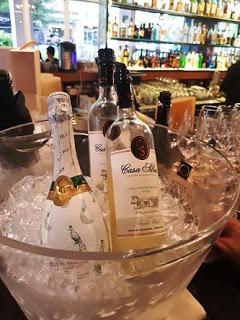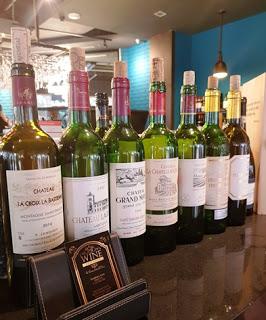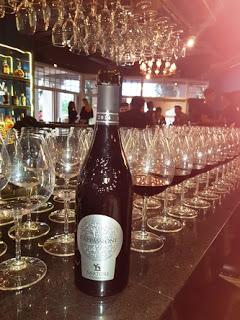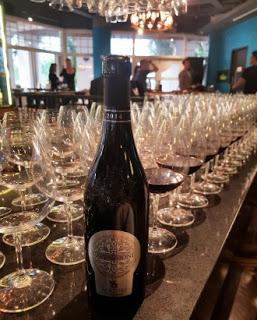 VIP Private DiningFor a private party, check out the underground VIP Private Dining next to the wine cellar, which houses a selection of great wines. Great for parties of up to 10 guests seated or 20 guests mix standing. Meals can be customised to guests' dietary requirements, such as vegan, vegetarian, nut-free, and lactose-free. Ask about the dedicated butler, sommelier and chef service for a memorable private wine and dine experience.
Capacity: 3,000 square feetIndoor setting seats up to 60 guests1 VIP Room for 10 or 20 guests mix standingAlfresco dining seats 30 or 60 pax standing
Located at 180 Albert Street #01-09 Albert CourtTel: 6909 3828For more information: www.facebook.com/winebonanzaSG/
Operating hours: 5pm to 11pm from Sundays to Thursdays
5pm to 1am on Fridays, Saturdays, public holidays and eve of public holidays
Thanks to Wine Bonanaza for the pampering treatTo celebrate the opening, the host had hired Calli Nails manicurists to offer Express Gelish manicure services to the ladies.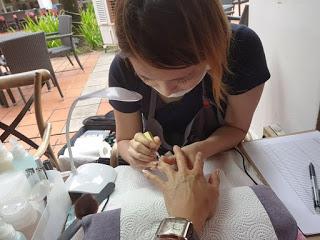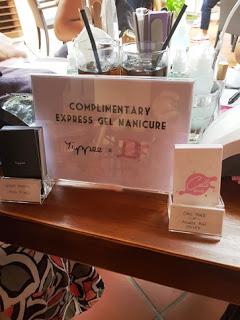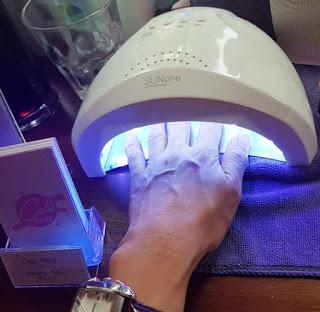 Please LIKE us on 
FACEBOOK account
, 
Instagram or Webstagram
,
Twitter
, and Goggle+ (at the bottom of this post) to 
stay abreast of our blogs and participate 
in our activities.