Food post again, cos despite the fact that I am supposed to be dieting, I am kinda of eating quite a lot, which also mean I have a lot of food photos. And what better way to use them then to share with you all :P
So this time, I compiled quite a few of ang-moh jiak aka Western food. Some of them are really yum and affordable!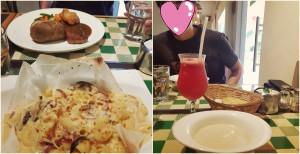 1. Jack's PlaceWhen I was a kid, I always remembered the western food served there to be extremely delicious and palatable, but pricey. And I think my impression of them stuck with me as I aged. So, I always think the they are kinda of expensive. And so, I always have their executive or student's meal (depending on the stage of life I am at).
To be fair, I think what you pay is what you get. The subsidised meal isn't as good but it is no doubt value for money. I guess now Jack's Place is now kinda of retro, given the pop up of more eateries in Singapore. But for nolstagic purposes, shall we bring it back in style? Go try it if you haven :D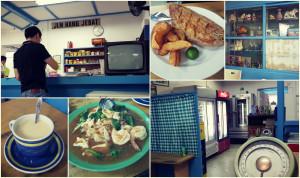 2. ColbarSpeaking of retro, if you love retro stuff, you needa drop by Colbar. Colbar is located at the Wessex Estate and reminds me of a 70s school canteen. The food though looks unassuming is amazingly delicious. (The price is more of a cheap restaurant price with no air-con.) But it is totally worth coming if you live in the West.
The Wessex Estate houses a lot of pretty interesting eateries and is frigging gorgeous. And so, the BF and I were thinking maybe, just maybe we needa do a photoshoot there. Cos I am such a sucker of Colonial houses. :P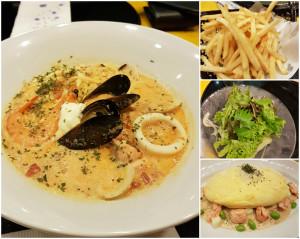 3. Yomenya GoemonThis was a surprise good find which I am extremely proud of. We were catching the Korean Culture Show at The Star and was desperately trying to find a meal fast. Didn't really wanted to be late. To be honest, I have been to Star Vista a few times and walked past the restaurant, thinking it was pretty meh.
Guess the loss is mine, cos serves amazing Jap-fusion Western food. And guess what the price is darn reasonable. However, the shop seems a little bit short-handed so please don't expect service to be perfect. Apart from that, I highly recommend this place.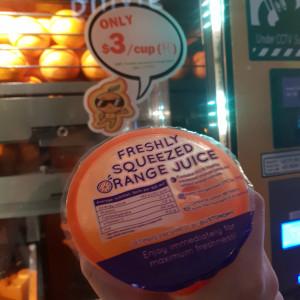 Oh yea, and on that day, I tried out one of the fresh orange juice machines cos my Bro said the juice was really good and a good deal at S$2. The stupid me didn't know there were a few vendors and thought that it was a case of "inflation" and I got this at S$3. Tio scammed and it was not as nice. So guys, get the S$2 one! Haha~~
With that, go get your tummies filled and gain some worthy calories as I continue on with my worthless, meaningless "diet"! Argh!