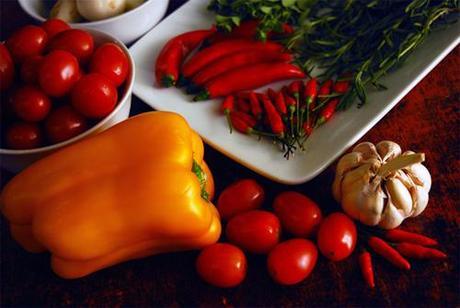 Food writers, culinary bloggers, and aspiring restaurant critics will join travel writers and photographers at the 20th Annual Book Passage Travel & Food Writing & Photography Conference in Corte Madera, California
August 11-14, 2011
.
Study Food Writing, Travel Writing, and Photography in one of the premiere culinary and travel capitals of the world—the San Francisco Bay Area!
It's no secret that the Bay Area leads the nation in the food movement. From slow food to food trucks and internationally-acclaimed restaurants to local farmers markets, the San Francisco Bay is at the vanguard of all things food. Culinary visionaries have sought out the Bay Area, with its abundant resources from sustainable farms to the lush vineyards of the Napa Valley, for decades. Local mavericks like Alice Waters and
Joyce Goldstein
paved the way for a powerful food revolution, that today includes world-renowned chefs, culinary intellectuals, and famed food bloggers from
Michael Mina
to
Michael Pollan
and
Jeremy Fox
to
Amy Sherman
.
Yet, the Bay Area food movement retains a close-knit and homegrown spirit. Both friendships and tastebuds are nurtured through the love of food and place. It's a zeitgeist that inspires rich and lasting experiences both at home and abroad. Utilizing the abundant resources of the Bay Area, culinary journalists, food photographers, and bloggers, glean what they learn from the Bay Area and take their pursuits to new heights, whether they're in their own backyards or on the other side of the gobe.
If you're an aspiring cookbook writer or a seasoned journalist, an
urban gardener
,
organic farmer
, beekeeper,
winegrower
,
vegan blogger
, or an Elite Yelp reviewer with a sweet tooth
—
or you just want to travel the globe, eat amazing food, and tell the world about it
—
the Book Passage Travel & Food Writing & Photography Conference is for you!
Bay Area food & wine journalist, and conference faculty member, Kaye Cloutman of the blog
Clout&About.com
writes:
Food is such an important aspect of traveling. It is only when you taste the native cuisine that you can fully experience and be immersed in a foreign culture. I look back to my first California food adventure two years ago when I was Associate Editor of San Francisco Book Review. I worked with a lot of publishers doing extensive features of their local authors but after my culinary writing skills were honed by attending the cooking classes with authors Joanne Weir (click here for story) and Georgeanne Brennan (click here for story), I never looked back. The knowledge I gained prompted me to take on more challenges and sent me in a new direction. Both of these excellent mentors will be conducting workshops at this year's Book Passage Travel & Food Writing & Photography Conference. Joanne in particular will be doing a pre-conference class on August 10, 9am-5pm which begins at Book Passage Corte Madera and moves by ferry to the Ferry Building in San Francisco. The group will sip the creamy, rich hot chocolate at Boulette's Larder, sample the best cheeses at Cowgirl Creamery, and enjoy a delicious Mexican lunch at Mijita. Participants will finish up the tour with a wine tasting before heading back to Book Passage where they'll reflect together about the day through writing and conversation (Click here to purchase tickets). Georgeanne on the other hand will be giving a workshop about The Role of Food, Place & Memory in Creating Narrative on August 12, 9am-12 noon at Book Passage Corte Madera Meeting Room.
Read the complete article on Clout&About
(photo courtesy of Clout&About.com & Lulu Del Rosario)
An evolving conference for an evolving marketplace
—
that's the way we see this year's Travel & Food Writing & Photography Conference.
Along with traditional classes on magazine and newspaper writing, we've added and refined programs on a host of trending topics including vblogging (aka video blogging), self publishing, and photography for the web.
New and notable this year are classes on "Travel Writing & Blogging in the Digital Age," "Developing a Website (for Writers & Photographers)," and when success hits, "Zero to Sixty: The Elements of Exponential Blog Growth." Food writing
—
the hottest trend in publishing (both print and digital) plays an integral part in this year's event. The 2011 faculty will include the following culinary professionals:
Georgeanne Brennan
Georgeanne Brennan is an award-winning cookbook author & journalist, with more than 30 cookbooks translated into a dozen languages to her credit, as well as the food memoir, A Pig in Provence. She has taught classes at BP,  UC Berkeley and UC Davis Extension, and at her "Writer's Retreat in Provence.
 
Kaye Cloutman
U.S. correspondent for Travelife Magazine and Editor of the Bay Area Lifestyle blog Clout&About.com.
 
Robin Donovan & Juliana Gallin
Robin Donovan is the author of Campfire Cuisine: Gourmet Recipes for the Great Outdoors and coauthor of The New York Times bestseller Dr. Gott's No Flour, No Sugar Diet. Juliana Gallin works as a graphic designer and produces several popular speakers' series in San Francisco.
 
Dianne Jacob
Author of Will Write for Food: The Complete Guide to Writing Cookbooks, Blogs, Reviews, Memoir, and More.

Andrea Johnson
Photojournalist for the wine and spirits, food, and travel industries. Her work is found in Wine Spectator, Wall Street Journal, and Los Angeles Times. She is the photographer for Passion for Pinot.

Heidi Krahling
Owner and Chef of Insalata's Restaurant in San Anselmo. Author of the beautiful cookbook Insalata's Mediterranean Table.

Shelley Lindgren
Co-author of A16: Food+Wine. Wine Director of the San Francisco restaurants A16 and SPQR. She also teaches wine classes.

Lulu Del Rosario
Photojournalist at Fototeqnika.com and Bay Area Lifestyle blog Clout&About.com, and food aficionado.

Cheryl Sternman Rule
Widely published freelance food writer, recipe developer, blogger, and pending cookbook author.

Amy Sherman
San Francisco-based cookbook author. She writes the award-winning blog Cooking With Amy.

Joanne Weir
Award-winning food writer and author of Wine Country Cooking and From Tapas to Meze.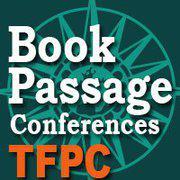 These outstanding culinary pros will be joined by acclaimed travel writers and photographers, including
Tim Cahill
,
Phil Cousineau
,
Don George
,
Robert Holmes
, and actor-travel writer Andrew McCarthy.
Join us at Book Passage in Corte Madera, California August 11-14, 2011. Network with acclaimed food and travel writers and photographers from the Bay Area and from around the world. Start a new writing or photography career this summer, or take your already-established career to new places at the 20th Annual Travel & Food Writing & Photography Conference!
Visit the Conference Homepage | Register for the Conference | Facebook | Twitter