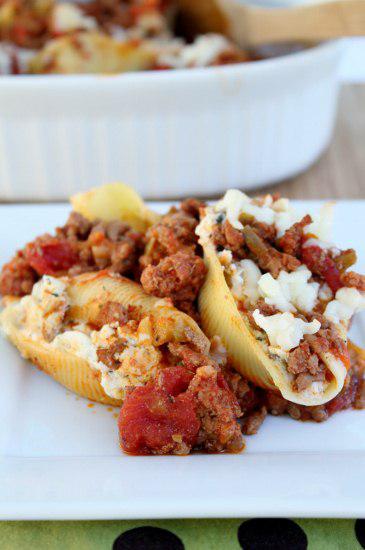 It is sometimes hard to condense recipe titles.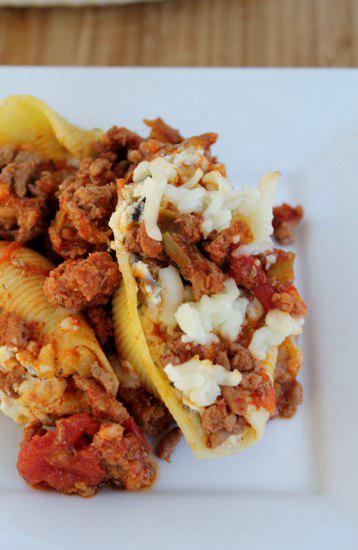 I want to include as many ingredients into the title as possible. I'll work on condensing them.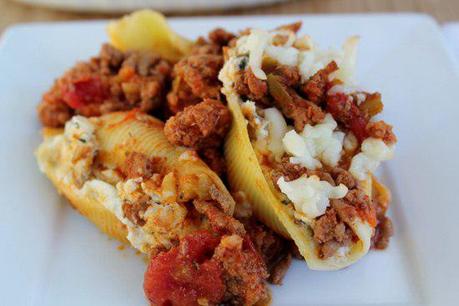 Moving on. Check these shells out. The roasted garlic and mushroom combination with ricotta cheese is really tasty. Then you add the smoky and spicy tomato sauce – you now have a complete meal. Maybe next time I'll make a green salad to go along with it?!?!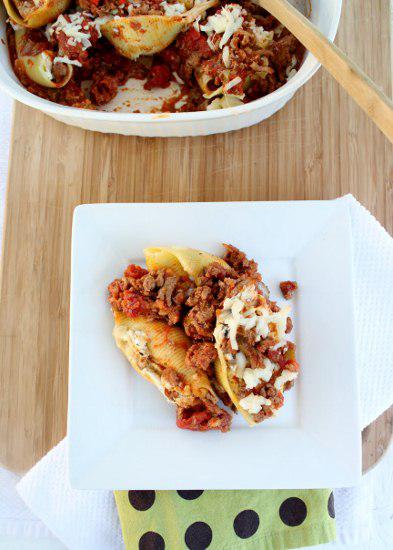 These freeze really well too. If I have time, I make two baking dishes. Freeze one and eat one.
Roasted Garlic and Mushroom Shells with Smoked Spiced Turkey Tomato Sauce
Ingredients:
1 box of large pasta shells
6 garlic cloves, roasted and mince
1 8 oz. container sliced mushrooms
Kosher Salt
freshly ground black pepper
2 cups Ricotta cheese
1 1/2 cups grated mozzarella cheese, divided
1 egg
1 teaspoon dried oregano
2 tablespoons chopped fresh basil or dried basil (reduce amount if dried)
1 1/2 quarts Smoked Spiced Turkey Tomato Sauce
Method:
1. Cook pasta shells according to package directions – cook about 1-2 minutes less – since the shells will cook more in the oven. Strain and let cool in sink. Adding a drizzle of olive oil on the top of them, helps prevent them from sticking together.
2. Saute sliced mushrooms in a little bit of olive oil, salt and pepper, until browned and somewhat soft – only 4 minutes on medium high. Let cool.
3. Combine garlic, mushrooms and remaining ingredients into a bowl (only 1 cup of mozzarella). Stir to combine. Add more salt and pepper to taste.
4. Once pasta shells are cooked and are cool enough to handle, spoon in about 1 1/2 tablespoons or more of cheese filling into each shell. Place in a baking dish, that is covered with a layer of tomato sauce. Fill baking dish completely up – top with more sauce and remaining 1/2 cup of mozzarella cheese.
5. Bake in a preheated oven at 400 degrees until sauce is bubbling and cheese is melted and begins to brown. Serve hot.
**to roast garlic cloves…cut the ends off, drizzle a little olive oil on top, wrap in foil and roast in a hot oven until they are soft. Push them out of their skins and mince.