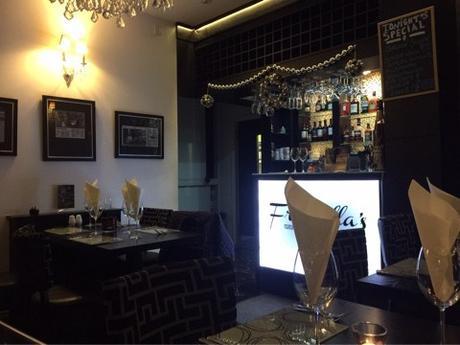 Frosoulla's, interior
From kitsch to sparkly but still homely with the best roast potatoes in Glasgow (perhaps?!)
The Greek Golden Kebab was a Southside institution: the first Greek restaurant in Scotland in 1972, its interior was cramped but magical with plastic grapes hanging from the walls and that feeling of being in your granny's house with great home-style cooking and portions to match (the meat was always so tender mmm). This all changed a couple of years ago when the daughter of the original owners took over and moved the restaurant across the road to bigger premises, bringing a more modern style with it. We'd heard initially that things weren't quite as good, that the place had lost not just its charm but that the food had suffered as well. Thankfully, based on a couple of visits in 2015 we're happy to say that Frosoulla's still provides some of the best food and portions in Glasgow only within a slick, sparkly restaurant instead of the kitsch taverna of old.
On our most recent visit we received a friendly welcome from the waitress, and settled down to drool over the menu.  Mrs Foodie had already chosen her dessert after seeing an image on Frosoulla's Facebook page, so the hard decision was to pick a starter and main. The Menu for Frosoulla's can be found here.
There were four of us so we had a few soft drinks and the house red at £14.95 a bottle which was surprisingly good value for the price.
Starters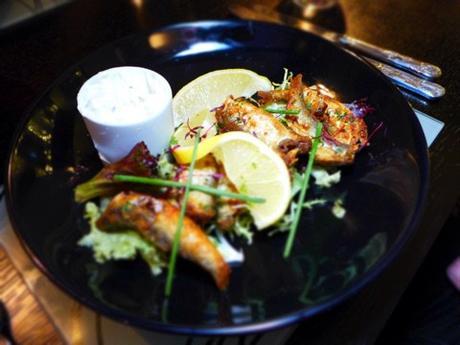 Salt & Pepper Whitebait (£4.95), Frosoulla's
Salt and Pepper whitebait. Dinky fish, fried with a light coating of seasoned flour. Crispy with a tart and creamy tartare sauce.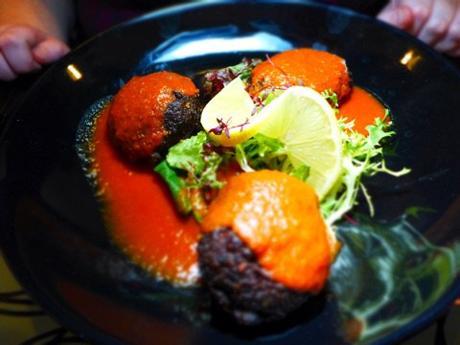 Keftedes (£4.95), Frosoullas.
Herby and crispy meatballs with a smooth interior covered in a thick tomato sauce.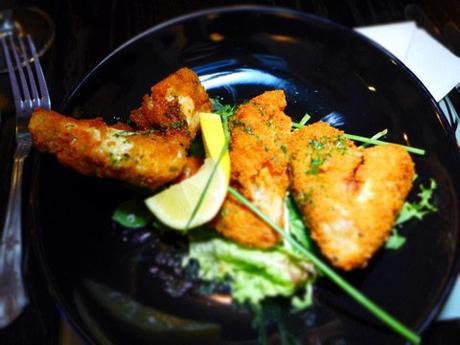 Chicken wings, Frosoulla's
Crispy chicken wings, moist and tender chicken covered in breadcrumbs.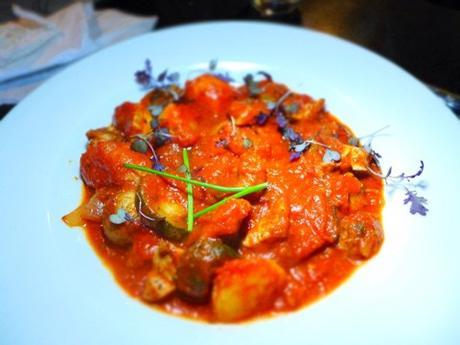 Chicken Yachni (£11.85), Frosoulla's
Homely slow-cooked chicken with vegetables, and plenty of it!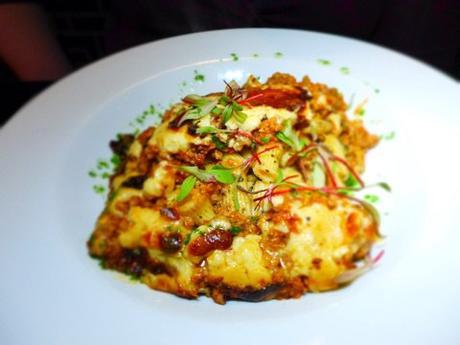 Pasticchio (£11.75), Frosoulla's
Cypriot "oven macaroni" version of the classic baked pasta dish, like lasagna but made with rigatoni, lots of lamb, herbs and a creamy béchamel sauce. Hearty and delicious.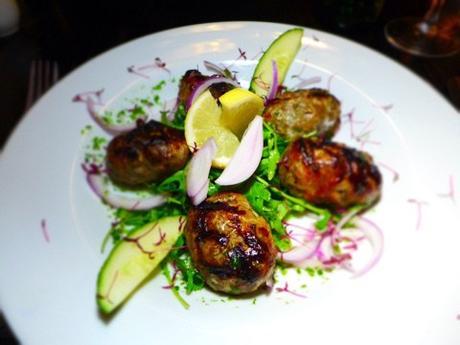 Sheftalia (£11.95), Frosoulla's
Spiced pork sausage/meatballs made with cumin and fennel and full of flavor.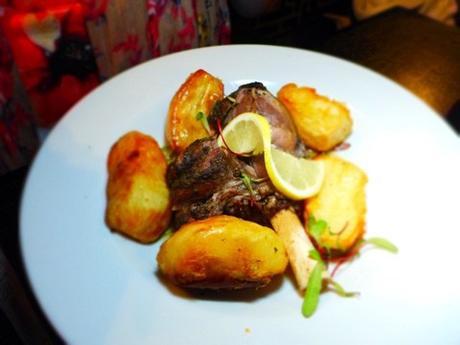 Kleftiko (£15.95), Frosoulla's
Slow-cooked tender herby lamb with the most amazing tatties in Glasgow! Apparently this dish has been made the same way for 45 years!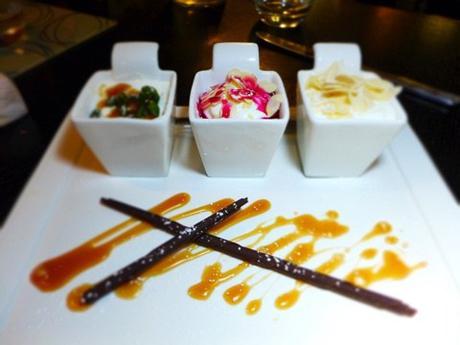 trio of Greek yoghurt (£4.85), Frosoulla's
A selection of thick creamy yogurts with toppings of raspberry coulis & toasted almonds; amaretto liqueur & sliced almonds and honey and pistachio.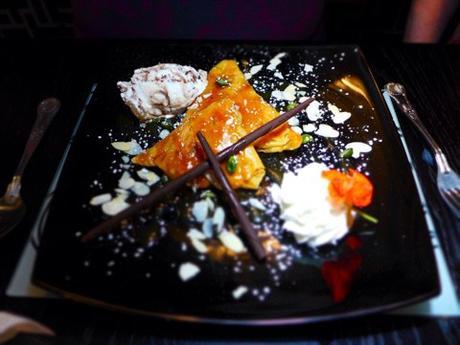 Paklava (£4.20), Frosoulla's
Called Paklava and not Baklava on the menu, this is still the classic crisp filo pastry drizzled with honey and served with cream, ice-cream and plenty of almonds and pistachios.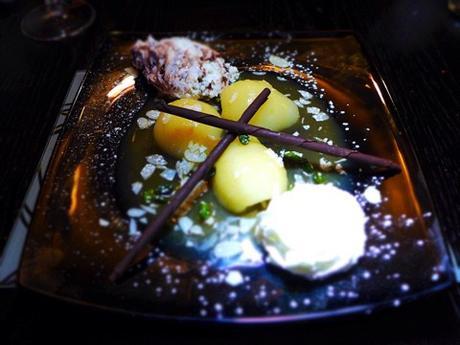 Poached Pears (£5.20), Frosoulla's
Poached pear can be one of the simplest yet most enjoyable desserts around and these were beautiful. Served with ice-cream and crushed pistachios.
Finishing off with a couple of teas our bill came to £105.45 which for 4 people and enough food for each of us to take home a doggy bag is pretty good going and as such we are voting Frosoulla's our best meal in Glasgow 2015! Service was friendly, non-obtrusive and helpful. They stock Greek lager and Greek wine should you want some. The toilet is just a single cubicle which doubles as a storage area so it's basic but clean. We traveled by taxi, not sure about parking outside but the number 4 bus goes along Sinclair Drive and Mount Florida train station is a 5 – 10 minute walk away.
We are looking forward to returning at some point in 2016!
TL;DR
+ really tasty homely cooking
+ BIG portions
+ great value food
+ good quality of wine for the price too
+ handy for transport
– just a single toilet on the ground floor