We discovered so many new favorite foods at the Village Voice's Choice Streets Fourth Annual Tasting Event. Once again, it was food trucks galore as we descended upon the Intrepid Sea, Air & Space Museum on Pier 86 on Cinco de Mayo. We were determined to beat our poor performance last year and enjoy as many food truck food varieties as we could. It literally was foodie heaven being surrounded by all these food trucks at Choice Streets. Sadly we didn't meet our goal of surpassing last year's count, but this time its because the event was packed, much more than last year, with scores of more people waiting to enter and indulge in this gastronomical feast.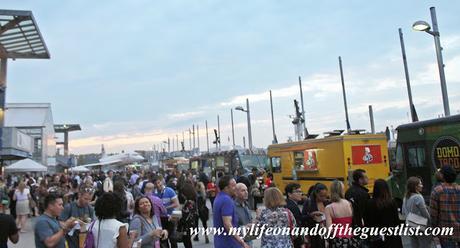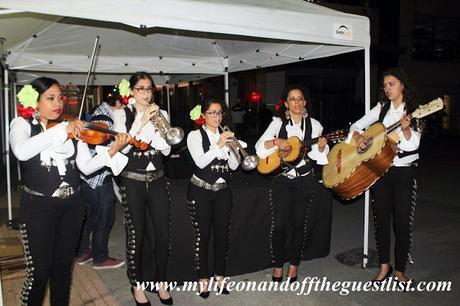 Since the event was held on Cinco de Mayo, attendees were entertained with live music from Mariachi Flor de Toloache (pictured above), New York's first and only all-female mariachi band. Before we began to indulge, we stopped in at the Bruce Cost Ginger Ale booth to arm ourselves with this delicious, and sparking beverage made with fresh whole ginger that's great for digestive comfort and our over indulgence.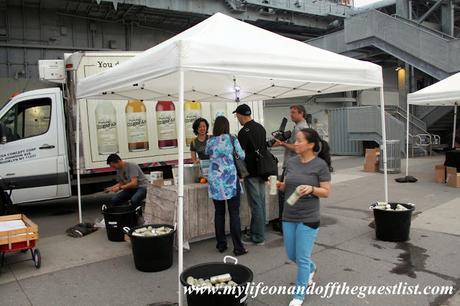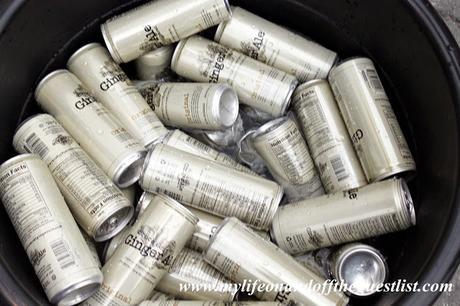 With disposable tray and Bruce Cost ginger ale in our hands, we began our foodie journey. Although they were not food trucks, we had to make a stop at Mofongo NY, who was there on behalf of Puerto Rico Tourism, serving up food so good, they had the longest line for the entire event (we easily waited an hour but it was so worth it), and the Whole Foods, who were sampling delicious Applegate Hotdogs.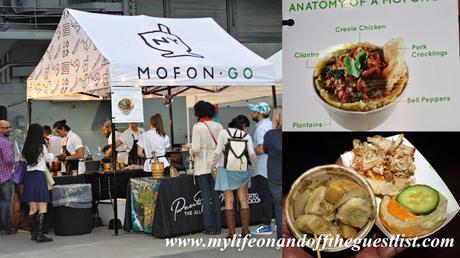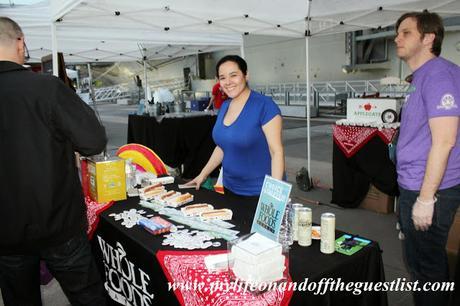 From there we went on to hitting the food trucks. Our first stop was to Korilla BBQ who offered three taco variations -

Spicy Pork tacos, Chicken tacos, and Ribeye Tacos

. We decided to go with the Ribeye Taco, which was so incredibly divine; the stead melted in your mouth and left you wanting more.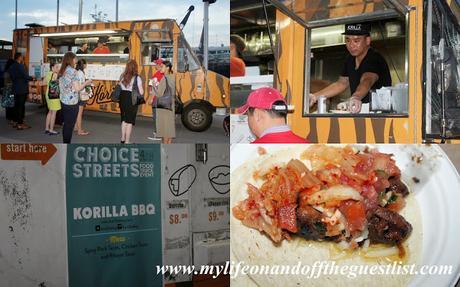 Our next stop was to Sweet Chili and their peppery offering of

Sriracha Fries Topped with Sweet and Spicy Sriracha and Sriracha Aioli.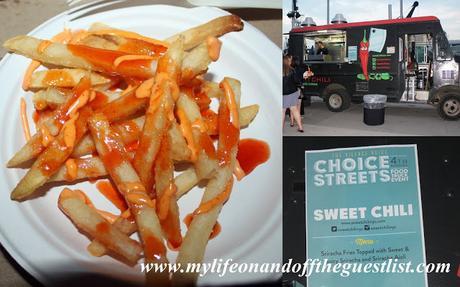 We've never been one for pepper, but the combination of sweet and spicy added some flavorful heat to our already delicious fries. From Sweet Chili, it was on to something a bit more sweet but equally savory. We heard so many great things about SnowDay's Grilled Cheese, we had to make it our next stop.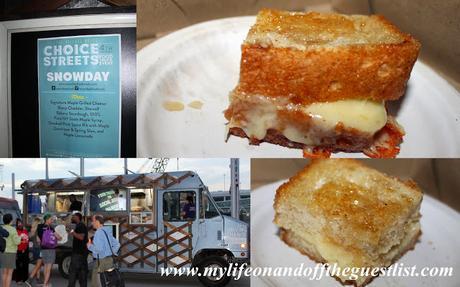 This standout food truck offered their

Signature Maple Grilled Cheese

, which includes

sharp cheddar, Shewolf Bakery sourdough, 100% pure NY State maple syrup, Smoked Pork Spare Rib with Maple Gastrique and Spring Slaw, and Maple Lemonade

. Besides the Mofongo, this was easily our favorite dis of the night. Our next stop was to Big D's Grub Truck, offering the nights' most unique dish,

Bangkok Basil Spicy Pork fried Rice with a Runny Egg on Top

.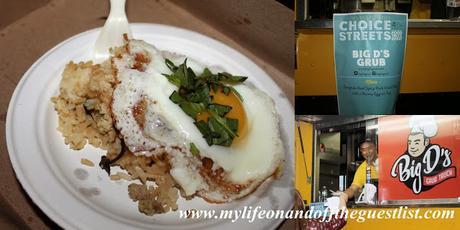 This definitely made our top five favorite food experiences for the night, and if we were able to, we would've gone back for seconds. Of course by this time, we were already starting to feel the seams of our jeans, even with the overwhelming long lines, we were reaching our limit; with room for one for dish, and armed with more Bruce Cost Ginger Ale, we headed over to Domo Taco, and their

5 Spice Braised Pork Served on Toasted Corn Tortilla with Miso Slaw, Pico de Gallo, and Sesame Crema

.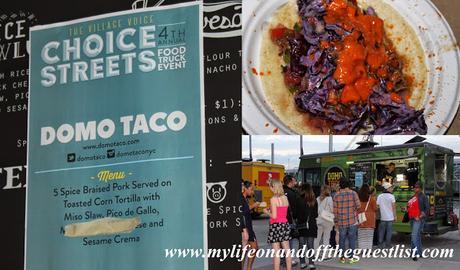 There were several trucks we didn't make it to either because the lines were too long or we had surpassed our limits but they definitely are worth mentioning,t hanks to all the praises they received from other attendees. These amazing trucks include Andy's Italian Ices (offering guilt-less refreshment), Souvlaki Lady, Gorilla Cheese, Pizza Luca (offering Neapolitan pizza from the biggest oven we've ever seen), and Langos Truck, and are pictured below: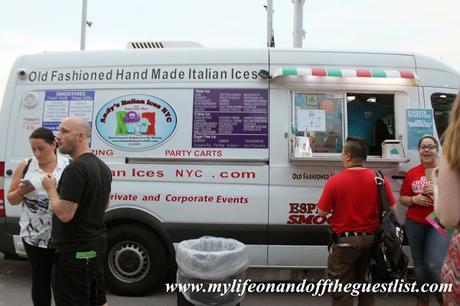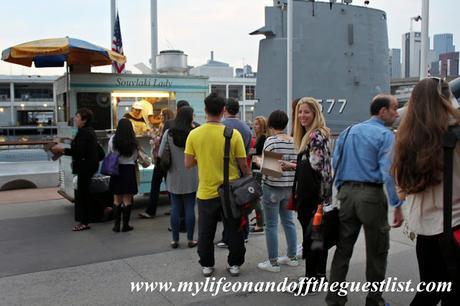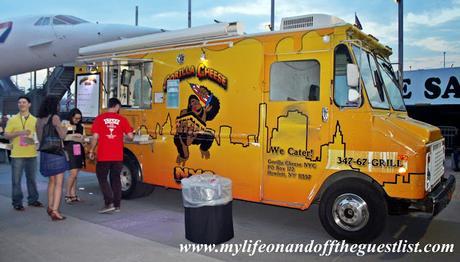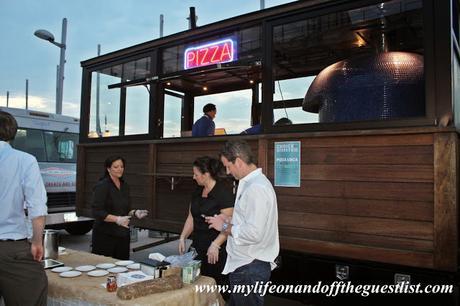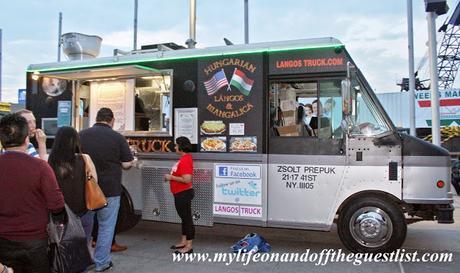 Of course we can't have a hearty meals with a spirit or two to compliment the variety of cuisines. On hand to keep libations flowing were Barefoot Wines, New Amsterdam Vodka, and Rums of Puerto Rico, etc.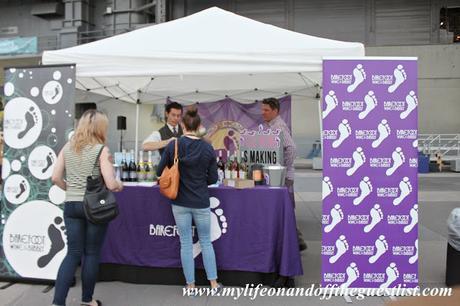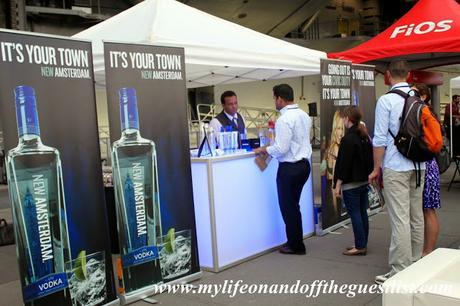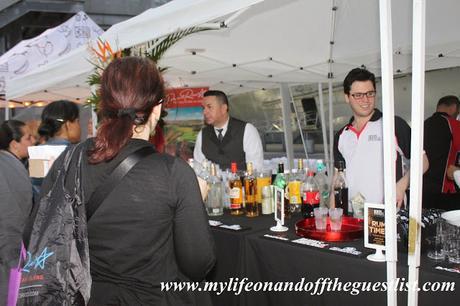 As always we had a great time at the Choice Streets Food Trucks Event, it truly is a food lover's culinary fantasy. Tell us, have you ever been to Choice Streets, are any of these food trucks favorites of yours?