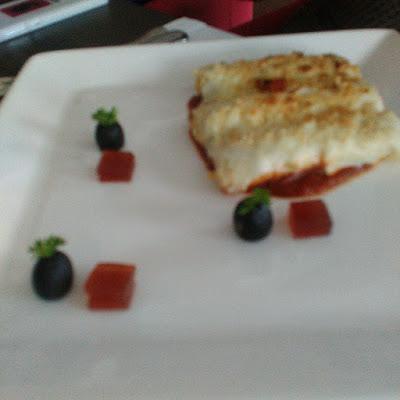 Guava, Corn and Cheese Cannelloni
Lovely place, great ambience, excellent hospitality and sumptuous food with as original taste as possible. I started with Blue Cheese,  White Chocolate and Apple Soup that is really good. If you are resistant to sweet recipes try another Soup as this one you will find sweet due to chocolate and Apple ingredients.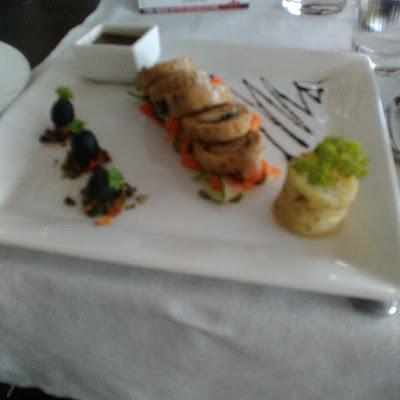 Spinach and Tarragon - Chicken Roulade
In the starters, I had Nut Crumbled River Fish and it was delicious. The beauty is not only on the taste of the preparations, but the presentation gives you a different kind of delight. In the next course, I had Spinach and Tarragon - Chicken Roulade and you will find it yummy. The sweet end to the story is fine with three excellent dishes. Baked Yoghurt,  Citrus Cheese Cake, and, Rose Leaf Compote and Dark Chocolate Truffle.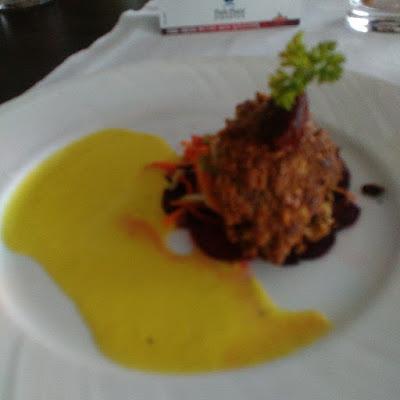 Nut Crumbled River Fish
Overall an excellent, sumptuous and yummy experience.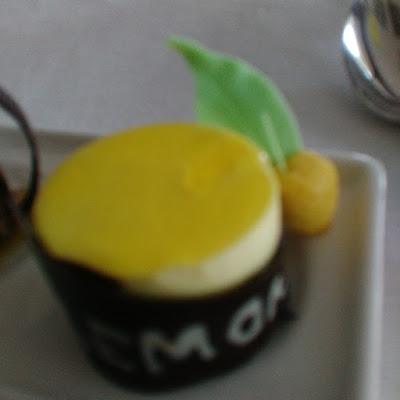 Rose Leaf Compote and Dark Chocolate Truffle