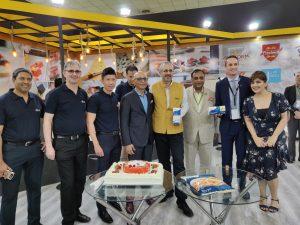 Fonterra is a global dairy nutrition company owned by 10,000 farmers and their families. It has built its dairy expertise on the legacy of the thousands of farmers who've made New Zealand a world leader in dairy. With a can-do attitude and a collaborative spirit, they're a world leading dairy exporter. Fonterra with its Indian Joint Venture Fonterra Future Dairy, seeks to re-define the dairy market in India by fulfilling a promise of healthier, richer and more indulgent dairy products – the promise of Dairy 2.0. With this mission, Fonterra Future Dairy has launched its consumer brand Dreamery in 03 categories – Toned Milk, Milkshakes & Dahi with more categories to come in future, all made with locally sourced milk. And now it want to enter the significantly large foodservices market in India. Anchor Food Professionals is the foodservice brand of Fonterra worldwide, dedicated to innovating world class dairy products, made using milk from pasture-fed cows on the clean, green fields of New Zealand. Their products are specially designed to meet their customers' unique needs, and to perform in the world's busiest foodservice kitchens. They're dedicated to providing their customers with premium products and business expertise, to help give them an edge in the highly competitive food service industry.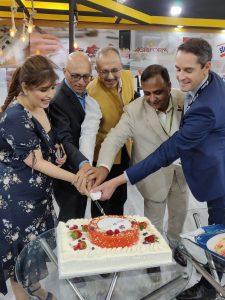 With 130 years of dairy expertise behind them, Anchor Food Professionals understand the importance of dairy in India's growing food service sector and the role that it can play in delivering great taste, texture & appearance to their customer's signature dishes. They have helped chefs around the world create new menu items that are at the forefront of trends in the food and beverage industry. In China, they have powered the popular demand for tea macchiato – tea topped with a mix of cream and cream. Anchor Food Professionals has supplied ingredients to create the equivalent of over 400 million tea macchiatos since 2018. Their mozzarella cheese also tops more than half of the pizzas sold in China.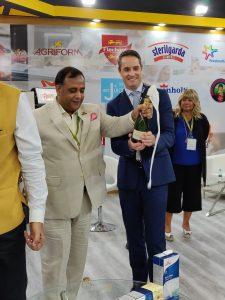 Fonterra now produces enough mozzarella cheese top more than half a billion pizzas a year around the globe. In India's fast-moving food service sector, there's huge potential for Anchor Food Professionals to support restaurants, bakeries, pizzerias and coffee shops with high quality, functional ingredients that not only increase efficiency and productivity for chefs, but create dishes that customers will love. They have launched four products with diverse applications in the kitchen. Extra Stretch Mozzarella Cheese, Extra Whip Whipping Cream, Traditional Style Cream Cheese and Laminated Butter Sheets all bring the promise of uncompromising food safety, world-class quality and their products' Trusted Goodness to India. Anchor Extra Whip Whipping Cream has been developed as a cream that won't over-whip, holds its shape and boasts a shelf life of up to 9 months. It requires no reduction, saving valuable time and money in the kitchen to give chefs up to 25% more whipped cream volume.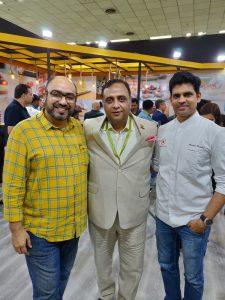 Laminated Butter Sheets are made with pasteurized cream from New Zealand, designed with ease of use and flexibility in mind. With a higher melting point than standard butter, kitchens can spend less time prepping butter and speed up production. Extra Stretch Mozzarella Cheese is individually quick frozen to maintain taste and freshness, and boasts extra stretch that makes it perfect for pizzas – just like the ones we served today. Finally, Traditional Style Cream Cheese has been created to perform in hot and cold recipes making it ideal for bakery applications. The product is hot packed for extended shelf life. Anchor Food Professionals products will be imported from New Zealand by Fonterra Future Dairy and distributed by Epicure Frozen Foods & Beverages.