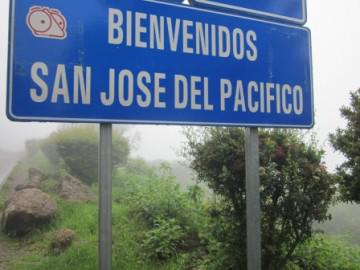 Where the adventure starts in Southwestern Mexico's State of Oaxaca
Long gone are the days in which Beat writer Jack Kerouac rumbled through Mexico in his search of God and self-consciousness. A lot of things have changed on both sides of the border since Kerouac's journeys over five decades ago. A new has century arrived bringing along a different but not necessarily better world, overwhelmed with immediacy, technology, democracy and plenty of wars.
The good news is that despite all of the changes to Mexican society, there is still a place that makes us feel right back in those golden years of pleasant debauchery. It is an enchanted place named Oaxaca that lies hidden somewhere south of the border, amidst misty mountains and ancient valleys. A place that, as Kerouac would put it is definitely worth the "trip."
Located on the Southwestern tip of Mexico, Oaxaca might be one of the poorest and less developed states of the Latin American nation but it is undoubtedly one of the prettiest and least discovered by the crowds of foreigners who flood in to beach resorts such as Cancun or Los Cabos. And, crucially, Oaxaca, with a rich and lively indigenous population and culture, has not been touched by the recent wave of drug crime related shootings that has rocked many of Mexico's northern States,
"I feel like crying, I feel like dying. Oh, sunny land I sigh for you…" go the lyrics of a very well know Oaxacan folkloric tune known as Mixtec song (one of the dozens of indigenous peoples still living in the State). "To be honest every time I hear the song I feel exactly as if I had composed it. I could not express better how I feel about this gorgeous land" said Juan Cardenal, a 60 year-old native entrepreneur who manages one of the many contemporary art galleries in the city of Oaxaca; a city that has over the last decade and a half transformed itself in the Mexican underground mecca for aspiring artists, designers and creators. Both the song and Juan are spot on: There is something about Oaxaca that conquers the senses and captures the spirit of each visitor.
What lies in between the Baroque temples of Oaxaca City and the turquoise waters of the Oaxacan coast deserves special attention since it is precisely where the true "trip" in the Kerouac tradition to this idyllic part of Mexico might start. Atop the peaks of the Sierra Madre which cuts through the heart of Oaxaca splitting the State between the central valleys and the Pacific Ocean, there is a small and generally overlooked town perched amongst pine trees and almost always covered by a deep and dense fog that goes by the archetypically Mexican name of San José del Pacífico. With not more than 150 inhabitants San Pancho, as it is affectionately referred to by locals and savvy visitors alike, has got the best the Sierra has to offer; terrific hikes, stunning nature and "magic" mushrooms.
"Our relationship with mushrooms is as old as our people" explains María E., a traditional shaman from San José, who like most people in the town has a very close relationship with the hallucinogenic fungus. "For centuries we have been aware of the mushrooms' medicinal powers; that is why we are very respectful of them and turn to their healing ability only after a thorough spiritual preparation. Our souls have to be clean and purified before beginning any trip," revealed the 40 year-old woman. According to strict local customs, it is only those who can really see into the human soul that should have the privilege of consuming mushrooms in order to heal society's ills. But that doesn't stop locals making sure curious visitors don't sample the mushroom experience. "Oh, yes, we care for them too," admitted a somewhat reticent shaman after being asked about the steady stream of backpackers and hippies who make the trip to the town. "All of us can use some natural medicine every now and then, you know" concluded María.
And María might just be right. In such an erratic and unpredictable world a little adventure to bring our souls and minds back to where "it all started", does not sound as crazy as one might think. Right Mr. Kerouac?