Netflix has opted against renewing its $170 million deal with the cable network Epix, and that's a tall glass of suck for anyone who's had The Wolf of Wall Street in their queu but has yet to find the time to watch it. Additional big name movies set to leave the streaming service at the end of September include the latest installments in The Hunger Games and Transformers franchises as well as Star Trek: Into Darkness and World War Z, among many other Paramount, MGM and Lionsgate titles. Variety reports the overall number of movies is in the thousands.  If you can't get around to watching any of them before they leave Netflix, oh well, they'll all immediately switch over to Hulu, which scooped up the contract quite literally mere hours after Netflix passed. Plus, Amazon Prime has an existing deal with Epix meaning the movies Netflix is cutting loose are already and will continue to be available through Amazon.
Still, this swing of notable big movies from Netflix to Hulu has many reconsidering their streaming options, or, if not reconsidering, at least openly mourning the apparent slow death of what Netflix once was. Netflix used to be like having a Blockbuster Video store which you could access with extreme ease and watch whatever you wanted whenever you wanted, almost overwhelmed with the staggering number of movie options. Now, Netflix wants to be HBO, pouring more and more of its resources into creating original programming.
As TV show creator/writer Kyle Killen observed at the ATX Festival two years ago, "When HBO started making its own series they very quickly discovered that people cited the series as the #1 reason that they were paying for their subscription.  In fact, subscriptions would get canceled right after certain shows ended, and they would rise back up when those shows came back.  That makes sense because you can get old movies a lot of different ways, but you can only get The Sopranos from HBO.  So, original series helped HBO both expand its subscriber-base and charge more for their channel."
That's the pattern Netflix, the birthplace of House of Cards and Orange is the New Black, is trying to emulate. The company's press release announcing its decision to part ways with Epix repeatedly emphasized just how much original content is on the way. We're still less than a week removed from the premiere of the new Netflix series Narcos, and in the coming months we can look forward to new Netflix original movies from Adam Sandler (Ridiculous 6), Cary Fukunaga (the war drama Beasts of No Nation), and Sofia Coppola (A Very Murray Christmas, starring Bill Murray).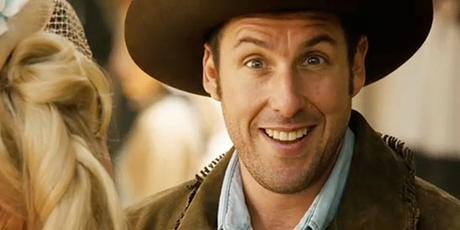 You cost us our Epix movies, Sandler!
However, while Netflix endeavors to be more like HBO that doesn't necessarily mean non-Netflix-created movies will continue disappearing from the service at any higher rate than usual, beyond the Epix exodus of course. After all, even with all of its original films, shows and documentaries, HBO still forks out a ton for the pay cable rights to big movies, premiering notable titles like Dumb and Dumber To, The Theory of Everything, Birdman, The Hobbit: Battle of the Five Armies, The Maze Runner and Gone Girl in the past month. If Netflix truly wants to be the next HBO, that type of thing will still factor into its startegy, and the decision to lose Epix was likely influenced by just how many major, major movies are coming to Netflix next year.
It's actually from a deal most of us had probably forgotten about. Thankfully, Vox's Caroline Framke remembered:
In 2012, Netflix made a deal with Disney that guaranteed streaming rights for all new releases once they left theaters and the Disney back catalog, starting in 2016.
Do you remember that now? That's when Netflix suddenly added multiple titles from Disney's back catalog, and then added even more a year after that, although I'd understand if you've still declined the chance to stream the likes of The Hunchback of Notre Dame II. Of course, I mock now, but as someone who has sat with a three-year-old who demanded to watch something from Disney on Netflix the presence of any titles, theatrically-released classics and direct-to-video sequels alike, has been incredibly helpful.
That Disney-Netflix pact is about to get a lot sweeter because the second part is finally going to kick in next year. All new Disney theatrical release in 2016 and beyond will end up on Netflix, following the same release window in which movies come to pay-television channels. That means Netflix will soon become the exclusive subscription service home of every new Marvel, Pixar, Disney Animation Studios and LucasFilms movie.  Suck it, HBO, Showtime, Starz, Epix, Amazon Prime and Hulu!  Sure, we're still months away from that happening, but we're a lot closer than we used to be.
Does that at least kind of lessen the blow of Netflix's forthcoming Epix-ageddon?
Source: Vox