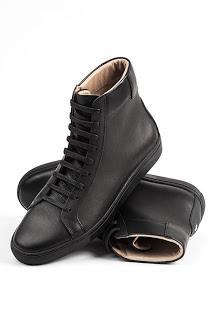 TCG Footwear Logan Hi-Top Sneaker
Believe it or not but Spring is this week. While some of the country never leaves the balmy comfortable weather of that season, my northeast readers are probably hoping that the Spring weather will fly in relatively quickly. So with the Winter chill still in your bones but Spring on the brain I offer up the Logan Hi-Top Sneaker from TCG Footwear. It gives you the height of a boot with the comfort of a sneaker with the slim talk shaft, supple black leather upper, smooth pigskin-lined cushioned foam insole and dyed Vachetta leather heel tap. This is a clean shoe to take from day to night, dress up with trim tapered trousers or down with crunchy narrow ankle-grazing denim. Available now at TCGFootwear.com.
Category: Hi-Tops, Leather High Top Sneakers, Men's Shoes, Men's Sneakers, Mens, Mens Footwear, Mens Spring/Summer 2017, Mens Style, TCG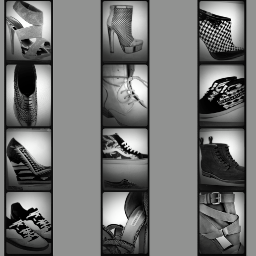 About SHOEOGRAPHY.COM:
Shoeography.com is a daily footwear blog highlighting what's new and what's hot in mens shoes, and women's fashion shoes!