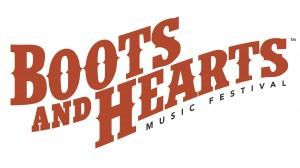 Boots and Hearts
Big morning for Boots and Hearts fans.  The rumor mill started churning big time early this morning.  Major lineup news, a new date and a new venue!
First it was leaked that Brian Kelley and Tyler Hubbard of Florida Georgia Line would be coming to Boots and Hearts in 2015, we've now been able to confirm this news.

ORO-MEDONTE
Another rumor came to light that a major change in venue was coming for Boots and Hearts along with their new dates (August 6-9, 2015).  Although we are still expecting official confirmation from the Boots and Hearts team our sources have told us that the new venue will likely be north of Barrie, Ontario in the Township of Oro-Medonte.  Oro-Medonte is the home to the original CMT Fest in 2011 and we believe that Republic Live has recently purchased property in that area.
That's all we have for now but stay tuned for plenty of updates in the coming week or two by the looks of things!