Joel Dixon Smith
CNN
A Florida deputy was shot from behind and killed after serving a domestic violence injunction Tuesday morning, the Okaloosa County Sheriff's Office said.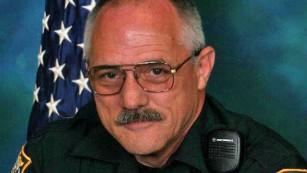 Deputy Bill Myers, 64, was working in Shalimar when he was struck by multiple bullets, including in his head and back.
The suspect, Joel Dixon Smith, was later killed in a hotel shootout with a tactical team, officials said.
Myers had served the papers, which prohibited Smith from having contact with his spouse, at the office of the suspect's lawyer and had talked to the suspect about surrendering his firearms, the sheriff said.