I just returned from a visit to coastal Maine where I enjoyed being closer to nature than I usually am in my suburban life. No wonder then, that I was immediately drawn to the intricate paper sculptures of natural objects that are created by artist Kate Kato when I spotted them on Instagram. A lengthy visit to her beautiful website, Kasasagi, left me even more enamored with her work.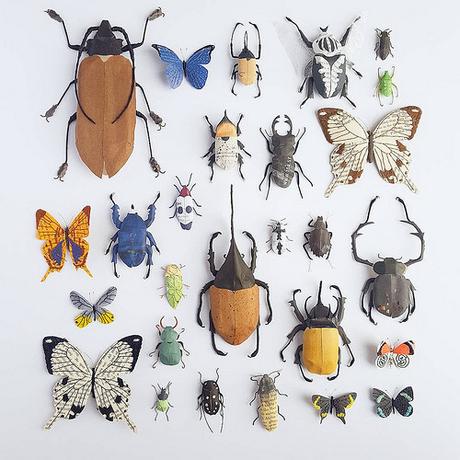 Kate earned a degree in Graphic Design with a focus on book making and print from
the University of the West of England in 2006.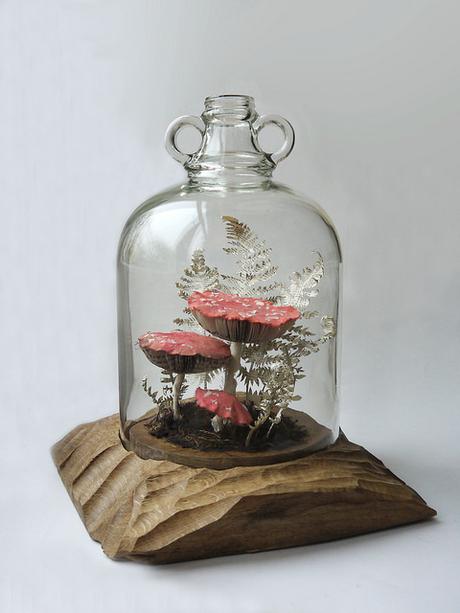 She worked as a photographer and graphic designer upon graduation, but a move to the Welsh borders nearly a decade later inspired Kate to focus on 3D work by artistically replicating the plants and small creatures in her new surroundings.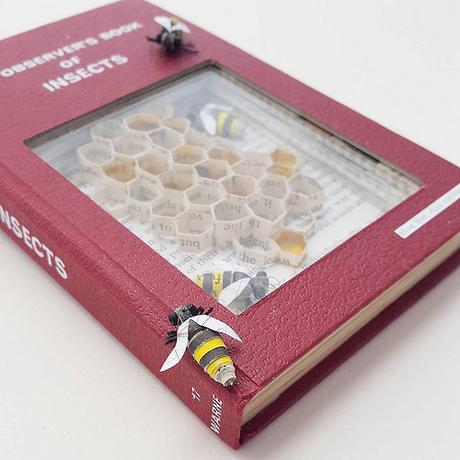 Kate often carries home natural finds from countryside walks that she documents by first creating sketches and then painstakingly translates into tactile models. She says she likes her creations "to look real and not real at the same time inviting the viewer to consider details they may normally overlook and stimulate curiosity for the made item and the real thing."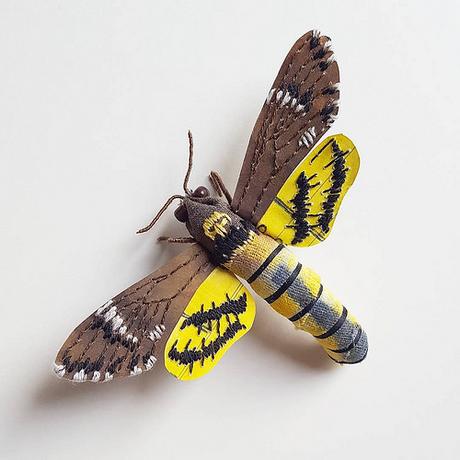 Moths, butterflies, mushrooms, beetles, wildflowers, and feathers... all are fair game on Kate's work table. She mentions developing newfound respect for birds while building this nest. The speckled egg shell is paper maché.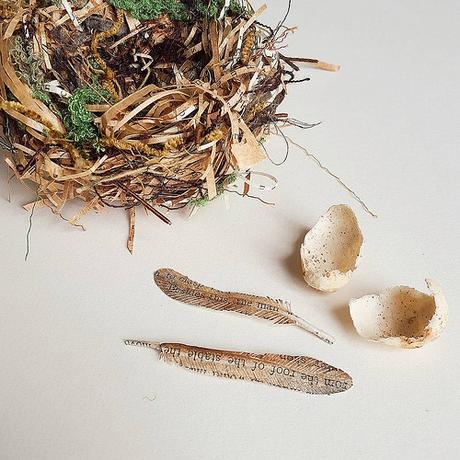 Kate upcycles papers along with bits of fabric, wire, thread, and leather to create highly detailed creatures, some with a hint of whimsy due to various finishing techniques.
While fashioned these life-size sculptures, Kate employs techniques such as carving, stitching, and wire wrapping, and then paints the papers with watercolors for a sense of realism.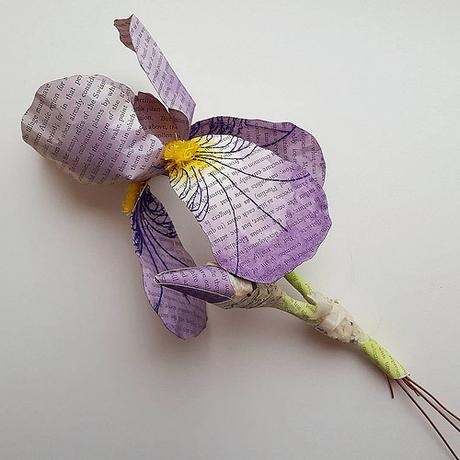 Even as a child, Kate would collect tiny natural elements in tins and boxes. Visits to museums where she observed the ways collections were displayed led to a love of arranging her creations in special containers. Botanical illustrations have long fascinated her.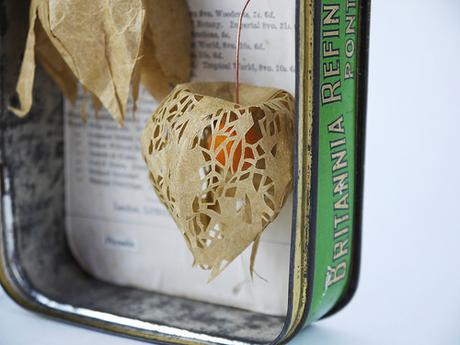 Kate's work is currently on display in Hebden Bridge, Herefordshire, and London through October... see her Exhibitions page for details.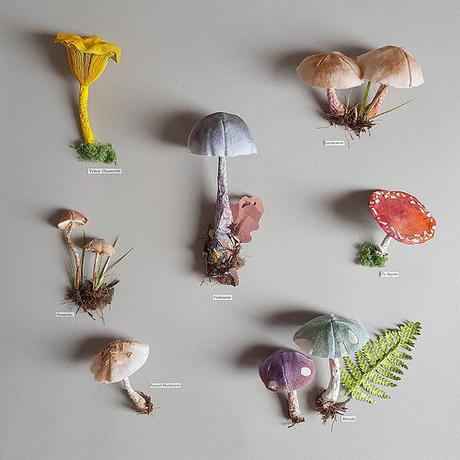 This limited edition print featuring paper sculpture fern fronds and wildflowers is an especially popular item in her
Etsy shop, Kasasagi.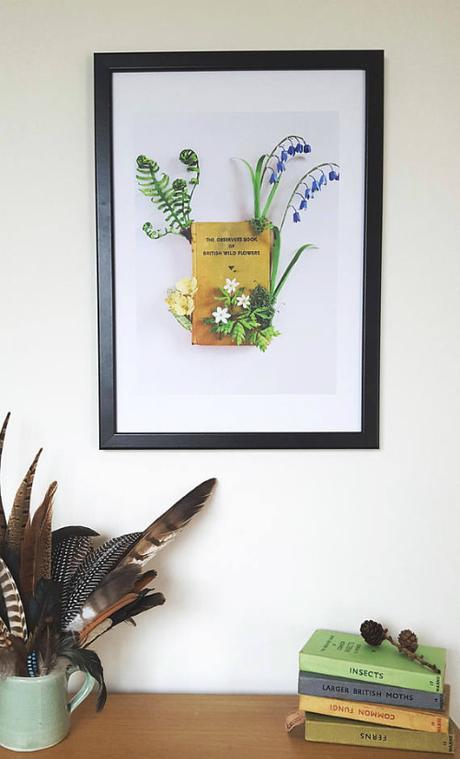 She is on Instagram and Facebook.