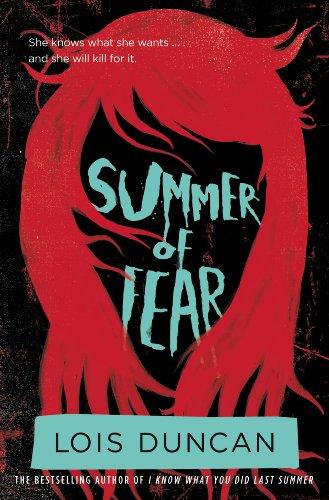 From the moment Rachel's family takes in her orphaned cousin Julia, strange things start to happen. Rachel grows suspicious, but soon finds herself alienated from her own life. Julia seems to have enchanted everyone to turn against her, leaving Rachel on her own to try and prove that Julia is a witch. One thing about Julia is certain-she is not who she says she is, and Rachel's family is in grave danger.
READ AN EXCERPT:
MY REVIEW: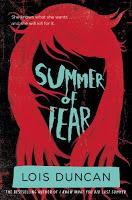 Summer of Fear by Lois Duncan
My rating: 4 of 5 stars
Summer of fear by Lois Duncan is a 1977 publication.
This story is geared towards a young adult audience, but it still has some excellent chills and thrills, even now, reading it as an adult.
For fans of trivia or pop culture, there was a made for television movie based on this book starring Linda Blair, which aired in 1978. However, I think the original title of the movie was 'A Stranger in the House'. (It now shares the same title as the book and can be found easily on YouTube. Check it out, if for no other reason than to see a very young Fran Drescher)
When Rachel's aunt and uncle were killed in a fiery car crash, their orphaned daughter, Julia, comes to live with them. Soon, this shy, plain girl seems to have charmed every male in her general vicinity, included Rachel's brother, her boyfriend, and even her father.
Rachel begins to suspect Julia may be involved in the occult, but when she tries to convince her family, her warnings fall on deaf ears. Meanwhile, one by one, anyone who threatens Julia will suffer the consequences.
A review for this book popped up on my Goodreads feed the other day and reminded me that I have a copy of this book stuffed somewhere on my own personal version of 'the stacks'. Finding it felt like a chore I wasn't sure I was ready to tackle, but I found it without having to dismantle my bookshelves entirely. It was fun to read this book again, even though the suspense doesn't pack the same punch it did back in the seventies.
However, it is still effective, especially for fans of psychological thrillers. However, I understand this book was reissued at some point with updates and revisions adding current technology into the story. I have not read the newer version, but I'll provide buy links for it, since those are the only one's available. However, the popular opinion, leads me to think you might want to hop on over to Ebay, or check out your local used bookstore for a copy of the original version.
This is a short, nostalgic read, perfect for fans of YA with paranormal and psychological elements.
GRAB A  COPY HERE:

https://www.amazon.com/Summer-Fear-Lois-Duncan-ebook/dp/B00495ZDYA/
https://www.barnesandnoble.com/w/summer-of-fear-lois-duncan/1100197066
ABOUT THE AUTHOR: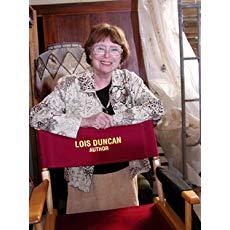 Lois was the author of over 50 books, ranging from children's picture books to poetry to adult non-fiction, but is best known for her young adult suspense novels, which have received Young Readers Awards in 16 states and three foreign countries. In 1992, Lois was awarded the Margaret A. Edwards Award, presented by the School Library Journal and the ALA Young Adult Library Services Association for "a distinguished body of adolescent literature." In 2009, she received the Katharine Drexel Award, awarded by the Catholic Library Association "to recognize an outstanding contribution by an individual to the growth of high school and young adult librarianship and literature." In 2015 she was named a Grand Master by the Mystery Writers of America.