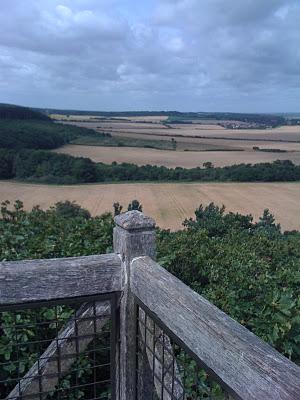 As some of my lovely readers already know, I have been ill this week with a suspected tummy bug. I don't remember feeling this ill or sick since the first trimester of my pregnancy (which I mostly spent in bed feeling rather queasy and turning my bedroom into the center of operations of my freelancing translation work). Ever since LittleT was born there hasn't been time to feel ill, in fact last winter I dragged a chest infection for weeks on end and it took two rather long courses of antibiotics to make it go away for good. Mothers just don't seem to have the time to get into bed for a couple of days to recover in a fast manner.
My husband has been brilliant, from the moment I woke up on Tuesday night feeling rather sick to this morning when he finally went back to work, the last couple of days he worked remotely from home whenever he was needed and looked after LittleT and me.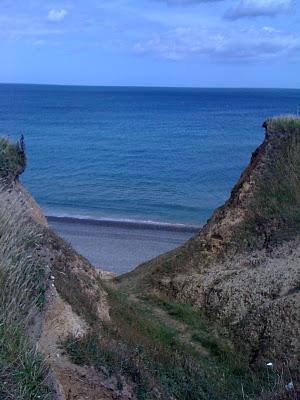 It is Friday today (of the flashback kind) and, although I feel better, I still feel certain queasiness, it has made me wonder just how I managed to spend three months feeling queasy and hardly leaving the house thanks to it! Then I remembered the time just before that that I felt this sick, it was a few weeks after our wedding and honeymoon, Mr Tapas was due to work all week in the coastal town of Sheringham and he decided that, since I hadn't been well and he was staying in a very nice hotel and had a double room booked, I was going with him. So, I took my newly-wed self and my laptop and a strange feeling within me to the Norfolk coastline. Once there I was spotting for a few days, I had heard of implantation bleeding so, given that by then we had been unsuccessfully trying to conceive for over a year, I was hoping that was what it was. My period was late by quite a few days that month, I never took a pregnancy test as we agreed to wait as long as possible but I knew something was different within my body, for example my periods were always 28 days apart, not a single one since age 11 had been late, a few had been early in hot summer months.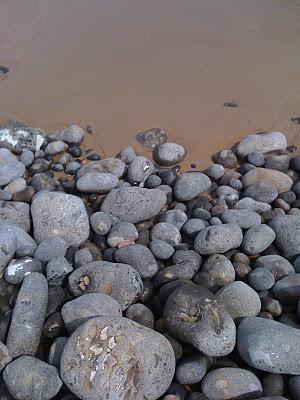 In order to get my mind off these happenings I went for walks while Mr Tapas was at work, these are the photos I took that week.
My period came late, my mother was all too familiar with the concept due to her own history and suggested it might have been an early miscarriage, so I went to the doctor as we had been trying for over a year, I was the age I was and because I wanted to make sure that nothing was wrong. The doctor, a lovely pregnant lady, concluded (in between my sobbing tears) that yes, I had had an early miscarriage and suggested that, whenever we were ready, I should book a double appointment for me and my husband to go and arrange to have tests done, as by then we had been trying unsuccessfully for a while, I had just turned 36 and my husband was a 38 year old smoker with Type II diabetes.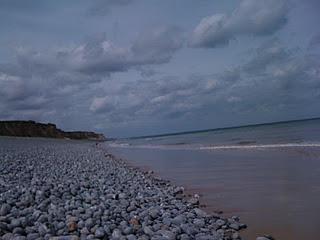 We did go back a few months later, the month that we had set ourselves as a deadline to get ready for those tests. A different lady doctor welcomed us into the room, she had been obviously reading my notes, saw us arrive together and presumed that we were there for the tests to determine possible infertility problems. I very excitedly told her that I had taken a pregnancy test a few days earlier, when my period was 5 days late, and that it was positive!
Whenever I come across these photos now, they remind me of a baby that never was and of the fact that just 3 (long, agonising, disappointing, teary) months later we did have the joy of finding out that we were having the baby that is now LittleT: our smiley, happy little girl.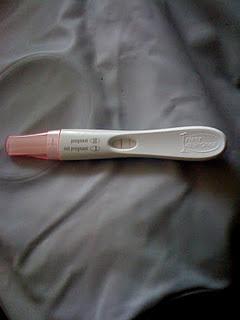 In fact, this time two years ago I was feeling very queasy all the time and living in hope that this baby would stick, that all that sickness really meant exactly what the old wives' tales that were coming my way said: that this baby was holding on tight to its mommy. All that before we even got to see our baby on a monitor and Mr Tapas realised that it really was true!
I have written this post as part of a lovely weekly linky called Flashback Friday ran by Karin at Cafe Bébé, this means that other bloggers, including Karin herself, will have entered their own reminiscing posts, which you can see here.