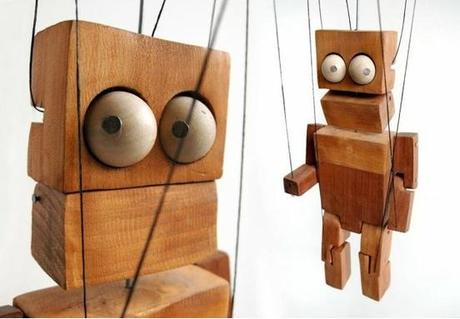 Once again, the rational adults effectively and conscientiously engaged in administration and governance are unfairly maligned by right wing nut propaganda.
The local
Kitsap Sun
from the Puget Sound area of Washington covered it pretty well, but then local media usually does a pretty good job of professional, ethical journalism, unlike the right wing propaganda machine.  A h/t to Steven Gardner; this is exemplary blogging.
I first learned of the controversy from a Facebook thread started by Mason County Republican Party Chairman Travis Couture, who asked, "So can someone please explain to me why the hell we are flying a communist Chinese flag at our capitol? (Rhetorical) We cant have a 'Christmas' tree or a Gadson flag but we can have a communist flag?"




As for the tree question, that call is made by the Association of Washington Business, because it's their tree and it's part of a fundraiser they've been doing for kids for 26 years, according to this story from the (Spokane) Spokesman-Review.I asked state officials from the governor's office and from the Department of Enterprise Services some additional info. Some on Facebook are asking about flag protocol.




Smith sent me a list of other nations' flags that have flown in the same place for the same reasons. Here they are.

Austria 2015

Finland 2015




Germany 2014




Peru 2014




United Kingdom 2014




Japan 2013 and 2014




India 2013




Italy 2013




Canada 2013




We also received a detailed explanation from Smith on the flag's placement and the criteria for when a foreign flag gets raised.

"We fly the flag of a foreign country in the Flag Circle when a high level government representative of a country recognized by our government meets with a statewide official. Countries like Iran and North Korea are not recognized and we would not fly their national flag under any circumstance.

"The US government formally recognizes countries. A state does not. In 1980 the United States formally recognized the People's Republic of China.

"International flag standards and the flag code of the United States specifically state that the flags of sovereign nations need to be flown from separate staffs and at equal height. No national flag should be higher than any other national flag. State flags and banners are different.

"When the US and other national flags are flown together, the U.S. flag should be in the position of honor and to the right of other flags. We orient our flags to the north steps of the Legislative building as the prominent feature of the most significant building. So looking at the flags from the steps, the U.S. flag is always to the right and a foreign flag is to its left. If you look at the flags from the Temple of Justice, however, it looks backwards. The flags have been oriented in this way for more than 20 years. With the flags in the conference room they are oriented to whomever is speaking at the podium, so to the speaker's right, but audience's left."
Lets let
the HuffPo
set up the scenario of this not-a-real-story, right-wing-flag-propaganda. It is a classic, has all the flag propaganda elements -- a story circulated (at least at first) by exclusively right wing media,
claiming some terrible disrespect to our flag
that demonstrates very visually and viscerally that THOSE PEOPLE, from whom they have to retake our nation, THOSE PEOPLE who are out to DESTROY AMERICA, or some variation of that theme, are subverting patriotism and our very national soul (or at least identity) by doing something bad re: the stars and stripes. A recurring theme is to associate an inaccurate attack on another popular right wing sore spot - religion, or veterans are the two most common, with some imaginary concentration camp reference thrown in gratuitously.  This has two of the usual.  A falsified sense of being victimized is essential to the propaganda process.
Invariably the story is not factually true, is misrepresented, and does not deserve any media attention whatsoever except in the delusional minds of tin foil hat wearing right wing nut (RWN for short). Usually there is some unwarranted and unjustified attack on a "liburl fascist, Marxist, Socialist, Communist politician" made by some RWN who could not correctly identify what any of those adjectives actually mean, other than "bad" (one of the few words teabaggers can reliably spell, so they don't use it).
The Washington state capitol put up the Chinese flag last week in honor of Gov. Jay Inslee's (D) trade meeting with Cui Tiankai, China's ambassador to the United States. But on Saturday morning, a small group of tea party activists went and protested the flag, outraged that it was flying alongside the U.S. and state flags.

A video posted by conservative activist Maria Bosworth showed the individuals -- some carrying the Gadsden flag that has become a symbol of the tea party movement -- watching as the Chinese flag was lowered. A man who appears to be a state trooper stands nearby and observes the proceedings.




One participant, who appears to be conservative activist Anthony Bosworth, Maria's husband, points to him and says, "Now that's an Oath Keeper there, making sure the Communist flag comes down. That's an officer that I can support."




The Oath Keepers is a right-wing group of current and former law enforcement and military officers who vow to disobey "unconstitutional" orders from the government. There is no evidence that the officer was actually an Oath Keeper.

Anthony Bosworth also posted photos from the event on his Facebook page and put up a post about Washington state's "liberal, communist loving Governor."

Jaime Smith, Inslee's director of media relations, said it was simply a matter of protocol to fly the Chinese flag. State workers were lowering the flag while the protesters watched.

"The governor will often meet with dignitaries when they come to town. It's a matter of protocol to fly their home country's flag during their visit," said Smith. "Our state's Department of Enterprise Services was going to lower the flag shortly after that anyway."




>Some Republican politicians were also not pleased with the flag's appearance.



"I was not amused to see this flag flying over our state capitol, particularly when our governor just made a big show out of 'shaming' Indiana for joining 19 other states with legislation to protect freedom of conscience," state Rep. Elizabeth Scott (R) told the conservative website PolitiStick. "So it's okay to threaten a flower shop owner in our state with the loss of her house, business, etc., and we can mock other states for their attempts to protect freedom of conscience, but we're totally fine flying the flag of a country that still throws people into prison camps because of their beliefs?"
The American flag was NOT by conventional protocol in any way treated with disrespect by flying the Chinese flag (and the Washington state flag) alongside and at the same height as the United States flag. Arguably it was showing far more respect than those who like to fly the various treasonous flags of the Confederacy, celebrating a bloody, traitorous attack on the United States. But Americans wrongly attacking other Americans is one of the hallmarks of the radical, ridiculous right.  I suppose we should be happy this is one occasion where they didn't use guns to kill anyone.
It is worth noting that after the Chinese flag came down -- and the state of Washington is eager to do business with China, in spite of the ignorant bitching by the idiots present at the flag lowering -- the Chinese flag was replaced by other national flags, notably Austria and Finland, and on Tartan Day, the flag of Scotland was flown as well.
So, contrary to say....F*cks News, or the dumbest people on the internet over at The Gateway Pundit, there was nothing wrong or bad or unpatriotic going on. And no, no Patriots fixed the situation, taking back 'Murika for Murikans' either. It was just a bunch of right wingers having an inappropriate hissy fit that became another example in the ongoing bullshit the right promotes to keep their incredibly ignorant, ill-informed and immature base ginned up and manipulated to dance like predictable angry little wooden-headed puppets. Watch them dance, watch their little wooden heads be manipulated to vote the right wing propaganda way, and to give the nice right wing propaganda people (or their candidates) all their hard earned money.
It would be funny if it were not that these manipulated and misinformed and disinformed right wingers act, and vote, and sincerely believe nonsense, based on lies. Time for someone to give them a metaphorical kick in the rear end and demand that the crazies start acting like rational adults.