Travelling is wonderful – but it can be difficult when it comes around to the most wonderful time of the year. If you're struggling with being away from home for Christmas, here are a few tips to get through.
Cook what you would have done at home
When people talk about Christmas, one of the typical topics is everyone's traditional snacks. The ultimate way to feel at home is to make sure you're able to eat what you would do if you were.
You should definitely try the traditional Christmas cuisine of wherever you are too, but to minimise that Christmas homesickness, make sure you bring the taste of home to your travels.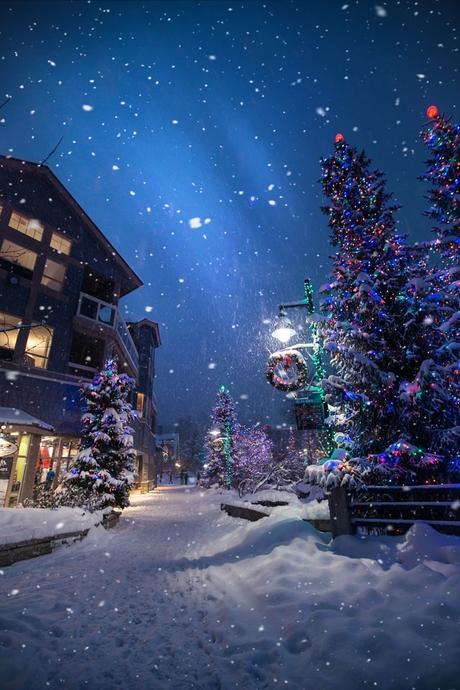 Make your own cards
To feel more of a connection with your distant loved ones while you're away, try making your own custom holiday cards.
This isn't as much effort as it sounds; you can use a holiday card template, and for an extra personal touch why not use photographs – a photo Christmas card is the perfect way to remind friends and family of happy times you've had together and show that you're thinking of them.
Personalised Christmas cards give you a chance to enjoy thinking about your friends and family, and shows them you miss them – when they get it they'll feel just like you were there for a minute.
Make a Christmas playlist
You know the shiver you get down your spine the first time you hear Noddy Holder scream 'it's Chriiiiiiiistmas' over the radio, usually in early November? If you're British, that's the ultimate sign of Christmas – and everywhere has a song that does the same thing.
Put together a playlist of all your favorite festive tunes, and hit shuffle whenever you're feeling too far away from the festive spirit you're used to – it'll bring you crashing back down to earth with a smile in no time.
Decorate like you would have done at home
Every culture that observes Christmas has their own way of decorating for it; in Ukraine, spider-web decorated pine trees are traditional; in Greece, they recognize their seafaring history decorate boats.
Whatever your tradition, make sure you do your best to make happen wherever you are; it will make it feel more like Christmas for you, and maybe you can even exchange Christmas traditions with those you're with.
Don't be a stranger
Even if you're in a country where Christmas isn't a big deal, make sure that you don't spend Christmas day on your own!
Either find other travellers who want to celebrate Christmas or, if you know the locals well, share with them how you celebrate Christmas. It won't be the same as spending it with your family, but it will likely be just as chaotic and joyful (and maybe a tad stressful – just like home).