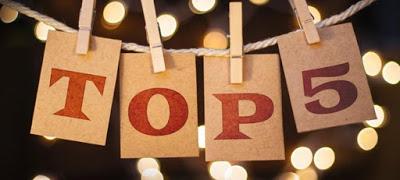 © 2018, Georgia Public Broadcasting. All Rights Reserved
We're surrounded by noise all the time. The tender, the loud, the pleasant, the dazzling; some of us choose to indulge in the noise that is beautifully aligned, euphoniously designed, captivatingly crafted on every occasion given, embracing the music that makes us feel euphoric, entranced as we are taken back to the moment our love for it has sprung. We pause and ... we listen, keenly, with open minds and hearts alike. And we grow fond of the melodies, the heartfelt stories written and rendered anew. 
The five songs below are ones to hold dear and to have on repeat. Trust me and try out.
01. Beautiful Thing - Waiting
As fast as the lush and smoothly sparkling soundscape unfolding lures you in, it's Joseph Bernie's soulfully stirring and tenderly fervent vocal tone that shines brightest here, pulls at your heartstrings and wins your very heart for good. Complemented by longingly languorous lyricism
–

brace yourself for a poetically poignant narrative shift of seasons
–

the rhythmically haunting and deliciously chic melodies softly cling to your senses, give you a warm, fuzzy feeling inside and make you long for listening to this heart-wrenching, gracefully groove-laden beaut time and again. And why shouldn't you?
02. Dom Major - Cigarettes & Beer 
This invitingly ambient and atmospherically cadenced charmer of a tune satisfies due to its beautifully blue, emotionally immersive and sentimentally ardent instrumental setting, strikes a chord with cozily vulnerable vocal harmonies and wistfully contemplative still cordially appealing storytelling. 
03. brand new friend - Why Are You So Tired
A bitter-sweet anthem, brand new friend's heavy-hearted but melodiously upbeat single is brimful of both youthful spirit and dashing momentum, teams playfully punkish attitude with energetic instrumental zest in an equally efficient way as it matches vibrant vocalism and candid lyrical lines. Bravo! 
04. Ali Ingle - Belly Of A Beast
Dreamfully delicate, soothing acoustic elegance and warmly yearning vocal charisma intertwined, honed with sophisticated lyrical skills; a blissfully scenic and gorgeously adorned sonic tale told, truly engaging and witty at once. First-class work from Ali – as anticipated.
05. XAINS - Modern Love
Feel the glowingly gloomy and enticingly electrifying tonal vibes of this SoCal classic and fall for its euphoniously thrilling and harmoniously soaring melodic intensity. Confident vocals, pleasingly passionate and charismatically compelling in style, convey an overall sonorously striking impression of what love can sound like: easily likeable and teasingly exciting.