The team at Holiday Claims Expert have constructed a useful summer travel guide for 2017, with some of the best and most affordable destinations to visit in the coming months.
Looking for the best getaway locations that suit you and your family is not always an easy task, and now with the trigger of Article 50, it has lead to more questions about where's good to go, and where to find good package holiday deals. We know all too well how it can be hard to find a summer holiday which suits everyone in the family, so we have constructed an in-depth, insightful and hopefully very helpful travel guide of the best recommendations for 2017.
Paphos Region, Cyprus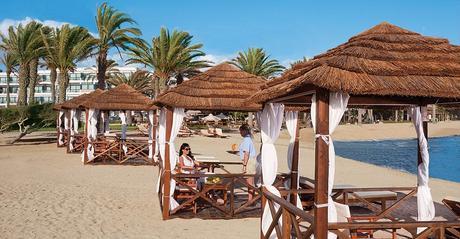 Cyprus, the third largest island in the Mediterranean, is a treasure trove of archaeological and cultural tradition dating back for thousands of years.  Legend has it that Aphrodite, the mythical goddess of love and beauty, was born in the waters off the coast of the island, and the legacy remains today.
The Paphos Region, the main town on the west coast of the island, has a superb display of sand and pebble beaches which are great for a romantic getaway or a family summer holiday, with plenty to keep everyone busy. Amongst the points of interest are Aphrodite's Rock – said to be the goddess' birthplace, and also the ancient catacombs, the Tombs of the Kings. In the island's southwest corner is Limassol, where you'll find a long stretch of sand, a quaint old town and a fun water park to keep the children entertained.
Anchored in the Mediterranean Sea with its beaches, entertainment and unusually rich cultural history to explore, we highly recommend this destination for 2017.
Costa Blanca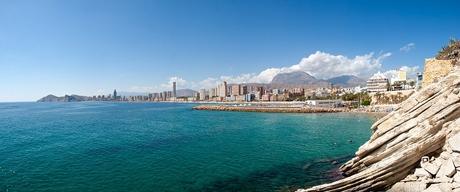 Costa Blanca (Alicante's)  coastline in Spain)  is already a very popular holiday destination for British tourists and was one of 2016's favorite areas for family getaways. This particular location is near the top of our recommendations because it is very good value for money, with frequent, low-price flights and good deals on local hotels, dotted generously along the long and stunning sandy beaches.  
Costa Blanca is both family friendly and open to a more lively or even romantic holiday. There's an especially wide range of activities for the children, including the Aqua Natural Water Park, or the  Terra Mítica Theme Park for the more adventurous.
At the same time, there is no shortage of golf courses, art galleries, museums and nightlife to keep the adults going for the duration. It has been an increasingly popular holiday destination over the last few years, and now in 2017, it is certainly flagged up as one of the prime locations.
Antigua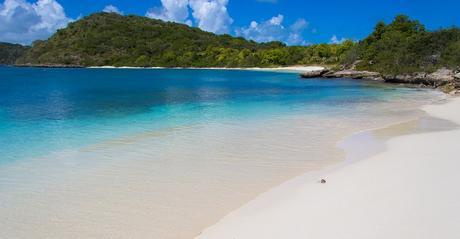 Antigua, (known as Waladli or Wadadli by the natives), is an island in the West Indies. It is one of the Leeward Islands in the Caribbean region and the main island of the country of Antigua and Barbuda. It's known as a slightly more adventurous holiday destination than, for example, the beachy Spanish islands, as it is very rich with adrenaline-seeking activities such as zip line tours, island safaris and large mountain trips. However, if relaxing on the sand is more your thing, there are plenty of spots to choose from – 365 beaches in total!
With zip lines tours, island safaris and breathtaking mountain lookout points, Antigua boasts thrills for the most intrepid traveler. Beach bums will be just as happy: this lively island has 365 gorgeous beaches. Beyond the beaches, you will come across beautiful rolling hills and the busy capital city of  St. John's where you can get involved in local activities, entertainment and Caribbean atmosphere.
A very notable place to visit would be Fig Tree Drive – a pretty path taking you from the middle of the island up into volcanic hills with views to die for. Flights are generally reasonable if you book in advance, and it's worth every penny to experience.
Copenhagen, Denmark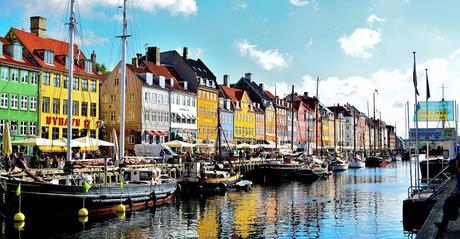 A city break in Copenhagen is a treat for the soul, with its renowned beauty and style, not to mention delicious Danish food. It's a city which welcomes couples on a getaway but also has an array of interesting activities for a family trip.
For example, The Children's Museum is right in the centre, and for a little more fun there is the quite impressive National Aquarium and Open Air Museum.
For food lovers, there is a total of sixteen Michelin-starred restaurants in Copenhagen alone (including Noma, frequently named 'best restaurant in the world'). Danish food is widely known to be sensational which is a big selling point for the adults and the children.
Denmark as a country is regularly voted one of the world's happiest countries as their quality of life is far superior to neighbouring countries. It is highly recommended for a mood lift, or just for a very attractive change of scenery.
Madeira, Portugal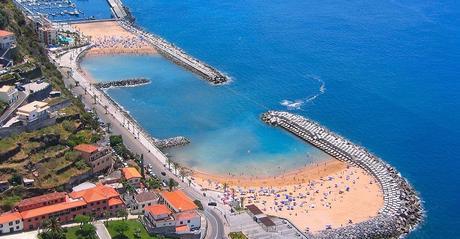 This Portuguese island is known for having some of the best scenery in Europe, and is no stranger to tourists at any time of year. This is a holiday we recommend for peace and tranquility above all else, with its beautiful beaches, mountains and stunning botanical gardens, it is the ultimate spot for a relaxing break.
Madeira's capital, Funchal, is made up of outstanding seafood restaurants, family run taverns, and colonial buildings to explore.
If you have children in tow, it's notable that there is less to do for them in Maderia than in other holiday destinations, but the beaches are aplenty, the weather is delightful, and it is known to be virtually free of crime. With less than four hours flying time from the UK, it is a top pick for a pleasant holiday abroad.
Have you fallen ill on a package holiday in the last 2.5 years that wasn't your fault? Our hassle-free claims process means that we do all the work for you – claim up to £10,000 now.
More about Holiday Sickness Claims