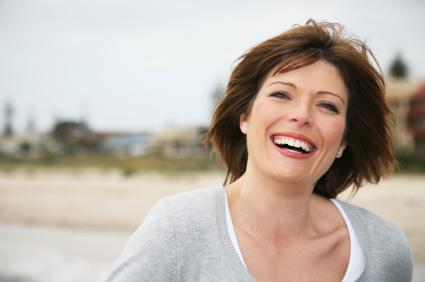 As the New Year rolls around, our thoughts naturally turn to making changes in our habits and aiming to improve the quality of our lives. Often high amongst those resolutions we set ourselves are those relating to our health, whether it be eating less or more of something, losing weight, giving up smoking or getting more exercise. We start out full of enthusiasm but a few weeks down the line, as the pressures of daily life crowd in on us, our enthusiasm starts to wane and we are back to our old habits.
Perhaps then the problem lies in the way we attack these issues, as though they are something to be battled with, when perhaps a gentler way would serve us better. We are all aware that in order to live a long and healthy active life, we need to look after our health. The frequent reports we see in the media about the potential side effects of some drugs, such as the recent pradaxa bleeding issue, underline that any steps we can take to boost our health and thus make us less likely to need medication, can only be a positive thing.
What then can we do to work with our bodies and improve our health this year?
1. Lessen Stress
It is surprising how much of a detrimental effect stress has on our bodies and on our health. It is also one of those things that can become habitual as we get wound up about the smallest things in our day, from someone else's bad driving to the coffee barista not serving us quickly enough. Of course stress can be caused by much bigger issues too, but if we let the small things affect us so badly, imagine what the loss of a relationship or job, house moving or an illness of someone we love, will have on us.
2. Mindfulness
First off, slow down. Rushing on the roads, getting impatient in queues or shouting at the kids to hurry up, isn't going to get you to your destination any faster. Try and focus on what you are doing in that moment and don't let your mind rush ahead to the six other things you need to get done that day. Mindfulness is one of the best ways to quieten the chatter in our minds, whether you are driving or washing up, notice what is under your hands, if there is any tension in your body whilst you are sitting or standing try and let it go, and above all focus on just what you need to do right now in this moment.
3. Meditation
There are many guides on meditation and many paths to achieve the end result of a calm and clear mind. There are also numerous studies that have been done on how meditation can improve our health, by lowering blood pressure and cortisol levels and allowing us to sleep better. However, even if you aren't ready to pursue meditation fully, you can make a start by putting five or ten minutes a day aside just to relax. Sit comfortably, or even lie in bed just before you fall asleep and let the tension seep out of each area of your body. Focus only on your breathing, slowly in and out, and as your mind wanders, don't get frustrated with yourself, but just try and bring your focus back to your breath.
4. What You Eat
Whether you want to lose weight or whether you just want to improve your diet, one of the best ways of going about this is to eat more natural products and less things that have a list of ingredients and chemicals on the packet as long as your arm. Fruit and vegetables, rice and healthy cuts of meat are a good foundation, however what can make even more of a difference is starting to do more of your own food preparation, so that you know what is actually in your meals. Learning to cook will lead to a much healthier diet than getting everything from a packet or a take-out restaurant. You can still eat cakes and biscuits, but it is much better if you know there is butter and flour in those biscuits, rather than a list of hydrogenated fats and preservatives, which have been added to extend their shelf life.
Of course this is going to take some time and some effort, so again don't be hard on yourself if you aren't perfect 100% of the time. Even small changes can have a big effect cumulatively, and who knows, you may even enjoy your time in the kitchen, especially if you slow down and are mindful as you chop the vegetables or mix the ingredients for those delicious cupcakes you are making.
5. Exercise
Wow, even that word conjures up terrible feelings of humiliation on the school playing fields or pounding the treadmill at your local gym, whilst incredibly fit people stare at you in your baggy t-shirt, as they stroll up and down in their tight lycra. No? Just me then! Joking aside, taking more exercise doesn't have to be a huge battle. Walking is one of the best things you can do because firstly you can go at your own pace, secondly you don't need any special equipment and thirdly you are outside in the fresh air, and boy does that feel good after a day in a cubicle. Also walking can be squeezed into anyone's day, take a walk instead of a cab, get off a stop early from the bus, or just walk around the park at lunchtime. I promise that you will feel better after just a few days and you might even have saved yourself some money as an added bonus.
Even choosing one of these areas to focus on at a time will have an impact on your feelings of wellbeing now and your potential health going forward. Why not try one a month, and by the time June rolls around you will be ready for a much happier and healthier Summer.