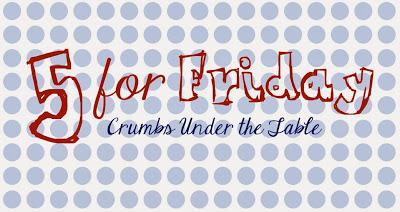 1. If you're looking for some daily Advent reading, I've got just the thing for you. Kirsten Oliphant has gathered a whole bunch of us bloggers and given each of us a day to write whatever we want about Advent.  You can find links to each day's post here. (Psst…tomorrow is my day.) 
2. Speaking of that, sometimes the funniest things happen on Twitter. Yesterday at lunchtime, I took a moment to share yesterday's post by Sarah (@GirlGrowsUp).  
Then this happened: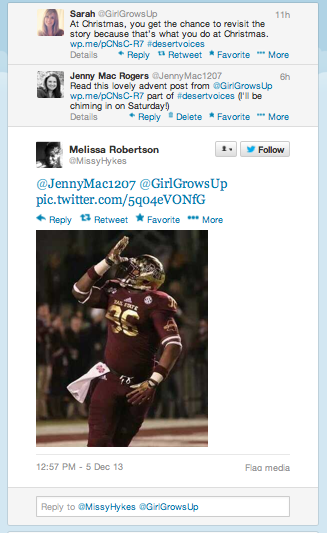 Two of my most oft tweeted-about subjects are Jesus and football. Sometimes things get crossed up. I assume this State fan meant to land this photo of Chris Jones throwing up the Fins Up sign under a different tweet of mine. 
Or she glanced and saw that I said something about Saturday, assumed I was referencing football, and just went with it. Whatever. You go girl. 
------------------
WARNING: SNARKINESS AHEAD. Skip to number 5 if you wish to avoid. 
------------------
3. I dislike posting negative things here, but I have got to get this out. Sorry. I'll be brief. I am annoyed. I get annoyed every year about this time. Because of messages like this: 

I keep thinking, the longer I live, that more people will figure out that abbreviating Christmas as "Xmas" is not a reason to take offense. (Although arguably, Christina Aguilera's use of "X" in abbreviating her name as "Xtina" might be, if you just need to be offended about something. And she doesn't use it properly anyway, spelling-wise. Technically, she should leave out the "t".) 
However, the longer I live, the more painfully aware I am of the dumbing-down of our culture as a whole, particularly on things like history, language, doctrine, etc.  (I can see the eye-rolling out there. Don't care. Eye-rolling is what got us to this state of affairs.) I will not go into a history and language lesson on this subject here. Only because IT'S ALL OVER THE FLIPPING INTERNET ALREADY and the one thing I know everyone these days knows how to do is Google something. (Please, just one request - multiple, legitimate sources. Finding one random site with propaganda disguised as fact that supports whatever proposition you've got rolling around your head today does not make it a fact.) Whew. That felt kinda good to get out. 4. To elf or not to elf, that is the question. Apparently.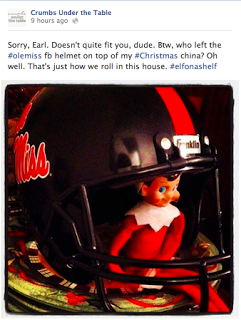 We have an elf. His name is Earl. My youngest named him that when he first "arrived" a few years ago, because he stowed away in my luggage on a plane from Texas during a time when I was frequently traveling there for work. (Before you start crawling all over me about names and stereotyping - no, neither he nor we think everyone in Texas is named Earl. I happen to have an uncle that lives there whose name, as it would happen, includes the name "Earl.")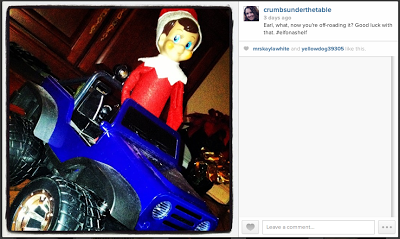 I like the elf. Our elf does fun things, but not over-the-top fun things. Yes, sometimes I take pictures of Earl when the kids find him somewhere funny. 


So will someone please, for the love, tell me what all the uproar is about? 






I have read more posts about "Down with the Elf!" and all this year. Some from people who say this smiling toy promotes something "bad" in children (materialism, commercialism, "works theology") or fosters belief in something that's not real (Um, has anyone ever played a game with their kids? Let them watch a movie? Read a book?) and some from people who seem kinda bitter toward the people who are pulling off the most creative elf stunts and posting their pictures online. If you're not into it, that's fine, but don't be a hater.
My kids are pretty smart. Do I really think they believe this cheeky doll "flies" to the North Pole every night? I'm not even going to justify that with an answer. Can you people of the Internet just let me enjoy these last few years of the magic that is suspended disbelief, even if the only real suspended disbelief going on in this house is mine? 
Look, as with anything, if you don't want to do it, by all means, don't, but please, can't everyone just leave us alone over here at the Rogers' house while we have a little fun? 

K, thanks. 

And I promise I'm done being snarky. 
5. Two big annual events happen in Laurel, Mississippi tomorrow. 
Sertoma of Laurel's Christmas Parade starts at 10:00 a.m. It's the biggest in the state. Seriously. 
Also happening tomorrow in Laurel is Kiwanis Pankcake Day.   My husband will get up super early and flip pancakes ALL.DAY.LONG. It's worth going just to see that. 
A parade and pancakes. What more could you want? 

Remember! Stop back by tomorrow and join me for Voices in the Desert!